Mike Bloomberg told rallygoers at a campaign event in Salt Lake City Thursday that Bernie Sanders would lose in November if he were to become the Democratic presidential nominee.
"We may very well be on the way to nominating somebody who cannot win in November," the billionaire candidate and former New York City mayor said. "If we choose a candidate that appeals to a small base like Senator Sanders, it would be a fatal error."
Bloomberg said that the nominee would have to appeal to "Democrats, independents and Republicans to win." He said voters didn't need "pie in the sky promises and proposals that would bankrupt the country."
Bloomberg began his remarks to the crowd by asking, "So, how was your night last night?" -- in his first campaign event following his maligned performance at the Democratic debate Wednesday. All of the presidential candidates on the debate stage attacked Bloomberg's record, both in his capacity as New York City mayor and CEO.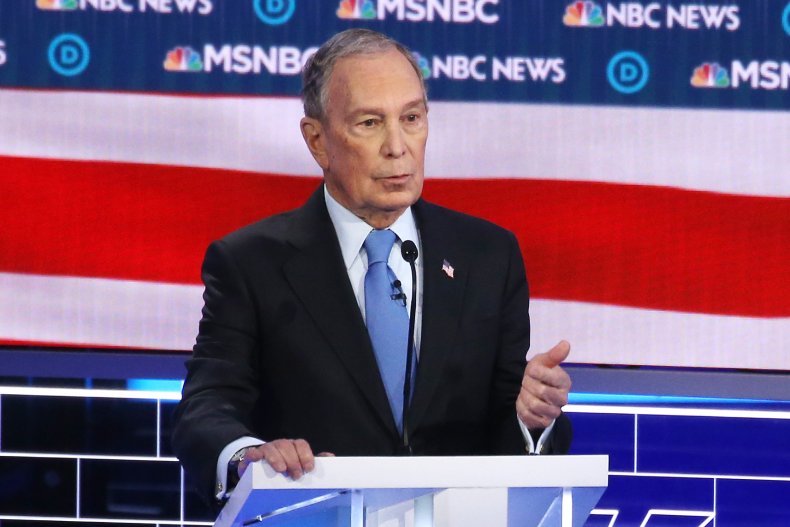 At Wednesday's debate, Sanders said Bloomberg's policy of "stop-and-frisk" disproportionately and negatively impacted African Americans and Latinos. The Vermont senator also said that the corrupt political system is "bought by billionaires like Mr. Bloomberg," and pointed out that Bloomberg has more wealth "than the bottom 125 million Americans."
Bloomberg took his own shots at his rival during the debate, referring to Sanders' proposals as "communism." "What a wonderful country we have. The best known socialist in the country is a millionaire with three houses."
When Sanders replied that he works in Washington, where one of his three homes is located, Bloomberg promptly remarked: "That's the first problem."
On Thursday, Bloomberg told the Salt Lake City crowd that voters want "common sense ideas that can become real policy." He said that Democrats "cannot afford" to get this nominee wrong. "This is not an election where we can just roll the dice."
Following his criticisms of Sanders, Bloomberg in his remarks went after President Donald Trump, whom he called the "real winner of last night's debate." Bloomberg also said that while Trump has made a habit out of breaking promises, he has a track record of keeping them.
Bloomberg proceeded to tout his accomplishments as New York City mayor with regards to education, climate change, increased salaries and health care.