Mitch McConnell Challenger Says Senate Majority Leader is Running the U.S. 'Into the Ground'
A Kentucky farmer is seeking to oust his state's longest-serving senator, Mitch McConnell, because he believes the incumbent is "running this nation into the ground."
Democrat Mike Broihier, 57, has various jobs on his resume, including retired Marine lieutenant colonel, asparagus farmer and newspaper editor.
He has entered a competitive race against the Senate Majority Leader, joining the running against presumptive Democratic frontrunner, Amy McGrath, who has raised $14 million and is backed by national party leaders.
Brohier did earn the high-profile endorsement this week of former presidential candidate Andrew Yang, whose progressive policies such as universal basic income inspired a legion of followers known as the "Yang Gang." Yang said Kentucky "needs a fighter like Mike."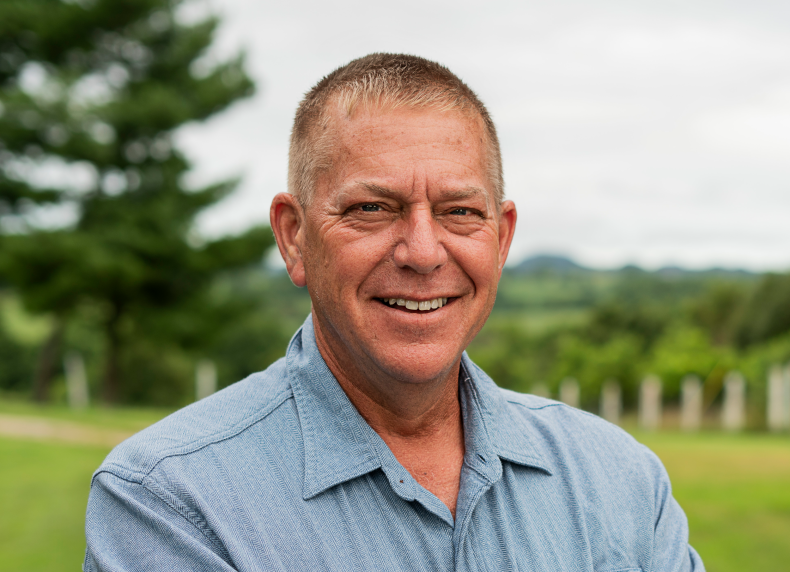 In an interview with the Salyersville Independent, Broihier took aim at McConnell, a senator for the state since 1985, saying: "What's happening in Washington, with Mitch McConnell running this nation into the ground is exactly why I'm running for U.S. Senate."
"He's changing this country forever and that's not what the founding fathers envisioned for how government should be conducted."
Ahead of the primary on June 23 and with a view to the general election, McGrath's campaign has run ads criticizing McConnell's response to the coronavirus pandemic. In turn, McConnell's campaign launched an attack ad on McGrath this month, suggesting her ads were simply a means to divert attention from her "far-left record."
The attack ad took aim at McGrath's backing of President Donald Trump's impeachment, her opposition to a border wall and her support for abortion, although she has said she respects the current law, Kentucky.com reported.
Broihier's platform includes progressive policies backed by Yang, such as single-payer health care, the Green New Deal, marijuana legalization and gun control. He told Newsweek earlier this week that "when I started my campaign, it was on the idea of economic and social justice for all."
Very much an underdog in the race which is closely run between McConnell and McGrath, Brohier told the Salyersville Independent that he was not running for office "to pad my resume.
"I've had a very full life. My single focus is on Mitch McConnell and bringing social justice to the people of the U.S. There's no ulterior motive. I just want to beat Mitch McConnell. Congress should reflect our values," he added.
Newsweek has contacted Senator McConnell's campaign for comment.
This story has been updated with a different image of Mike Broihier.