Mike Cernovich to Challenge Gavin Newsom if There's a Recall to Force Debate on 'War Crimes'
If a recall effort against California Governor Gavin Newsom is successful, Mike Cernovich, a far-right political commentator, is prepared to enter the race even though he knows there's "no chance in Hell" he could win.
Petitioners have until March 17 to garner the 1.5 million signatures necessary to move forward with the recall process. The recall effort is considered to be a long shot by many experts, but if petitioners' numbers are accurate, they're only about 200,000 valid signatures away from reaching the target. A successful effort could open the floodgates for challengers to Newsom's job because candidacy requirements in a recall are lower than they are in a general election.
While Cernovich has plans to enter the race, he said in a Periscope video on Monday his chances of winning in a state like California were non-existent.
"There's a 0 percent chance I could win the election. I have no delusion about that, but if I can get enough of a base of support I can force hair gel Hitler, which is what we call Newsom ... to answer for his war crimes, his human rights violations," Cernovich said.
Newsweek reached out to Governor Gavin Newsom's office for comment but did not receive a response in time for publication.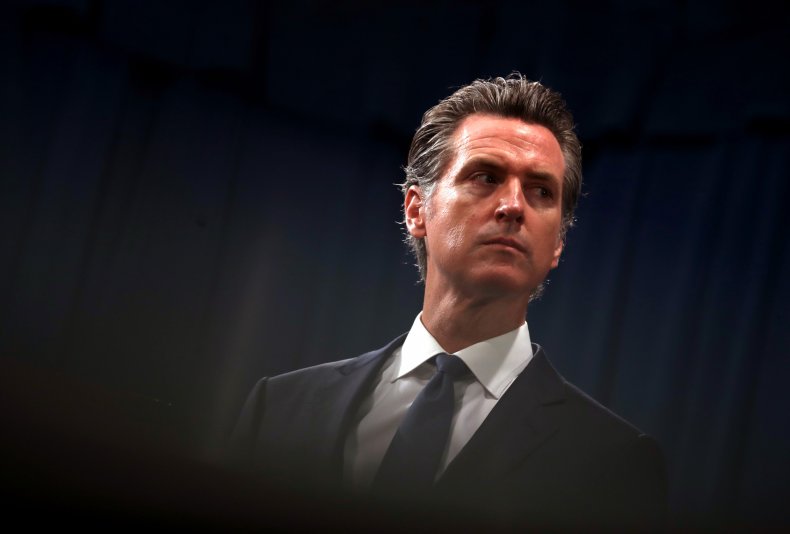 Newsom was among the first to shut down businesses and schools in an effort to curb the outbreak of the novel coronavirus and nearly a year later, many restrictions remain in place, although they've been loosened a little. Those supporting the recall have criticized him for his COVID-19 strategy, and he also faced criticism for going to a dinner at French Laundry, a Napa Valley restaurant, when restrictions were in place.
By running for office in the event of a recall, Cernovich said, he could force a debate on the state's COVID-19 strategy. Had Newsom followed the restrictions in place, Cernovich said, he could have accepted that the governor himself believed in the strategy. But since Newsom went to the restaurant, Cernovich called the strategy a "human rights violation."
However, Newsom still had a 58 percent approval rating in November after news broke of the dinner, so Gray Davis, the only California governor to be recalled, was confident people would stick by him.
"There will come a point—March, April, May—where the lightbulb goes on in everyone's mind and they realize this is going to end, this is going to be behind us, and we can finally get back to not exactly normal but pretty close to normal," Davis told Newsweek. "That hasn't happened yet and he still has decent favorability ratings, and with good news happening in [2021] I would bet on him than anyone else."
When Davis was recalled in 2003, 135 people were on the ballot, and Cernovich said when it comes to a potential recall race, "the more the merrier." Since he doesn't believe he can win, Cernovich said he won't focus on raising millions of dollars, but he anticipated he'd become a Democratic Party target for challenging Newsom.
"We're in a moment where if not now, then when? If not me, then who? If I'm not willing to know that they will try to throw me into a gulag and sacrifice me...just for running for office, then we don't have a country anymore. So people have to run. People have to use the Democratic process," Cernovich said in the Periscope video.
Chamath Palihapitiya, a billionaire investor, has also called for Newsom to be removed from office and tweeted a link to a "Chamath for California Governor" website, although Business Insider reported it's not an official campaign page. Palihapitiya has not officially announced whether he would run if there was a recall.