Mike Duggan: A White Candidate For (Gasp!) Detroit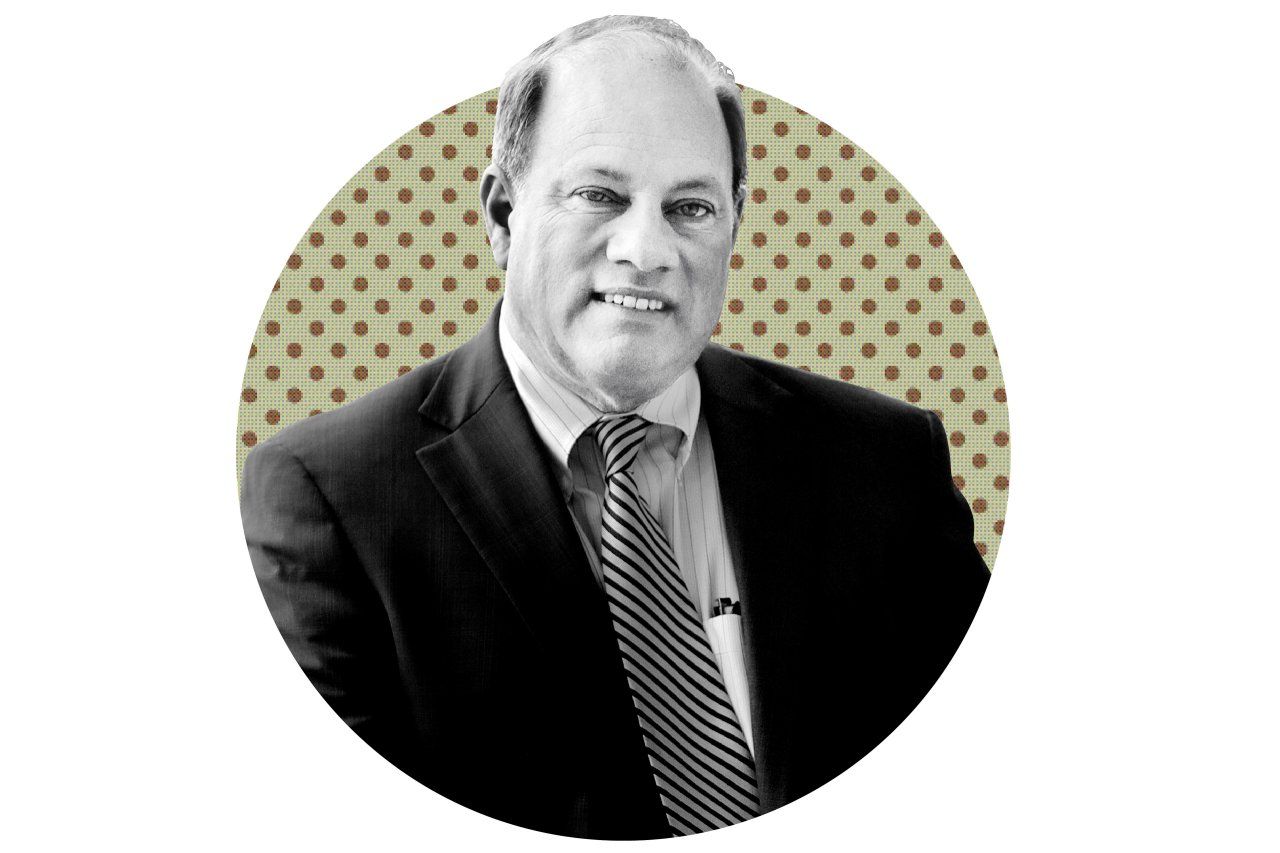 This week in front of more than 500 supporters—and after months of dodging questions about whether he would run—Mike Duggan announced his candidacy for mayor of Detroit. A former prosecutor, Duggan has the support of two former police chiefs and various members of the city's politically influential religious community; he also has a recent successful stint as CEO of Detroit Medical Center (DMC) under his belt. Yet much of the discussion about his candidacy on local talk radio and in the papers is about not his résumé or his proposals but rather his race: Duggan would be the first white mayor of this majority-black city in 40 years.
Detroit last elected a white mayor, Roman Gribbs, in 1969. The Detroit City Council has seated just two white members since 1990 and none since 2009. Southwest Detroit, home to most of the city's Latino population, has never had a representative in city government. And the racially charged rhetoric during local campaigns, which began in earnest under longtime mayor Coleman Young, who served five terms from 1974 to 1994, can at times border on the absurd. During last year's Democratic primaries, for instance, former U.S. congressman Hansen Clarke had the ethnicity of his dead mother challenged in a political ad by an unnamed foe.
So why is Duggan's candidacy suddenly viable? In short: the city's dismal financial state—with a reported debt of $14 billion, it now faces the prospect of bankruptcy and on Friday—has made Duggan's business background a powerful selling point. (On Friday, Republican Governor Rick Snyder announced that Detroit was in a state of financial emergency—a move that allows him to name a financial manager to take control from the city's elected officials). When he took over the DMC in 2004, it had lost $500 million in five years and was facing the closure of its two biggest hospitals. Duggan shifted resources to patient care and created a guarantee that ER patients would see a doctor within 29 minutes. He also spearheaded a program for small businesses that provided health care to 20,000 uninsured people. The DMC quickly began turning a profit.
The wheels for Duggan's mayoral run were set in motion early in 2012, when he resigned from the DMC and moved back to the city from nearby Dearborn. He now enters what is, for the moment, an uncertain field of candidates. Current Mayor Dave Bing has yet to announce whether he will seek reelection; meanwhile, two Democrats with experience in the state legislature, Fred Durhal and Lisa Howze, are running, and Wayne County Sheriff Benny Napoleon—who has directed barbs at Duggan for moving back to the city only recently—is expected to enter the race as well.
Duggan has worked hard to counteract a sense that he might be an outsider in the city. In recent months, he has held 74 community meetings in homes around Detroit. And when he announced his candidacy this week, he stood flanked by his family and surrounded by vocal supporters, a mixture of races and cultures. "The diversity that you see here is not made up," said former Detroit police chief Warren Evans. "That's the way Mike is, and that's the way he's always been. When it's staged, you feel tension in the room. It's contrived. That's not what this is."
For his part, Duggan spoke during the press conference about his opposition to an emergency manager, and vowed that if one is appointed before he is elected, he'll fight to have him or her removed. And he sought to appeal to those Detroit residents who simply want the next mayor to get the city out of its current mess—no matter where that person previously lived or what color he is. "There have been too many businesses and potential investors over the years that have been scared off by the 'us versus them' divisive rhetoric," he said. "It has not served the city well, and tonight is the night we put that to rest once and for all."
Editor's note: This story has been updated to reflect Governor Snyder's announcement Friday that Detroit is in a state of financial emergency.