Mike Huckabee Blames Hanukkah Stabbings, Nationwide Shootings on Education System: 'It's Not Weapons of Choice, It's Lack of Heart'
Former Republican Gov. Mike Huckabee of Arkansas argued that the Hanukkah stabbing over the weekend was the result of America's education system in an interview with Fox Business Monday morning.
Huckabee was asked about a national rise in domestic terrorism over the past decade during an appearance on Mornings With Maria. The former GOP governor argued that guns are not the problem, pointing out that the Monsey, New York, attack Saturday evening was carried out with a large knife, while a church shooter in Texas was stopped by armed members of the church security team on Sunday.
"Well, I think it is, we stop the blame game," Huckabee said. "Because you have people saying oh, we just get rid of guns, we'd be fine. Well, it was a machete used in the Hanukkah shooting [sic], and if it was a gun that stopped what would have been a horrifically worse murder situation in the church [in Texas]. So it's not the weapons of choice," he argued.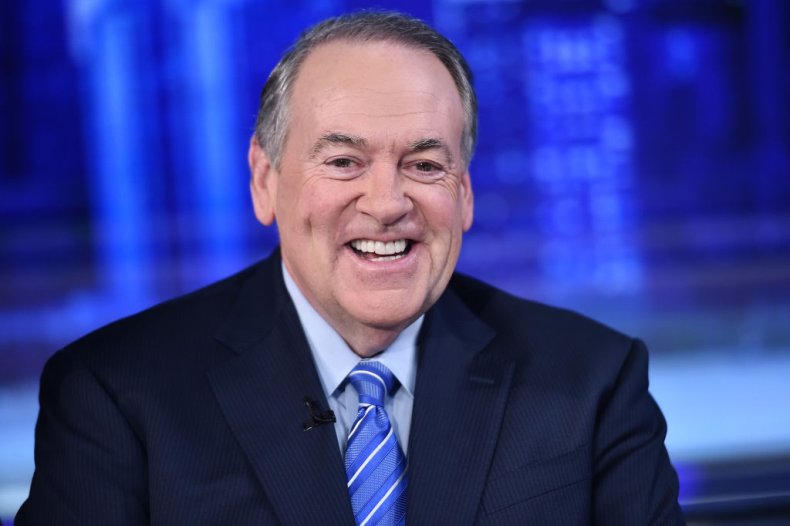 "It's the lack of heart, it's the lack of focus in human beings, and when we have an education system that, from the time these kids are tots, tells them that there's nothing that is really right nor wrong, it's whatever they think it is, whatever they feel it is, whatever they believe it is," the Republican politician asserted.
The suspect in the Monsey attack, who has been identified by police as 37-year-old Grafton E. Thomas, whom they said he targeted the home of an Orthodox rabbi who was holding a Hanukkah celebration. Five people were stabbed by the machete-wielding assailant Saturday, although there were no immediate fatalities. The rabbi lived next to his synagogue and the assailant reportedly attempted to attack Jewish congregants in the house of worship after fleeing the home. But worshippers managed to lock themselves inside before he could enter. Thomas, who was reportedly still covered in blood, was arrested by police hours later.
Then on Sunday, in White Settlement, Texas, an assailant opened fire in the West Freeway Church of Christ, killing two congregants. Armed members of the church security team inside the building also shot and killed the attacker. The alleged shooter has not been identified by police, but Matthew DeSarno, the FBI agent in charge of the Dallas-Fort Worth area, said the attacker had been arrested multiple times in the past.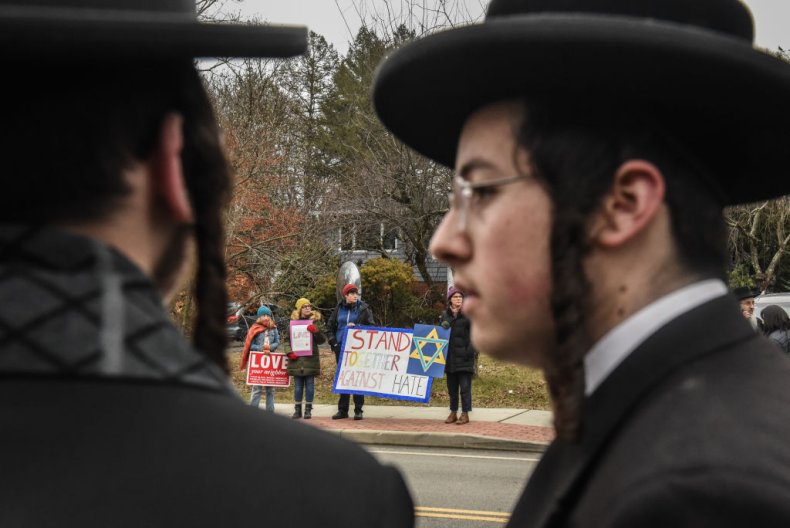 While Huckabee criticized the American education system, most pundits and politicians have blasted a rise in anti-Semitic attacks in the wake of the Monsey stabbing.
"The anti-Semitic attack in Monsey, New York, on the 7th night of Hanukkah last night is horrific. We must all come together to fight, confront, and eradicate the evil scourge of anti-Semitism. Melania and I wish the victims a quick and full recovery," President Donald Trump tweeted on Sunday.
New York state Governor Andrew Cuomo slammed the uptick in anti-Semitism, while declaring that the attack on the Orthodox rabbi's home as an act of "domestic terrorism."
"I am directing State Police to increase patrols and security in Orthodox Jewish neighborhoods across New York State," Cuomo wrote in a Sunday tweet. "Last night's attack in Monsey was an act of domestic terrorism that sought to incite hate and generate fear. We will not tolerate it."