Nashville Airport Quarantine Latest: Former Arkansas Governor Mike Huckabee Aboard Stranded Flight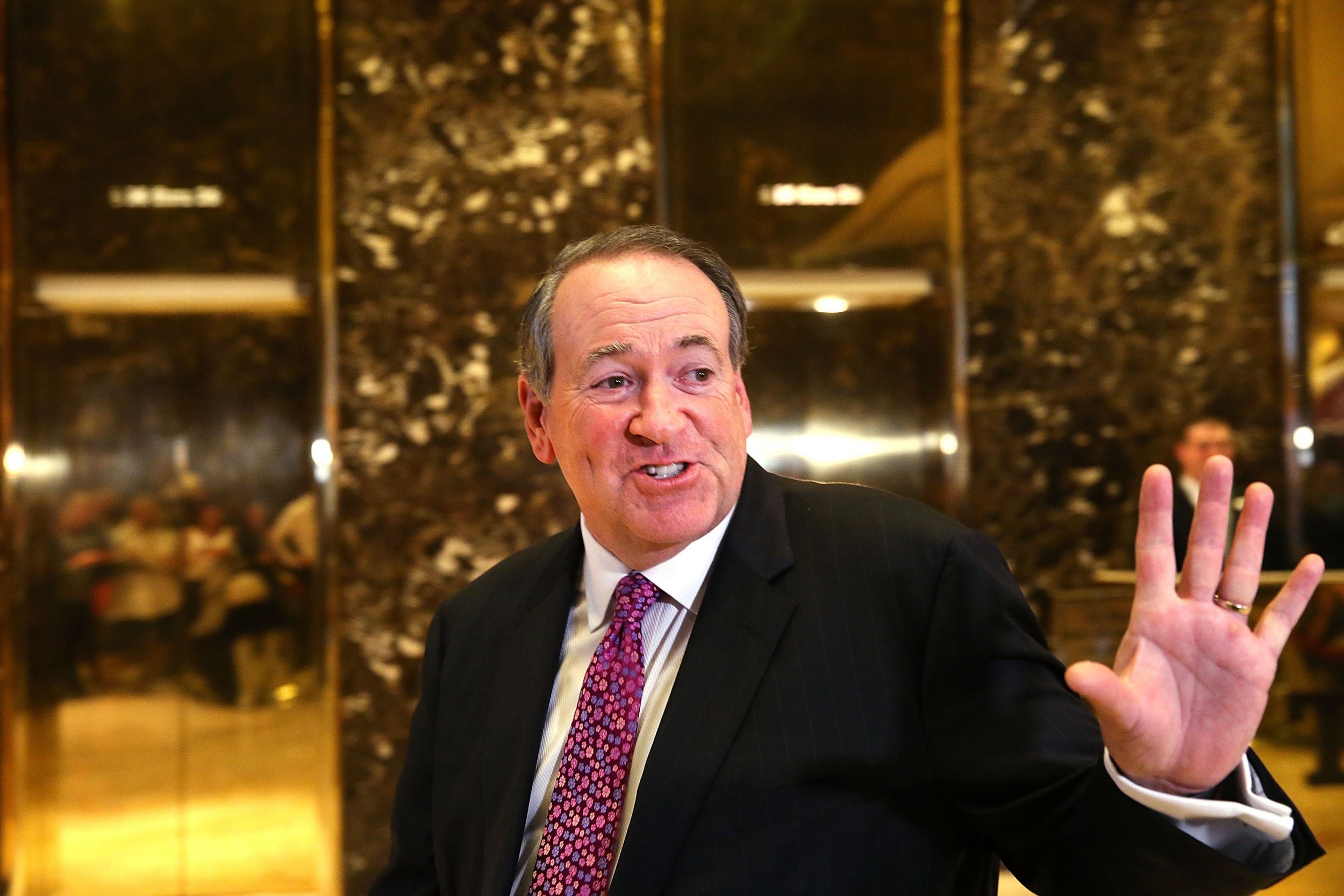 Former Arkansas Governor Mike Huckabee was on an American Airlines flight quarantined at Nashville International Airport because of a sick person on the plane.
Passengers aboard American Airlines Flight 1289 from Los Angeles to Nashville were told to remain on the plane while a doctor evaluated to the sick passenger, reported Fox-17, over concerns they could be exposed to an illness.
Huckabee tweeted that he was aboard that flight: "5 hr red eye flight on @AmericanAir Nashville from LA. On ground for 40 min and now told someone on board is sick & we are being towed to other gate and quarantined until all checked out. Can't get up to go to bathroom or get off plane. It's the Russians! I just know it!"
He later added: "1 hr after landing got to far away gate where @AmericanAir will hopefully get us off this plane! Medical personal at gate. Hope it's not because I got that straw in CA!"
An American Airlines spokesperson told Newsweek: "The passenger has been cleared, and all passengers have deplaned and are now on their way."
A call to the communications team at Nashville airport went unanswered.
Huckabee, who was govenor of Arkansas from 1996 to 2007 and who has twice run for president, is the father of White House press secretary Sarah Huckabee Sanders.
This article was updated with the comment by American Airlines.