Mike Huckabee Says Donald Trump Has Stamina, Vigor of 32-Year-Old In Defense Of High Administration Turnover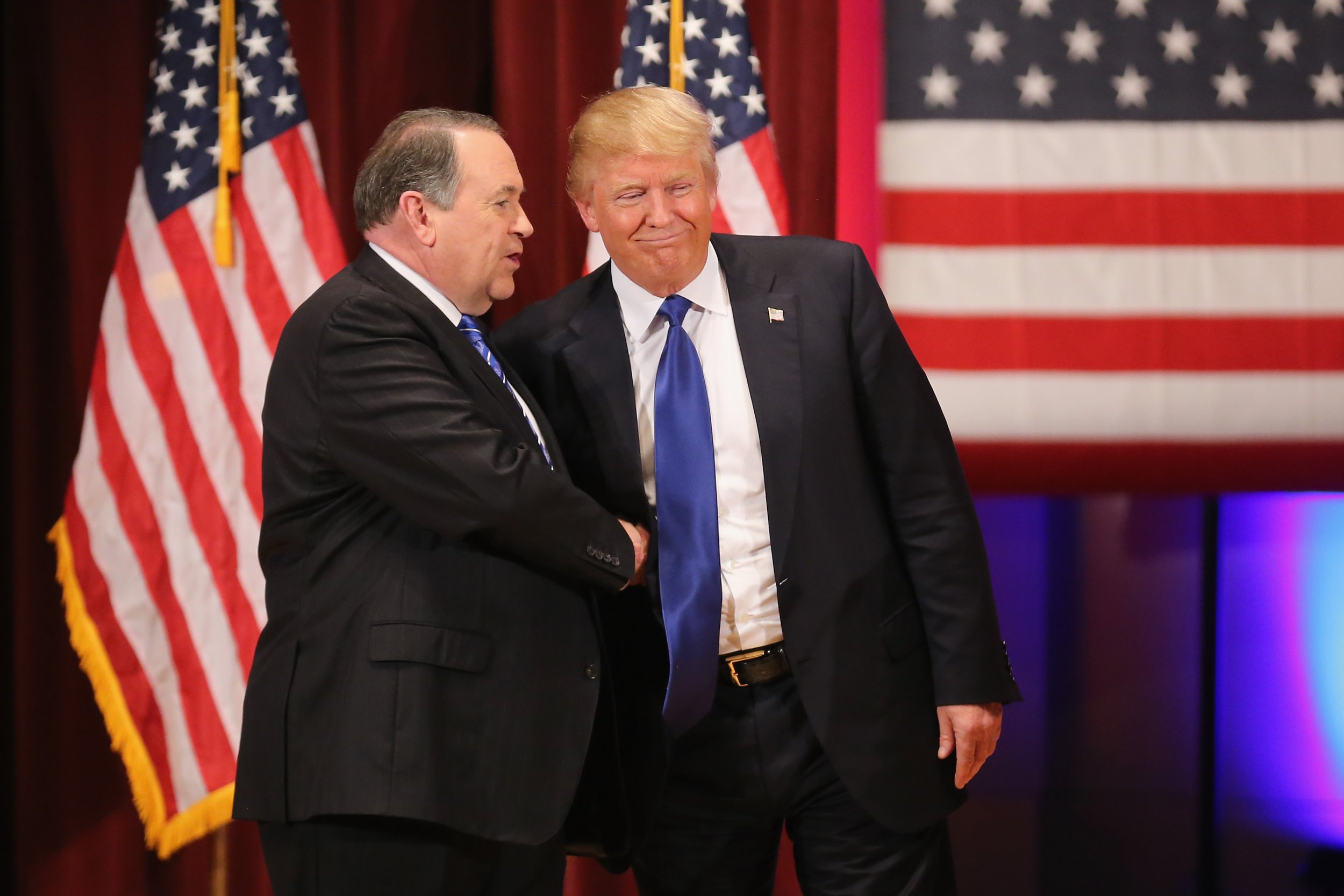 Former Arkansas governor and currently unabashed President Donald Trump supporter, Mike Huckabee, blamed excessive turnover in the Trump administration on exhausted aides who can't keep up with the president's physical prowess.
Huckabee was asked by Fox Business host Maria Bartiromo what he thinks about the amount of people hired and fired from top White House positions that a Saturday New York Times report labeled "unprecedented." Huckabee pinned the recent high-profile departures of Attorney General Jeff Sessions and Chief of Staff John Kelly not on performance, but instead on their inability to keep up with the septuagenarian president who claimed last year he doesn't believe in exercise.
Bartiromo referenced a 35-person chart showing how many people had either been fired, resigned or otherwise forced out of the Trump administration in the past 14 months of his presidency.
"Just this weekend, President Trump announced Interior Secretary Ryan Zinke will be out by the end of the year," Bartiromo said. "[John] Kelly and Zinke join a long list of Trump administration resignations and firings... We just looked at this chart of all of the changes in the Trump administration. Does it feel like it's higher than typical or do you think this is sort of par for the course?"
The 63-year-old father of White House Press Secretary Sarah Huckabee Sanders responded to the prompt by proving he's one of the largest proponents of Trump's cult of personality.
"I think it may be a little higher than normal but there's always transitions going on in the White House staff," Huckabee began. "More so in this case for two reasons. One, this is a tough president to work for, and not because he's a difficult person individually, but he is very demanding and very few people can keep up with him. He may be 72 years old but he's got the vigor of somebody who's about 32 years old."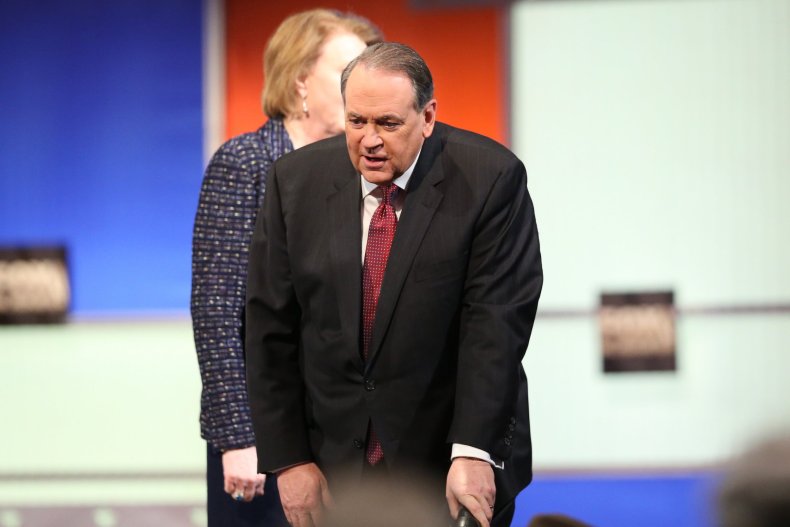 "And he absolutely is just without the capacity of exhaustion," Huckabee continued, nearly blushing. "I've been with him on the campaign trail and was shocked at his stamina. That's part of it."
Trump frequently used Hillary Clinton's "stamina" against her, including his claim during a September 2016 presidential debate in which he singled out her supposed lack of stamina as a reason she can't be president.
Huckabee concluded his explanation, "The other part is that this is a White House under siege, it's attacked by the Democratic Party, it's attacked by virtually every political operative in the nation, and it's especially attacked by members of the press. So it makes doing a job very difficult because of all the distractions. And I think people just grow weary of it."