Trump Allies Say They Are Also Taking Hydroxychloroquine, As Trial Begins to Test Drug As Preventative
A Republican congressman and the former deputy assistant to President Donald Trump are the latest GOP figures to tout the benefits of taking hydroxychloroquine to mitigate against COVID-19.
Pennsylvania Rep. Mike Kelly, 72, surprised the hosts of ABC's The View when he revealed that within a day of being diagnosed with the virus in March, he started to take the drug.
Sebastian Gorka, who served in the White House in 2017, also revealed he has been taking the drug for more than a month. Trump said on Monday that he had been taking the drug to prevent the virus for about a week and a half after consultation with his doctor.
On Tuesday, Kelly told The View of his own experiences with the drug, saying that he had been experiencing flu-like symptoms and sleeping up to 18 hours a day.
When he sought medical advice, he said: "They told me, 'Listen, you have the virus, so what we want you to do is stay home, and we'll prescribe stuff.'
"So a Z-Pak, which most people use, and then the hydroxychloroquine, I took it. So maybe that reduced the effects on me, but I didn't have the respiratory part, which is a real blessing," he said.
One of the co-hosts of The View, Joy Behar, was shocked at the lawmaker's admission, saying: "Wow. I can't believe anybody with a brain would take that stuff, but you seem like an intelligent guy.
"You're a representative in Congress. Why would you take that drug? There are terrible consequences."
Kelly, who in 2019 argued against the release of Trump's tax returns, defended his approach, responding: "I appreciate that's your view, that's not my view," as Behar stifled a laugh.
"In my case, I can't say definitively that's what cured me, but I can say definitively that I took it, and I can say that I went through a period of time that I was sick. I came out of it within about nine days, and then I self-quarantined for another month on top of that," he said.
"I don't think there's anything stupid about that. I am still a relatively pretty intelligent guy but I don't tell anybody there is a one-size-fits-all [policy]. I say go to the doctor... listen to what they say, if the doctor says 'don't take it', then don't take it."
Meanwhile, Gorka tweeted a video of him holding up a container of what he says was the drug, as he promoted his right-wing radio show.
"This is hydroxychloroquine. Yesterday the president admitted that he's been taking it against the coronavirus for two weeks. I've been taking it for more than a month. Will it kill you? Will it save you from the Chinese virus? Tune in today to America First on the Salem radio network."
This week, Kansas Republican congressman, Rep. Roger Marshall, who is also an obstetrician, said that he and his family were taking the drug and recommended that anyone over the age of 65 should ask their doctor about it.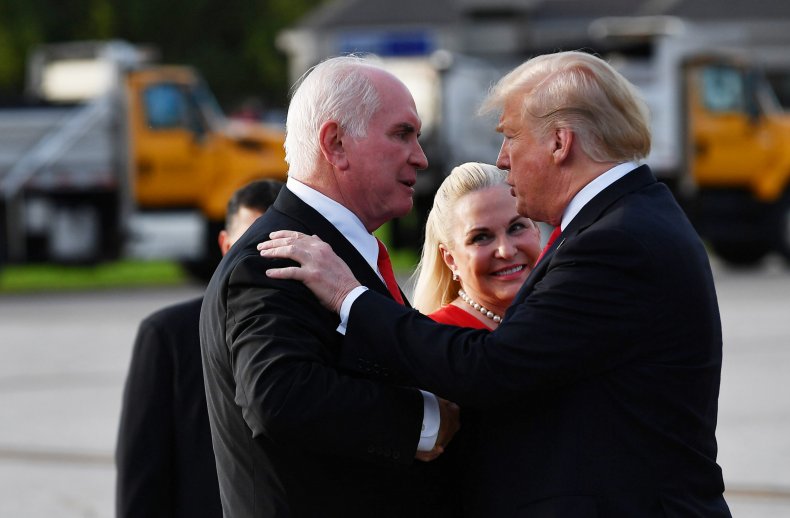 Researchers in Australia are preparing to test whether hydroxychloroquine, which usually treats malaria, rheumatoid arthritis and lupus, can help prevent COVID-19.
Researchers from Melbourne's Walter and Eliza Hall Institute will conduct the COVID SHIELD trial on more than 2,000 healthcare workers over four months. The Food and Drug Administration (FDA) has warned that the drug can cause heart problems and should be restricted to clinical trials or hospitalized patients.
Meanwhile, White House press secretary Kayleigh McEnany defended Trump's decision to take the drug as a preventative measure, describing criticism as "apoplectic."
"We have a lot of information about the safety of this drug, though ultimately you make that decision with your doctor," she told Fox and Friends.
"So some of the misreporting on other networks... ignore the fact that tens of millions of people around the world have used this drug for other purposes."
However, experts continue to cast doubt on the drug's effectiveness in treating COVID-19.
"The sense of most of my colleagues is that hydroxychloroquine is useless," Otto Yang, an infectious disease specialist at Ronald Reagan UCLA Medical Center in Santa Monica, California, told USA Today. Newsweek has contacted the White House for comment.
The infographic below, provided by Statista, shows the states with the most confirmed COVID-19 cases across the U.S. as of May 19.