Mike Mandel's 'Good 70s' Exhibition Achieves a Rare Feat in High Art—Honesty and Levity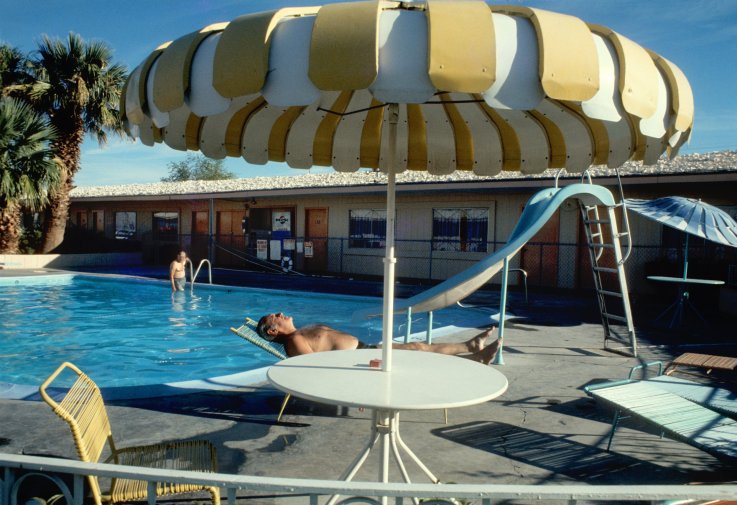 Mike Mandel's stuff is fun. Maybe that's because he is a Southern California native, and thus unable to take himself too seriously. It might also be his quasi-hippie ethos, an aversion to self-seriousness. Whatever the case, Mandel manages both honesty and levity, a sometimes rare feat in high art.
A new show of his work at the San Francisco Museum of Modern Art, Good 70s, on display until August 20, is a testament to his quirky brand of photojournalism. It includes work from People in Cars, a series of photos he took near his home in the San Fernando Valley; Myself: Timed Exposures, time-delayed images of Mandel inserting himself into a variety of social situations (a line of police officers; women at a bus station); Mrs. Kilpatric, in which Mandel took photos of a neighbor, always standing in front of her suburban house; Motels, a chronicle of the midcentury beauty and ennui that is the roadside hospitality industry; his photographs of famous photographers; his photographs of the San Francisco Giants.
Here are some of the photographs on display at SFMOMA through the summer. Laughter is permitted and, in fact, encouraged.