Mike Mills's new film, 20th Century Women, is about many things—skateboarding, Talking Heads, the confusion and loneliness of being a teenager, Susan Sontag, feminism, Jimmy Carter's crisis of confidence speech. "My films can start out as little weird constellations, and then you kind of add another piece," Mills says, perched on an egg-shaped red chair at the New York City offices of the indie film company A24. The closest the film comes to a hook is this: What is it like to be a young teenage boy raised in a household of women? Or, as someone in the movie asks, "Do you need a man to raise a man?"
Read more: Gosling and Stone twirl La La Land toward greatness
Annette Bening plays Dorothea, a free-spirited divorcée who chain-smokes Salem cigarettes, wears Birkenstocks and lives in a large, ramshackle house in Santa Barbara, California, in 1979. Her husband is long gone, showing up only on birthdays. So Dorothea outsources the raising of her 14-year-old son, Jamie (Lucas Jade Zumann), to his best friend, Julie (Elle Fanning), a heartbreaker who steals into his bed for platonic sleepovers, and Abbie (Greta Gerwig), a 24-year-old photographer with a shock of red Bowie hair who lives upstairs. Abbie gives Jamie a copy of Our Bodies, Ourselves and is soon alerting him to the existence and higher purposes of menstruation, Lou Reed and the clitoris.
"People are like, 'How personal is [this film]?'" Mills says. "People say all the time, 'Is that your mom or is that your dad?' I'm like, 'Go fucking figure. I don't know. It's both?'" This is the second film he's made about his parents. Mills's first, Beginners (2011), featured an Oscar-winning turn by Christopher Plummer as a widower who comes out in his 70s; he's a version of Mills's father, who played a marginal role in his upbringing.
"The joke in the family was that my dad didn't know where the fork drawer was," he says. "My dad's the only straight-up queer person in my family, but my family is just a little queer—like we didn't fit. My family is filled with these inversions. My father is not an effeminate gay man, but he's feminine in his soul. And my mom's tough. My mother is Humphrey Bogart."
His mother, Jan, died of cancer in 1999. She played catch with her son at home (also in Santa Barbara), took him to skateboard contests and knew the names of all the skaters' tricks. They were like a couple. "We were total comrades, and I was kind of like her little husband in some ways, the only straight man in the house," he says. "But in real deep ways she remains unknown. Or I don't know her as much as I wanted to. She was a very secret, private person. The germ of both these movies was this desire to try to understand [my parents]."
Mills is a boyish 50, handsome with blue eyes, a receding hairline and a shy manner. His sentences often turn up at the end, statements becoming questions. He wears suits, like his hero the Italian master director Federico Fellini, and when he can't sleep he soothes himself by rereading a book of Fellini interviews. "He's like the movie dad I want," he says. "He's like Xanax for me or something."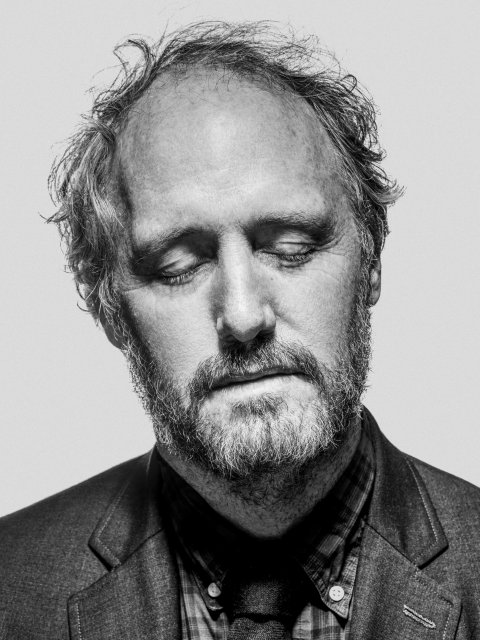 On the set, Mills is more gregarious. His wife, the writer and filmmaker Miranda July, with whom he lives with their 4-year-old son, Hunter, in a gentrified downtown part of Los Angeles, is always puzzled by the transformation. "She trips out that I change," he says. "I'm like the most loving version of myself. When I'm a director, I'm the huggiest person you've ever met. I have to hug everybody. I act like that. I love that guy."
While shooting 20th Century Women, he invited Buddhist monks to bless the cast and crew, and a cellist to play during rehearsals. He assigned each actor's character a specific piece of music—the Buzzcocks' "Why Can't I Touch It?," Glenn Miller's "As Time Goes By"—which they danced to each morning—and was delighted when, one day, the cast switched songs. "It was so beautiful," he says. "Actors are such emotionally boundary-less and mercurial, fucking alive people. I really love enabling them. [But] it's not a sweet thing; I crave it. I like going there with them as much as I can. It's like the most jazz-improvisational, creative exchange of my life."
Mills came to moviemaking late, at 39, after a career as a graphic designer—he has made skateboards for Subliminal, scarves for Marc Jacobs and designed album covers for the Beastie Boys—and a stint directing music videos for the likes of Air and Sonic. After moving to Los Angeles in 1999, he co-founded an advertising production company with filmmaker Roman Coppola, shooting ads for Nike, Volkswagen, Adidas and Gap. "I'm as happy to do a record cover or poster as I am writing a script," he says. "They all overlap. Movies are big boxes, you can put a ton of stuff in them—drawings, photography, my conceptual-art idea."
In many ways, he directs like a designer. That's partly because his films have a strong graphic sense—he uses color boldly, like French director Jean-Luc Godard, and films montages of still images to show what year we're in. But it's also present in the idiosyncratic way in which he assembles his stories. He begins by jotting down ideas and facts onto file cards—anything from "gun control" to "blow jobs always existed"—and proceeds to write entire character histories and family scrapbooks. For 20th Century Women, he even created a video montage of 2,000 images, all from 1979, the year the movie is set in.
"1979 is the beginning of now," he says. "Personal computing. Islamic revolutions. In vitro fertilization. School shootings. Our problematic relationship to oil. As Americans, our weird relationship with the Middle East. Osama bin Laden joined the mujahedeen and was financed by the CIA in 1979. Apple was about to go public. So many crazy, weird things. And then, it was a pre-digital life. In many ways, America was more boring. Our life was more boring. But there's some beauty and opportunity in boredom."
From this boredom, and the willingness to explore it, Mills's epiphanies bloom: The film was originally called Oh Wow Wow Wow, supposedly Steve Jobs's last words. Both Beginners and 20th Century Women have the light, airy construction of mobiles, each part sometimes spinning contrarily to the other in the updraft from his gentle, funny, room-temperature dramatizations. This makes Mills unusual in Hollywood, where pounding emotional beats is the norm. At the same time, Beginners won Plummer an Academy Award, and 20th Century Women seems likely to get Bening a best actress nomination.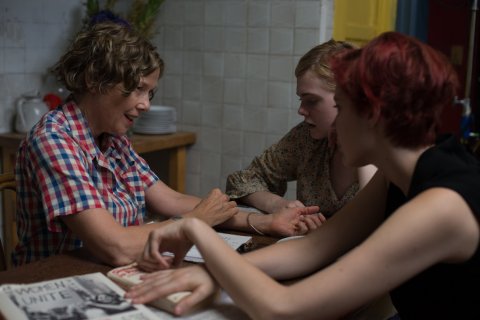 "I am happy about that," Mills says; he has come to our interview fresh from a lunch hosted by Oscar publicist Peggy Siegal. "I want [to be] a weird disruption, but it's a trip when you get into these Oscar-y conversations. When you're [filming] with people like Annette or Christopher, I don't think people quite understand what a pirate ship I'm operating. You put your flag and your figurehead out front. Everything looks good. But as soon as people peek over the edge of the boat, they're like, 'Oh.' You know?" He laughs. "I love being the captain of that ship."
20th Century Women begins its worldwide release January 20; for more information, click here.