'That Mexican Thing': Twitter reacts as Mike Pence Accuses Tim Kaine of Rekindling Donald Trump Furor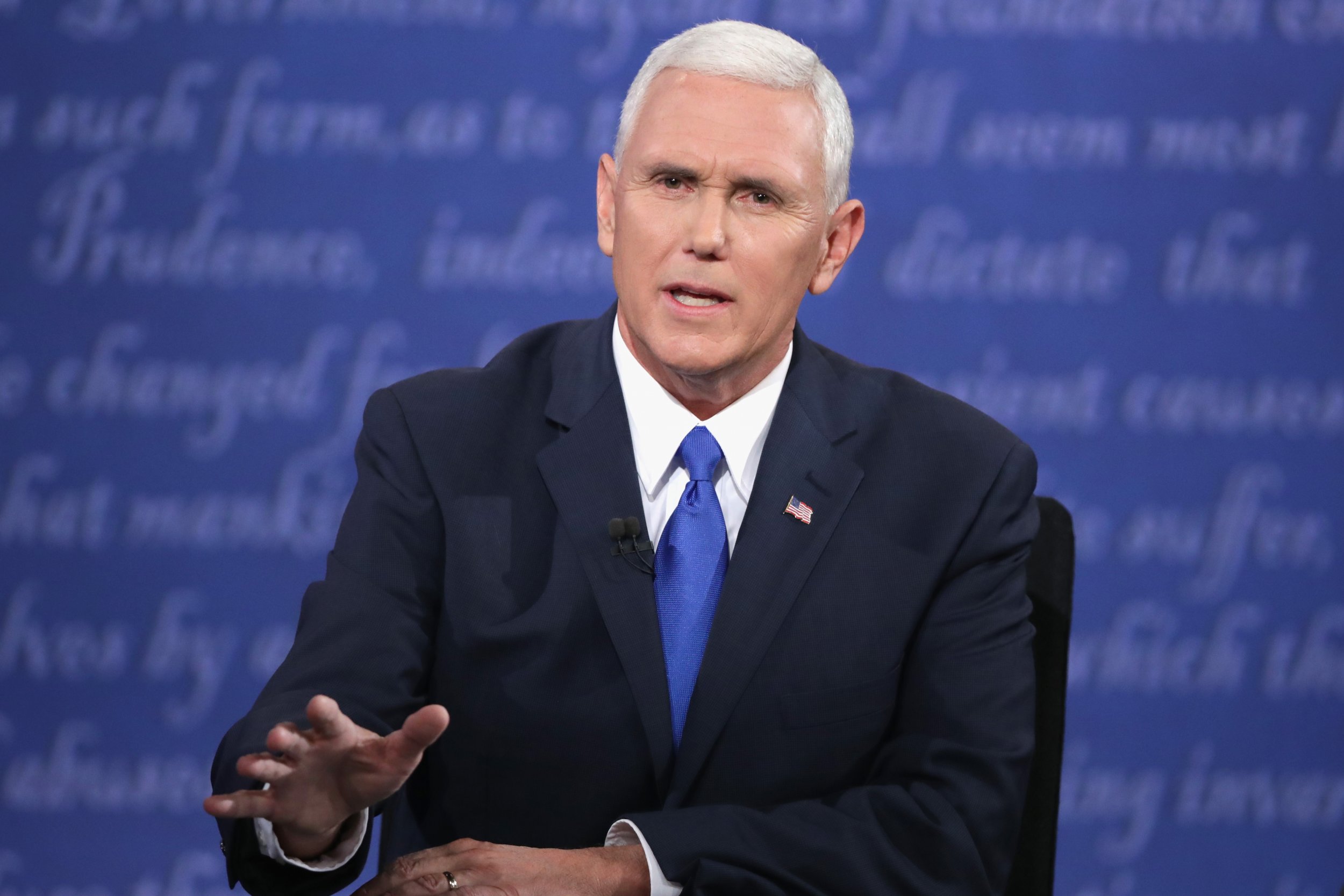 Republican vice presidential candidate Mike Pence sparked outrage on social media when he accused rival Tim Kaine of using "that Mexican thing"—the same attack used against Donald Trump—to win votes.
During the vice presidential debate Tuesday night, Kaine had said: "When Donald Trump says women should be punished, that Mexicans are rapists and criminals, he is showing you who he is."
Pence responded: "Senator, you whipped out that Mexican thing again. Look, there are criminal aliens in this country, Tim, who have come into this country illegally, who are perpetrating violence and taking American lives."
Kaine was referencing remarks made by Trump in July. During his campaign announcement speech, Trump said some Mexicans are criminals and rapists.
"When Mexico sends its people, they're not sending their best. They're not sending you," Trump said. "They're sending people that have lots of problems, and they're bringing those problems with us. They're bringing drugs. They're bringing crime. They're rapists. And some, I assume, are good people."
The #ThatMexicanThing hastag began trending in the U.S. on Twitter and by the end of the debate, an anonymous person had registered the website thatMexicanthing.com and redirected it to Hillary Clinton's website.
People used the hashtag to share their inspiring stories.