Mike Pence 'Ashamed' of Trump, Might Poach His Voters in 2024 Election: Ex-Press Secretary
Mike Pence is "ashamed" of Donald Trump over the January 6 attack on the U.S. Capitol and will run against him in 2024 for his base, said Alyssa Farah, who served as a press secretary for the former vice president from 2017 to 2019.
As 2024 speculation mounts, Trump and Pence have been delivering campaign-like speeches in recent public appearances, signaling that both men could be laying the groundwork for their return to the political stage. Pence went sideways with Trump after affirming President Joe Biden's election win, which drew scorn from the former president and his supporters.
"There's aspects of the record they did together that I know Pence is proud of, but I know he is ashamed of that [January 6], he is ashamed of how the former president conducted himself," Farah said on CNN Saturday.
Asked if Pence will run against Trump in 2024, the former aide predicted that Pence would launch a presidential campaign and attempt to court the millions of Americans who voted for Trump last November, as well as Republicans voters who were "alienated" by Trump.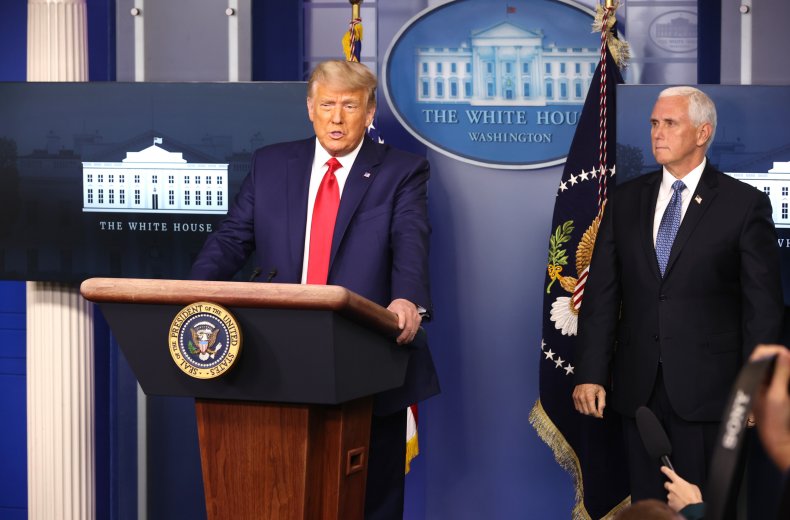 ​​"I think he will," she said. "I think Pence knows that he's uniquely positioned in that he can tout the record of things that so many Americans are still—still wish he were in office. The 74 million people who voted for Trump but without a lot of the downside."
Farah acknowledged, however, that there could be a loyal base of Trump supporters who might never back Pence.
"Pence is gonna do it," she added. "That's just based on my knowledge of him and I think he could put up a formidable fight."
Neither Trump nor Pence have launched an official bid, but Trump has repeatedly teased a return to the White House since leaving office.
Last month, he held a rally to test the presidential waters in the early nominating state of Iowa to establish rapport with voters and lay the foundation for a potential campaign. He also tested a new slogan, stopping short of formally announcing a bid for reelection.
"It was supposed to be Keep America Great, but America's not great right now. So we're using the same slogan Make America Great Again and we may even add to it," Trump told the crowd. "Make America Great Again, Again."
Meanwhile, Pence delivered a campaign-style speech at Patrick Henry College in Virginia last month, during which he criticized former President Barack Obama and critical race theory.
Trump has consistently dominated the 2024 Republican primary field in most polls this year. A Morning Consult survey released October 13 showed Pence as the overall second choice, and first among Republicans who don't want Trump to run again.
Newsweek reached out to Trump representatives for comment.