Mike Pence Cost a Small Hot-Air Balloon Business $10,000 Thanks to His Unannounced Aspen Vacation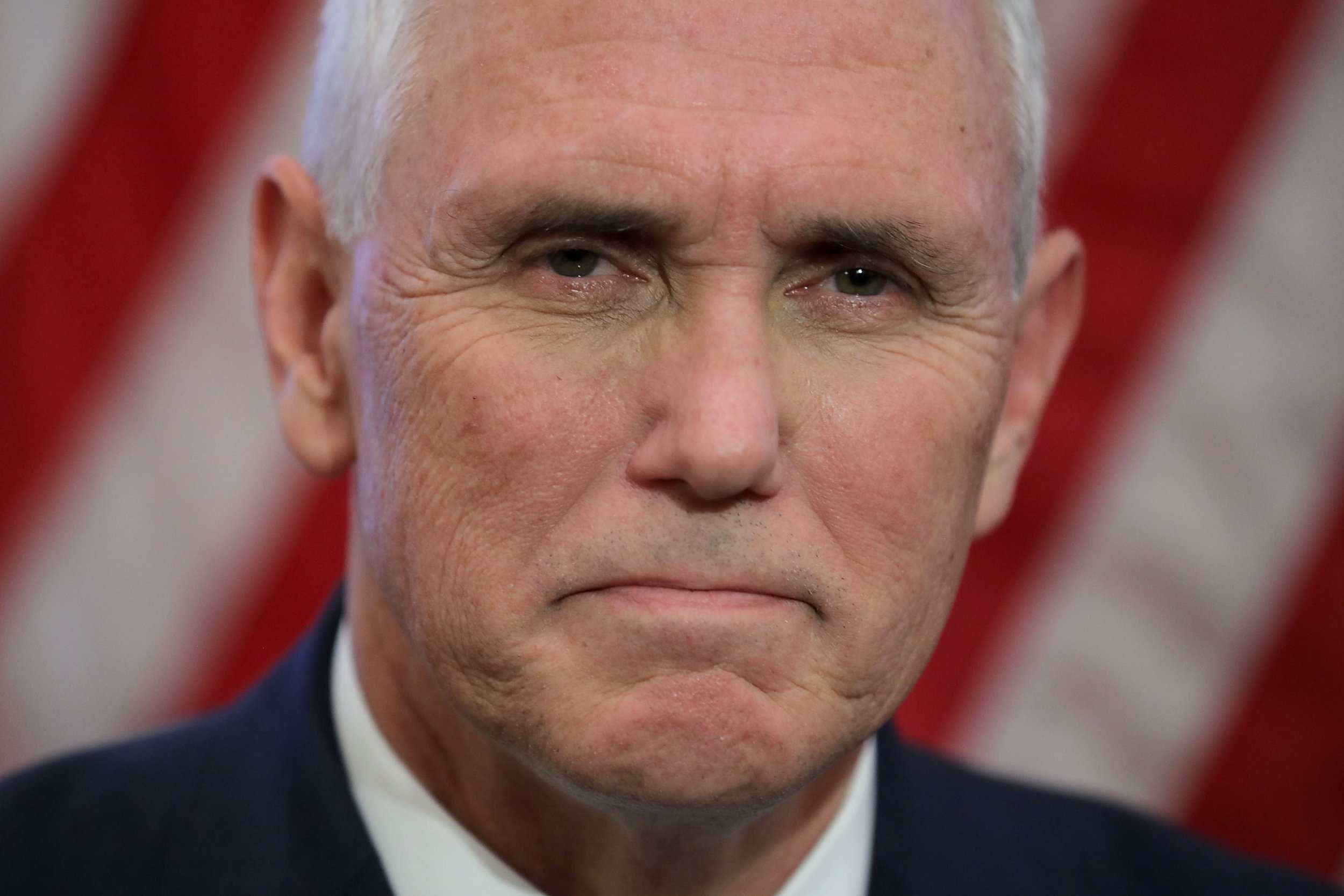 Update | Vice President Mike Pence's vacation in Aspen, Colorado last week may have cost a small business up to $20,000. Pence's winter getaway in the luxe ski town forced hot-air balloon business Above It All Balloon Co. to cancel all of its flights during the six-day visit, cutting into a week that is usually a big moneymaker for the family-run company.
Related: Mike Pence Should Prepare to Become President If Trump 'Craziness' Worsens, Conservative Leader Warns
"It's been very disappointing," co-owner Pam Wood told The Aspen Times. "This is our busiest week of the winter."
She estimated the company lost between $10,000–$20,000 as Pence's security team declared the sky surrounding the business "national defense airspace," preventing anyone from flying within three miles of where Pence and his family were staying. Anyone who enters the forbidden airspace can be hit with civil penalties, criminal charges, and "use of deadly force," if they're deemed to be a danger to the vice president.
Wood said she understood the need for security measures to protect Pence, but was upset she wasn't told about it earlier so she could rearrange her rides for the usually booming week between Christmas and New Year's.
"I found out the morning of his arrival," she told the New York Daily News. "We weren't given any advance notice. I couldn't try to plan and change our launch site because we need insurance and approvals and permits and to try to move that on such short notice was impossible."
Pence once declared that the Trump administration as "the best friend that small business in America will ever have."
The vice president and his wife Karen stayed at a secluded residence outside of Snowmass Village in the Aspen area from December 26. Wood said her staff hoped that Pence would opt to get out of town early.
"They were in limbo during a busy time hoping the vice president would leave early but that didn't happen," she told the Daily News.
To make matters worse, Wood said, the area experienced bad weather for flying before Pence's arrival, and good weather during his stay. Still, she's hopeful that her business will recover from the unannounced visit.
"It's one of those things where it could have been weather or a politician. Winter has its ups and downs and we hope it will fill in at some point," Wood said to the Daily News.
Michelle Obama visited the area with her daughters Sasha and Malia in 2015, but Wood said this didn't have any impact on hot-air balloon rides because the first family stayed closer to Aspen.
A spokeswoman for the Secret Service said the agency tries to work with local businesses when it establishes security perimeters. The hot air balloon company could have made a request for a waiver to use the airspace, she said, but it did not receive such a request by the operator, however. Although hot air ballooning was prohibited within the three-mile perimeter, the Secret Service worked with another company in a previous visit to allow it to fly, according to the spokeswoman.
"Bottom line, no one reached out to the USSS or FAA to make such a request," she said in a statement to Newsweek.
This story has been updated with comment from the Secret Service.