Mike Pence Balances Defending Himself, Riling Trump Base in Wake of Jan. 6
Former Vice President Mike Pence has to walk a fine line in the wake of the January 6 Capitol riot if he has ambitions of returning to the White House as president one day.
Pence's decision not to send the election results back to the states caused a rift between himself and former President Donald Trump. With the former vice president potentially eying a 2024 presidential run, he's sought to balance defending himself against Trump's attacks without alienating the former president's base, which he'd need to win an election.
Pence has largely chalked up the disagreement over January 6 to a difference of opinion. He's acknowledged the two have contrasting views of his actions on that day and has repeatedly said that he doesn't believe they'll ever see "eye-to-eye" on January 6.
However, he's stopped short of criticizing Trump, instead focusing attention on his belief in the Constitution. Pence's defense of his decision not to insert himself into the certification of President Joe Biden's election victory rests primarily on the Constitution.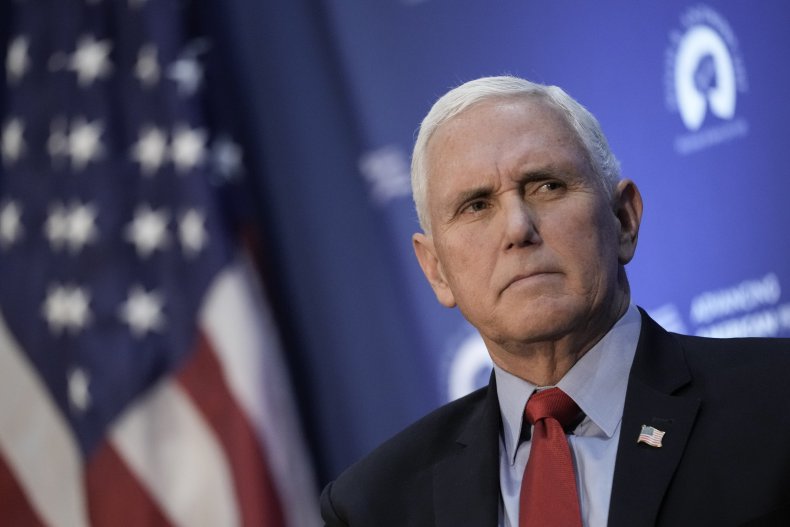 The former vice president has stood by his actions on January 6, saying that he knows it was the "right" thing to do in the eyes of the Founding Fathers. At an event in June, he said it would be "un-American" to send the results back to the states because the Constitution is very clear that states govern elections.
While the two men haven't spoken since the summer, according to Pence, he insists the two spoke at length after the Capitol riot and parted amicably.
"I will always be proud of what we accomplished for the American people over the last four years," Pence said at a New Hampshire event.
Trump has taken a blunter tone when discussing Pence's actions on January 6. He blamed Pence for Biden's presidency, criticized his lack of courage on January 6, and on Tuesday, called for a House Select Committee to investigate his former vice president.
During an event with former Fox News host Bill O'Reilly in December, Trump called Pence a "good man" but reiterated that he was disappointed with his vice president. While he's asserted that it's a "free country" so Pence can run for president if he wants, Trump said he believed Pence was "mortally wounded" with the GOP because he didn't send the election results back to the states.
Neither Pence nor Trump have committed to a 2024 presidential run, but both men are believed to be considering the possibility. Pence made several campaign-style stops in New Hampshire and other early primary states and told CNN in December that he wasn't ruling out a presidential campaign.
"I can honestly tell you in 2023, my family and I will do what we have always done. We'll reflect, we'll pray and determine where we might best serve, and we'll go where we're called," Pence said.
Pence's ability to mount a successful campaign may depend on Trump's decision to run, as polls often put his support behind Trump's. However, if Pence does decide to run, he'll have to convince Trump's base that he was following his constitutional duty, something that could prove difficult if Trump continues pushing the message that Pence had the ability to overturn the election.