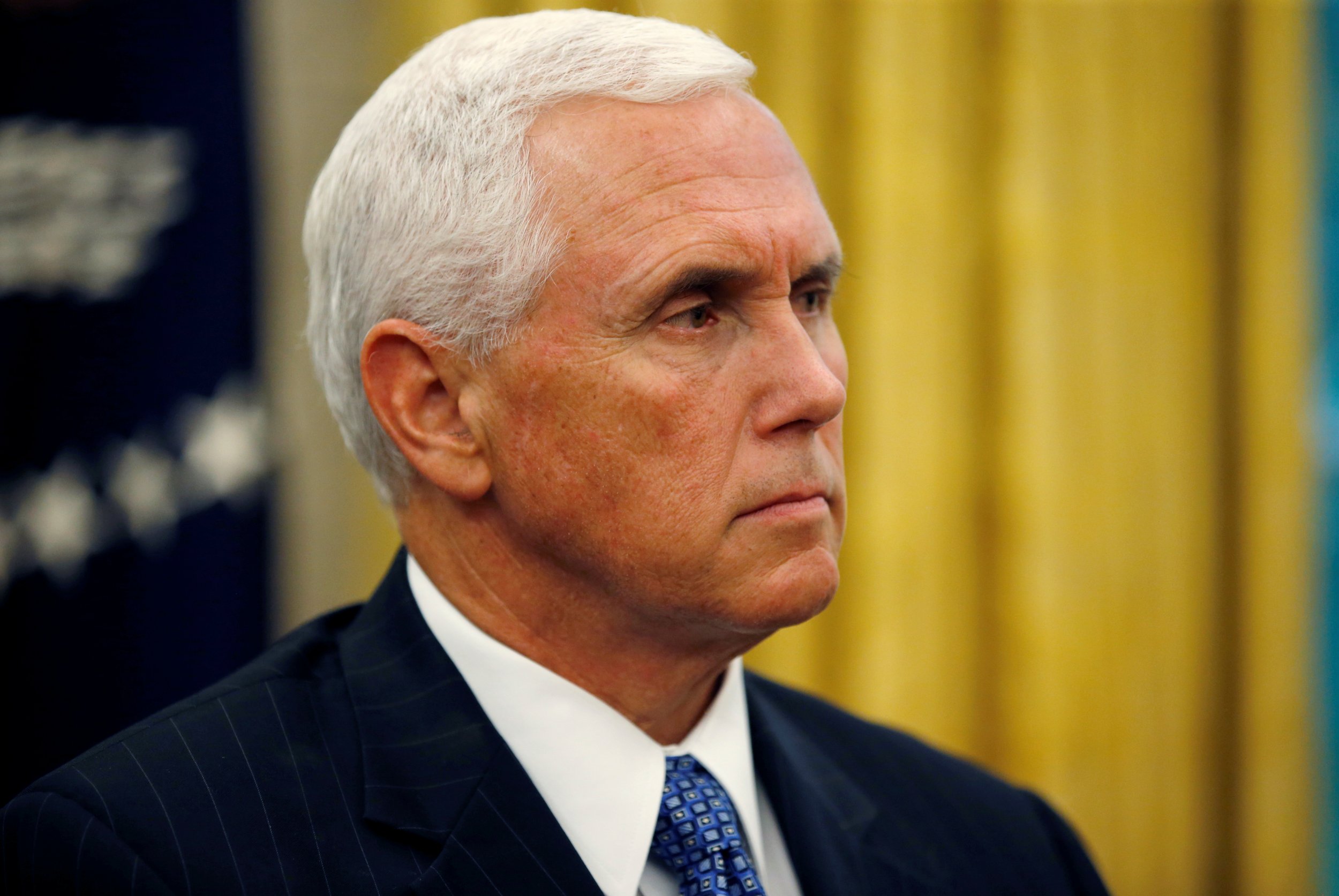 Mike Pence has become the first sitting vice president to speak at the anti-LGBT Family Research Council's Values Voter Summit, following in the footsteps of Donald Trump, who last year became the first sitting president to do so.
Labeled a hate group by the Southern Poverty Law Center, the Family Research Council has held an annual summit since its inception in 2006, and Trump has spoken there on four previous occasions, including during his campaign. Pence addressed the summit Saturday, reaching out to the Republican Party's evangelical Christian supporters ahead of the midterm elections in November.
"While Republicans have been delivering on a common-sense conservative agenda since 2016—in case you didn't notice—Democrats have fallen further to the left than ever before," Pence told the audience, Life News reported.
"Today's Democratic Party wants to raise your taxes. Today's Democratic Party wants open borders and to abolish ICE. Today's Democratic Party thinks Obamacare didn't go far enough, and they're now running actual socialists for higher office. Today's Democratic Party wants abortion on demand, and they want you to pay for it," he added.
Pence is known for his conservative views on LGBT issues and abortion, and he has been accused of being in favor of controversial "conversion therapy"—a discredited practice that attempts to change someone's sexual orientation or gender identity—although he has denied this is the case.
However, on his congressional campaign website in 2000, Pence made a comment about the Ryan White CARE Act, which provides funding for HIV patients, and many interpreted it as supporting conversion therapy. "Resources should be directed toward those institutions which provide assistance to those seeking to change their sexual behavior," Pence said.
His presence at the summit is unlikely to change public perception of his negative stance on LGBT issues, given the Family Research Council's open hostility toward the LGBT community.
On its website, the Family Research Council states that it "believes that homosexual conduct is harmful to the persons who engage in it and to society at large, and can never be affirmed. It is by definition unnatural, and as such is associated with negative physical and psychological health effects."