Mike Pence's Brother Launching Congressional Campaign After Saying His Brother Was 'Full of Shit'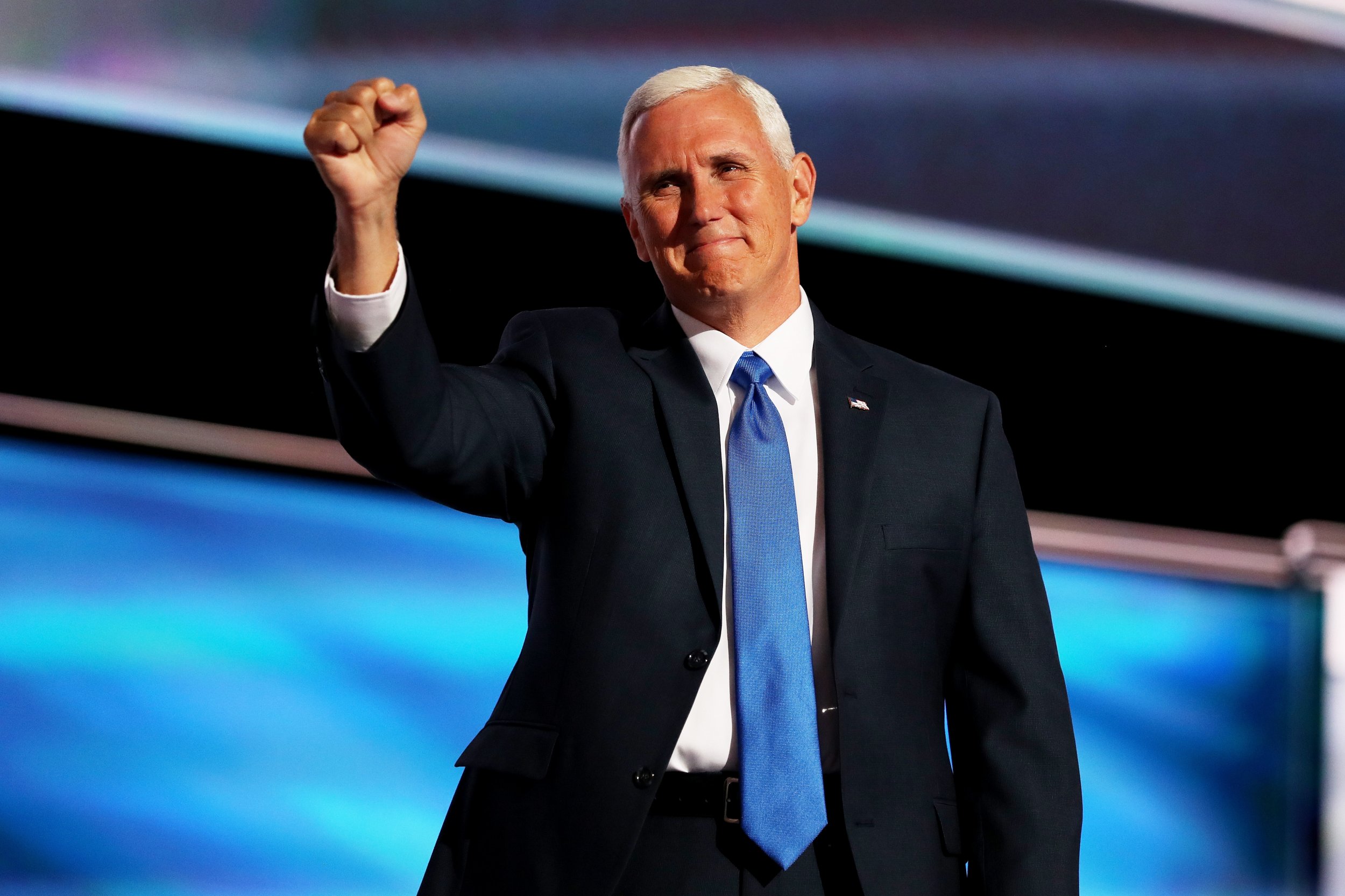 Add another surname to America's political dynasties—Mike Pence's big brother is preparing to run for his sibling's old congressional seat in Indiana.
Greg Pence, the oldest brother of the Vice President, submitted paperwork to the Federal Election Commission on Wednesday to run for the same Sixth Congressional District seat that Mike Pence held for 12 years.
The older Pence would be a relative novice in political office—his main experience comes from serving as the close confidant of his brother and as the finance chairman for current Republican Congressman Luke Messer.
Greg did serve a controversial two-month stint as a deputy for the Indiana Department of Environmental Management in 2005 during his brother's congressional term—despite having no environmental credentials, with the possible exception of once running a gas station that was cited for environmental violations, reported The Indy Star.
Indiana Democratic Party Chairman John Zody believes the state isn't ready for a second Pence in office.
"If you thought one Pence was damaging enough to our state's economy, wait until you see what a second can do," Zody told The Indy Star.
Pence hasn't commented, but his lack of political record makes it difficult to determine where he politically varies from his brother. But he did acknowledge some of Mike Pence's early mistakes, specifically when the current vice president used campaign donations for personal expenses in an early congressional race.
"He upset a lot of his backers," Pence told The New Yorker. "It was partly because of immaturity, but he really was kind of full of shit."