Mike Pence Can Debate Kamala Harris, Didn't Come in Close Contact With Trump, CDC Director Says
The director of the U.S. Centers for Disease Control and Prevention (CDC) has approved Republican Vice President Mike Pence to appear at his first and only vice presidential debate against Democratic Vice Presidential nominee Kamala Harris on Wednesday evening after determining that Pence hasn't had any close contact with people known to have COVID-19 including Republican President Donald Trump.
In a memo released Tuesday evening, CDC Director Robert Redfield wrote that he made his decision after consulting with White House physician Dr. Jesse Shonau. Redfield's memo states that close contact to individuals with COVID-19 involves being within six feet of infected people for at least 15 minutes.
"After a detailed discussion with Dr. Shonau about his investigation and the serial negative testing results of the Vice President, the CDC concludes from a public health standpoint, it is safe for the Vice President to participate in the upcoming Vice-Presidential debate," the memo read.
The Wednesday debate between Pence and Harris will feature Plexiglas dividers keeping the candidates separate from each and from the moderator. Additionally, the candidates will stay 12 feet apart from one another, rather than the customary 7 feet apart, to minimize any possible viral transmissions.
The debate will take place on October 7 at Kingsbury Hall at the University of Utah. It will be moderated by Susan Page of USA Today.
Newsweek contacted the Vice President's office for comment.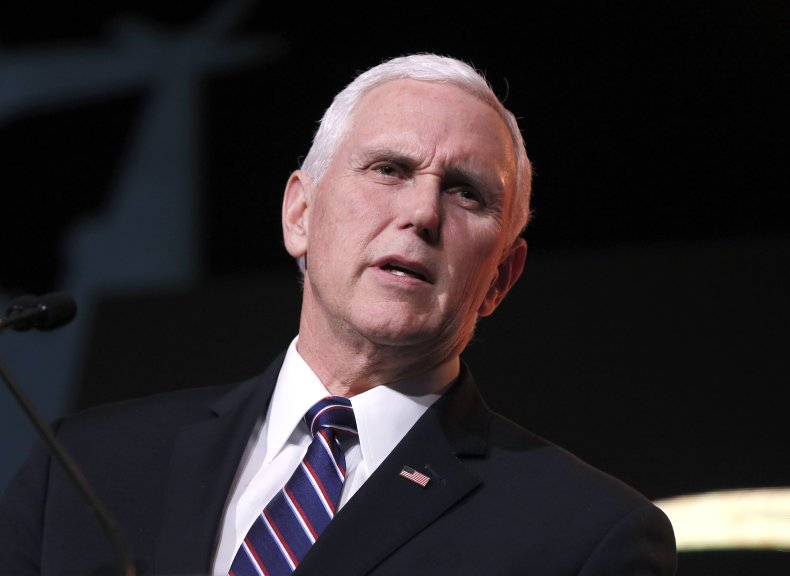 Shortly after Trump announced that he had tested positive for COVID-19 in the early morning hours of Friday, October 2, former New Jersey Governor Chris Christie, who also tested positive for the virus, revealed that none of the six people in Trump's pre-debate prep room had worn a mask. The debate moderator, Chris Wallace, also said that Trump hadn't been tested for COVID-19 before the debate because he arrived late.
Each audience member allowed into the debate hall had tested previously negative for COVID-19, according to a statement by the Cleveland Clinic, but Wallace also said that the testing had been done on the "honor system."
Furthermore, while the first family and several Trump aides entered the debate hall wearing masks, they later removed them after sitting, violating pre-established rules for the event.
"It was a little disconcerting to look out and see that, [Trump's] whole section, no one had masks on," Biden said of the debate night scene. "My wife is sitting further down. She had a mask on, the people who were with us had masks on. I didn't quite get that."