Mike Pence Threw DOJ Lawyers 'Under the Bus' With Answer About Migrant Detention Facilities: Ex-Federal Prosecutor
Vice President Mike Pence said that "of course" children deserve toothbrushes, soap and medicines while being held in U.S. migrant detention centers even though last week the Trump administration argued the opposite in court.
"Aren't toothbrushes and blankets and medicine basic conditions for kids? Aren't they a part of how the United States of America, the Trump administration, treats children?" CNN host Jake Tapper asked Pence during his appearance on State of the Union on Sunday.
"Of course they are," Pence responded. Tapper continued to press the vice president on the issue, pointing to the administration's argument in court last week that such hygiene products are not necessary in order for migrant children to be held in "safe and sanitary" conditions.
"I can't speak to what that lawyer was saying," Pence said. He then blamed Congress, specifically Democrats, for not complying with the Trump administration's request for more bed space for migrants in U.S. custody. But Democrats say they wanted a cap on detention beds to force the administration to prioritize deportation for those who posed a real threat, not law-abiding immigrants contributing to the country.
Former federal prosecutors noted that Pence's exchange on CNN appeared to throw the Justice Department's lawyer "under the bus."
"To be clear, I don't believe Pence here but he is totally throwing DOJ under the bus & DOJ lawyers should think about that when they stand up and make an argument like this to judges," Mimi Rocah, a former prosecutor for the Southern District of New York, tweeted.
Glenn Kirschner echoed Rocah's sentiments, tweeting on Monday morning that the Justice Department attorney "is speaking for the executive branch" and that her "words are YOUR WORDS, Mr. Pence. Her arguments that kids don't need soap/toothbrushes are YOUR arguments!"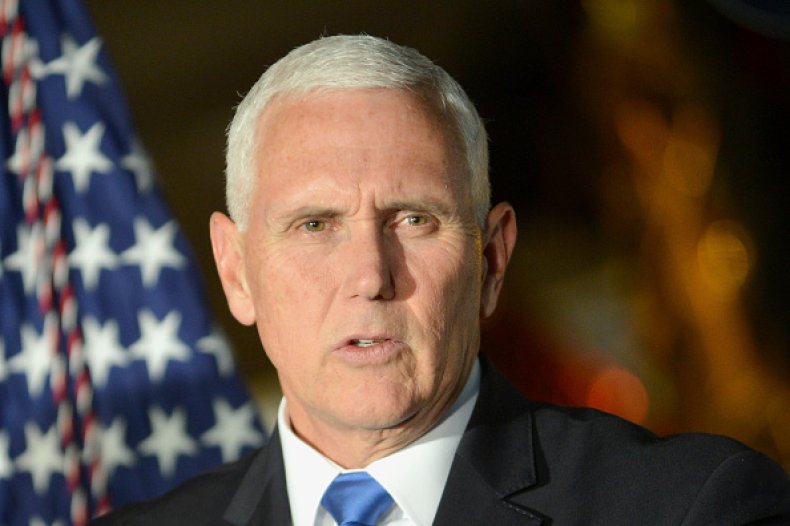 Along with the Trump administration's court battle, there have been several news reports detailing inhumane conditions at migrant detention centers on the U.S.-Mexico border.
The Associated Press reported how a Texas facility was neglecting migrant children, describing how a 2-year-old boy was handed off to be looked after by a group of young girls. Lawyers also warned the outlet that there was also inadequate food and water for the children.
An ABC News report also noted that migrant children in at least two Border Protection facilities were forced to sleep on concrete floors with the lights on and had no access to hygiene products. One doctor wrote that the conditions were comparable to "torture facilities."
Democrats have slammed the Trump administration amid the revelations of migrant detention conditions. Freshman Representative Alexandria Ocasio-Cortez has made headlines for referring to the facilities as "concentration camps." Academics have backed up Ocasio-Cortez's assessment after she was widely criticized for the comparison.
But President Donald Trump said last week that his administration is "doing a fantastic job" and continued to blame Democrats for not reaching a deal on immigration.
"We're doing a fantastic job under the circumstances. The Democrats aren't even approving giving us money. Where is the money? You know what? The Democrats are holding up the humanitarian aid," Trump told NBC News' Chuck Todd.