Mike Pence Compares Trump to Martin Luther King Jr. on eve of MLK Day: Both 'Inspired Us to Change'
Vice President Mike Pence compared Donald Trump to Dr. Martin Luther King Jr. during a CBS News interview over the weekend, claiming both leaders have inspired Americans to change through the legislative process.
During a segment on Sunday's Face The Nation, host Margaret Brennan pressed Pence on the president's latest offer to end the partial government shutdown, which involves trading extended protections for DACA recipients for a wall on the southern U.S.-Mexico border. Before Trump officially made the proposal on Saturday, Speaker of the House Nancy Pelosi (D-CA) rejected it in a statement where she called the deal "unacceptable," a "non-starter" and stated that it did not "represent a good faith effort to restore certainty to people's lives".
"If this is a genuine attempt [at ending the shutdown], why weren't any Democrats included in the consultations?" Brennan asked Pence on Sunday.
Pence responded by reciting Trump administration talking points before adding a surprise comparison of the president to Martin Luther King Jr. to sell the proposed border wall.
"Honestly, you know, the hearts and minds of the American people today are thinking a lot about it being the weekend we are remembering the life and the work of Reverend Martin Luther King Jr. One of my favorite quotes from Dr. King was, 'Now is the time to make real the the promises of democracy,'" he said, quoting a passage from Dr. King's famous "I Have a Dream" speech.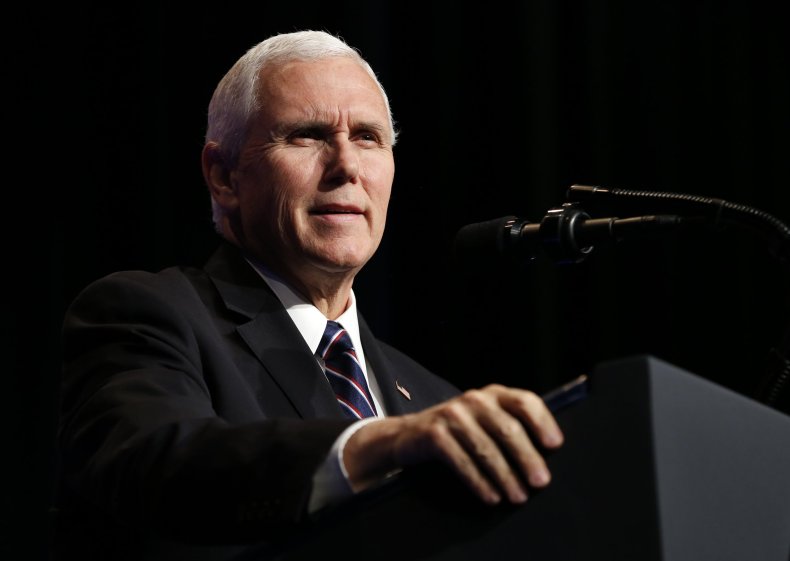 Pence continued on to argue that like MLK, Trump has also "inspired us to change." "You think of how he changed America, he inspired us to change through the legislative process, to become a more perfect union," he said. "That's exactly what President Trump is calling on the Congress to do, come to the table in a spirit of good faith."
Read more: Martin Luther King in Pictures: The Life and Times of the Civil Rights Icon
The vice president's comments come on the eve of Martin Luther King Jr. Day, a federal holiday marking the birthday of the influential American civil rights movement leader and celebrating his life and achievements.
A partial government shutdown went into effect in December after Trump declined to sign a stop-gap measure designed to keep it running through to February on the basis that it didn't include funding for his proposed border wall. Now on it's 29th day with no resolution in sight, the shutdown—which has left around 800,000 federal employees either furloughed or working unpaid—became the longest in U.S. history when it hit 22 days last weekend, beating a 1996 record set by Bill Clinton's administration.