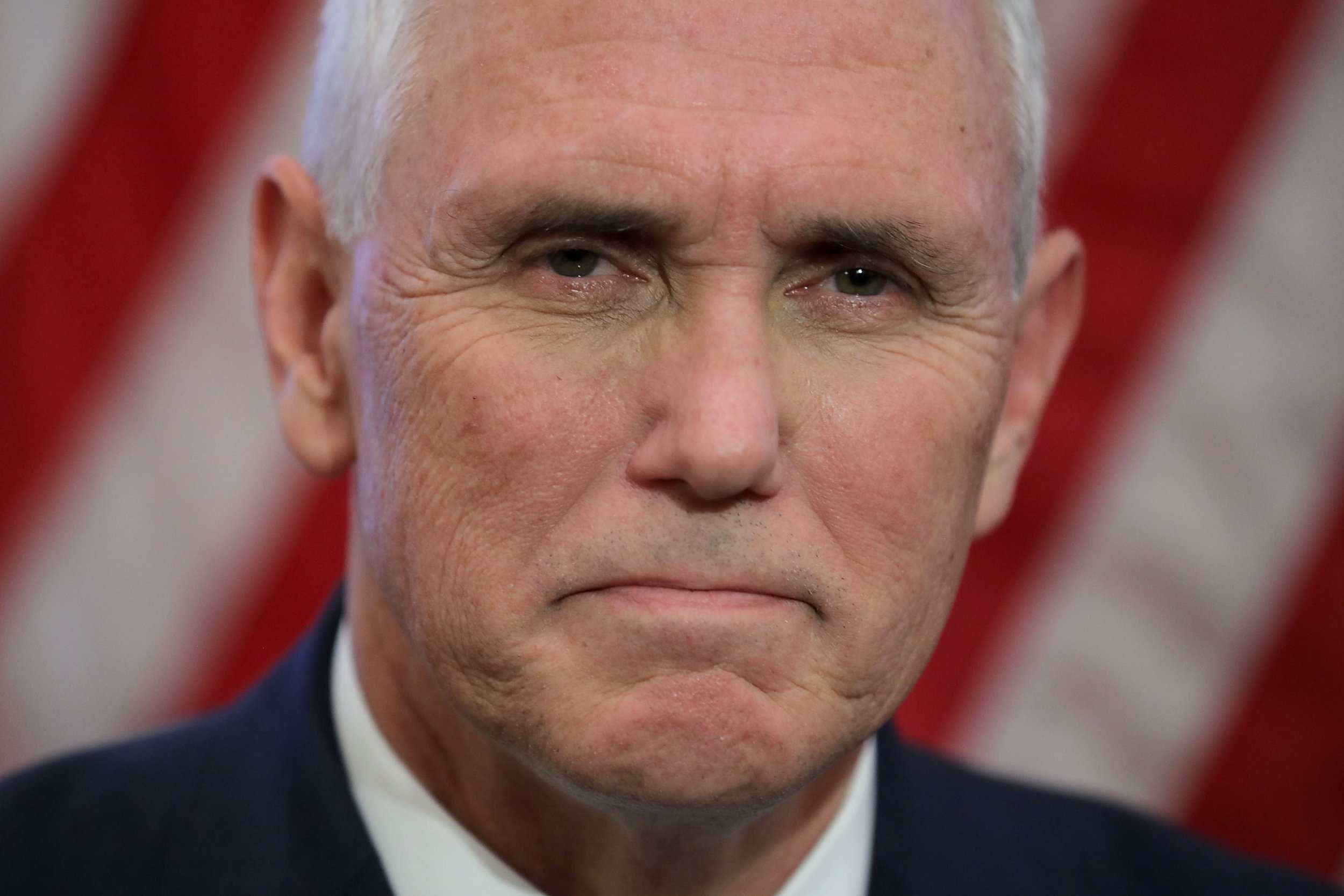 In the wake of two mass shootings and calls for tighter gun control laws, Vice President Mike Pence says he believes in the power of prayer.
"I'm a believer," Pence said on Fox News Tuesday night. "I believe in prayer, and I know that at this moment of such heartbreak and loss in that community that what most Americans are most able to do is pray for those families."
The Indiana Republican doubled down on many conservatives' response to the church shooting in Sutherland Springs, Texas, on Sunday and the Las Vegas massacre last month, amid mocking from Democrats and activists demanding tighter gun control laws.
Pence, who tweeted Sunday afternoon that he and his wife "send prayers to victims & their families in TX," said that prayer "takes nothing away from our determination to get to the bottom of what happened, to understand the why, to determine whether or not there were errors along the way."
Texas gunman Devin Patrick Kelley was not eligible to purchase the assault rifle he used to kill the 26 victims because he had been court-martialed by the Air Force in 2012. But he still passed federal background checks.
Las Vegas mass murderer Stephen Paddock bought 47 guns from stores in Nevada, California, Texas and Utah the week before he killed 58 concertgoers, because there is no limit to how many firearms people can own as long as they pass background checks.
"Right now, I truly believe that covering those families in prayers, making a difference in their lives and they'll continue to support those families in that community in the days ahead." Pence said.
Democrats disagree. U.S. Representative John Lewis (D-Ga.) on Sunday tweeted, "We must do more than mourn and pray."
Representative Ted Lieu (D-Calif.) walked out on a moment of silence in Congress earlier this week while other representatives paid respect to the Texas shooting victims.
When Republican House Speaker Paul Ryan tweeted on Sunday, "The people of Sutherland Springs need our prayers right now," actor Will Wheaton quoted the tweet and wrote, "If prayers did anything, they'd still be alive."
Pence has long been a strong supporter of the right to keep and bear arms.
He and his wife were scheduled to visit Sutherland Springs Wednesday to meet with victims' families, those who were injured and law enforcement officials.
"We are with you," Pence tweeted on Monday when he announced the visit.