Mike Pence Denies 'New York Times' 2020 Presidential Campaign Report in New Statement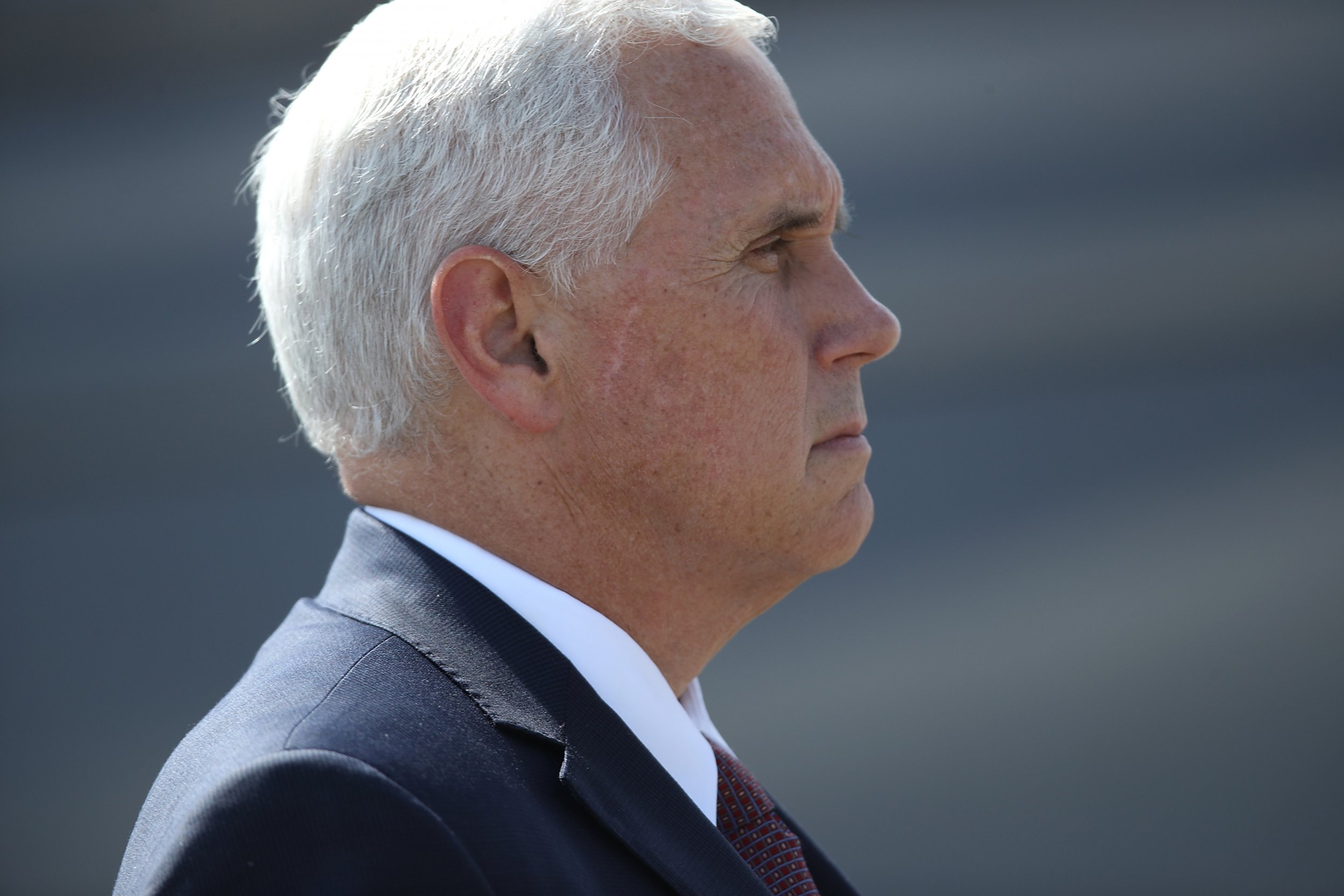 Vice President Mike Pence on Sunday morning denounced a New York Times article outlining his plans for a 2020 shadow campaign.
"Today's article in the New York Times is disgraceful and offensive to me, my family, and our entire team," Pence said in a statement. "The allegations in this article are categorically false and represent just the latest attempt by the media to divide this Administration."
Pence's press secretary Marc Lotter previously denied the explosive report, dismissing it as "nothing more than wishful thinking for the New York Times."
The Times article, written by Jonathan Martin and Alexander Burns, highlights growing speculation that several Republican leaders, dissatisfied with the results of Trump's first six months in office, are planning to run on their party's ticket in the next election cycle.
"[T]he sheer disarray surrounding this presidency — the intensifying investigation by the special counsel Robert S. Mueller III and the plain uncertainty about what Mr. Trump will do in the next week, let alone in the next election — have prompted Republican officeholders to take political steps unheard-of so soon into a new administration," the article states.
Martin and Burns describes an "independent power base" of party leaders that Pence appears to be building, including Senator Ben Sasse (R-Nebraska), Senator Tom Cotton (R-Arkansas), and Governor John Kasich (R-Ohio). They interviewed more than 75 Republicans "at every level of the party" who expressed doubts over whether Trump would even be on the ballot in 2020. Kasich in particular, they note, has been openly defiant of Trump's administration.
On ABC's This Week, Kellyanne Conway denied the allegations that Pence is running a shadow campaign, calling them "complete fiction."
However, Martin and Burns reported that in a June meeting with Al Hubbard, a former economic advisor to George W. Bush, an aide to Pence told Hubbard "that they wanted to be prepared to run in case there was an opening in 2020."