Mike Pence Didn't Invite Gay Figure Skater Adam Rippon to meet him, WH, Pence claim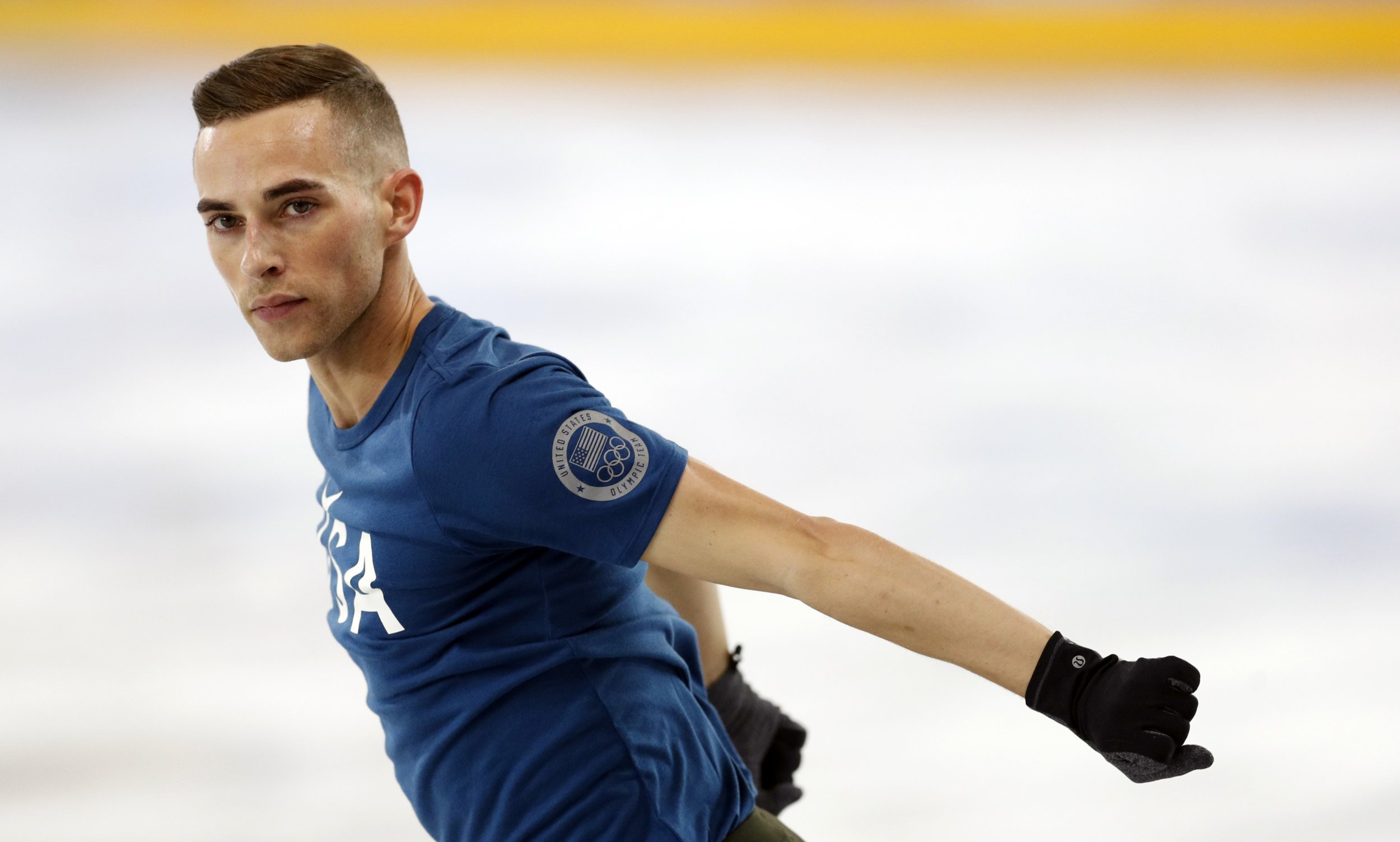 Vice President Mike Pence's office and the White House have denied claims that gay figure skater Adam Rippon rejected an invitation to meet with Pence in protest against the VP's stance on homosexuality, arguing the invitation was never made in the first place.
Pence called reports he was rebuffed "fake news" on Thursday as he arrived in South Korea ahead of the opening ceremony of the Winter Olympics in Pyeongchang on Friday.
In a tweet directed at Rippon, Pence said: "I want you to know we are FOR YOU. Don't let fake news distract you. I am proud of you and ALL OF OUR GREAT athletes and my only hope for you and all of #TeamUSA is to bring home the gold."
Rippon did not respond to the vice president's tweet, and his publicist Lynn Plage told CNN the skater will offer no further comments.
A statement from Pence's office Wednesday read: "The Vice President's office did not reach out to set up a conversation with Mr. Rippon. As we've said before, the Vice President is supporting all the U.S. athletes in the Olympics and is hoping they all win medals."
The White House also denied Pence's team offered an invitation to meet with Rippon.
On Wednesday, USA Today reported that on January 17 Pence was dismayed by criticism from the figure skater after the vice president was selected to lead U.S. athletes during the opening ceremony.
"You mean Mike Pence, the same Mike Pence that funded gay conversion therapy? I'm not buying it," Rippon told USA Today in an interview at the time.
Read more: Mike Pence to prevent "tyrannical" North Korea from "hijacking" Olympics, aide says
After reading Rippon's comments, Pence's staff asked the U.S. Olympic Committee to set up a conversation between the two men, according to two sources that spoke with USA Today on Wednesday. Rippon, the sources said, rebuffed the invitation.
Pence's aides also said that he has never supported gay conversion. When he was running for Congress in 2000, Pence's website stated "resources should be directed toward those institutions which provide assistance to those seeking to change their sexual behavior."
But there is no evidence that he has ever supported the controversial practice of "gay conversion" therapy, which uses electric shocks as a supposed "cure" for gay people. The practice has been condemned by doctors and psychologists.
Pence, an evangelical Christian, has nonetheless been accused of advocating against the LGBTQ community. As governor of Indiana, he passed a law that rights advocacy groups said allowed discrimination against gay people. He opposed same-sex marriage and argued federal dollars should stop going to HIV/AIDS groups.
In the USA Today interview, Rippon said he "would absolutely not go out of my way to meet somebody who I felt has gone out of their way to not only show that they aren't a friend of a gay person but that they think that they're sick."
But he left the door open to meeting with Pence after he is finished competing.
"If I had the chance to meet him afterwards, after I'm finished competing, there might be a possibility to have an open conversation," Rippon said.