Mike Pence Documents Discovery Could Spell Trouble for Trump: Kirschner
The likelihood of Donald Trump being indicted for his handling of classified documents has now increased after classified material was discovered at the homes of President Joe Biden and former Vice President Mike Pence, according to former federal prosecutor Glenn Kirschner.
The discovery of documents with classified markings at Pence's Indiana home last month came on the heels after classified materials were recently found at Biden's Delaware home and former office in Washington, D.C.
Last August, Trump's Mar-a-Lago residence in Florida was raided by the FBI who seized hundreds of documents marked classified—including some at the top secret level. However, Trump maintains his innocence and said that he declassified the documents before he left the White House in 2021.
Attorney General Merrick Garland has appointed special counsel Jack Smith to lead the investigations into Trump's retention of classified documents, as well as key aspects of a separate probe involving the January 6, 2021, Capitol riot and Trump's efforts to overturn the 2020 election. Another special counsel, Robert Hur, was appointed to investigate the documents that were discovered in Biden's possession.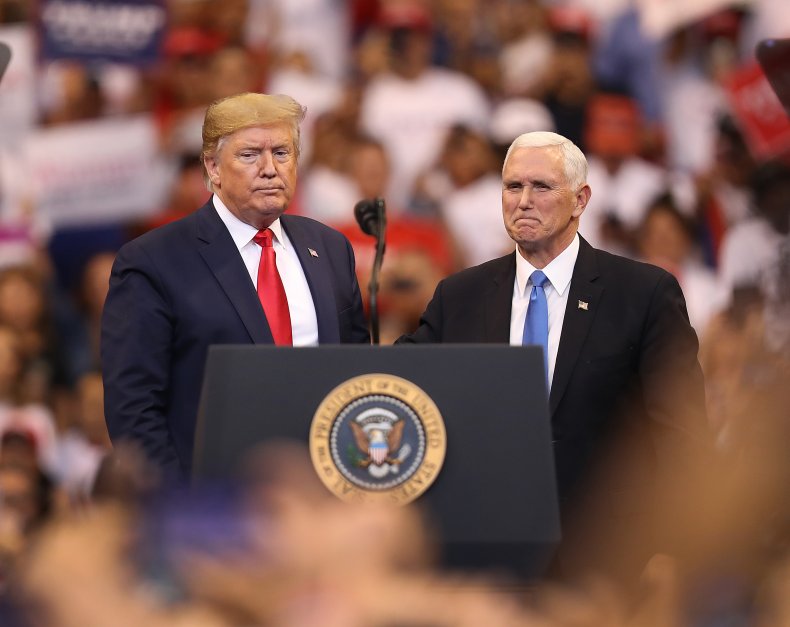 However, Biden and Pence's issues with classified documents are "very different" than Trump's, Kirschner wrote on Twitter on Saturday.
The former federal prosecutor further explained why in a YouTube video, pointing to reports that said an FBI search of Pence's home on Friday, which led to the discovery of an additional document with classified markings, was "consensual."
"Let's not lose sight of the fact that no judge has ever issued a search warrant for Joe Biden's property or for Mike Pence's property. Those were voluntary searches. They were trying to do the right thing," Kirschner said. "But a judge did conclude that there were not one, not two, but three crimes committed inferentially by Donald Trump, and that evidence of those crimes would be found at Mar-a-Lago and indeed, evidence of those crimes was found at Mar-a-Lago."
In Trump's case, Kirschner said the former president had not turned over documents in his possession at several opportunities prior to the FBI's search warrant.
He went on to say that Smith may be proceeding with his investigation "unencumbered and unaffected" by classified material being found at Pence and Biden's properties.
"I think that is primarily how Jack Smith is likely to proceed," Kirschner said. "It's how I proceeded when I was a prosecutor for three decades."
He added that Pence and Biden's cases do serve as a contrast to Trump's.
Pence and Biden "did what good public servants and former public servants do," Kirschner said. "They said, we need to return these and we're inviting you in to look at everything just to make sure we don't have anything else we shouldn't have. So I actually think we can answer the question, what was Donald Trump to do? Well, how about what Joe Biden and Mike Pence did, voluntarily give everything back and invite the Department of Justice in to double check to make sure everything has been given back?"
Kirschner said Pence and Biden's willingness to do so "is a pretty strong indication" that neither had any criminal intent.
"Everything that Biden and Pence have done suggests they had no criminal intent and that's probably because they didn't commit a criminal act," he said. "Donald Trump committed a criminal act, and he reinforced his criminal intent at every move."
He concluded: "What are the odds now, have they increased or decreased, that Donald Trump will be prosecuted? I think they've ticked up a little, maybe not much, but I think they've ticked up a little."
Newsweek has contacted Kirschner and a spokesperson for Trump for further comment.