Trump Was Horrified When He Won the White House and Melania Cried, Book Claims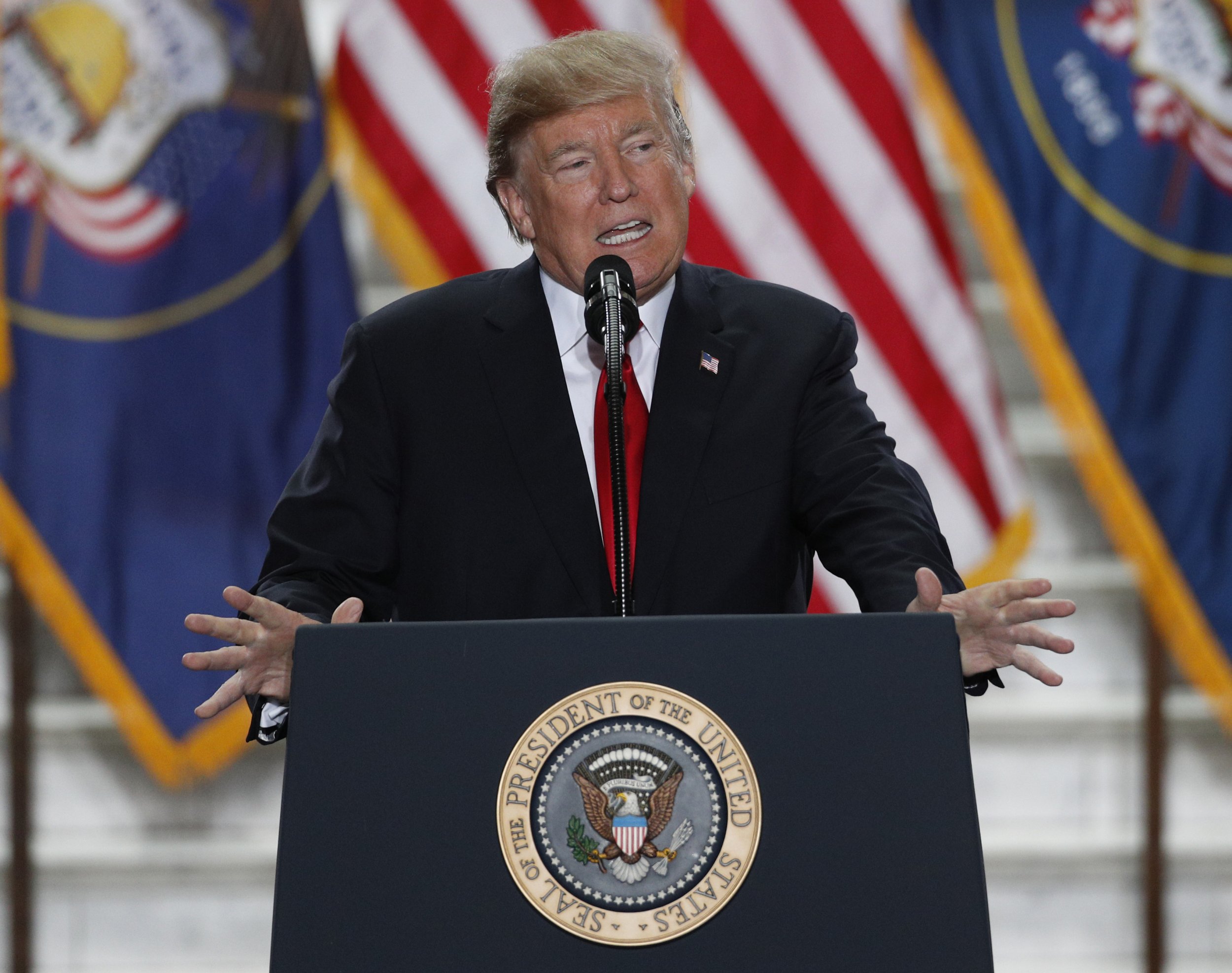 No one on Donald Trump's presidential campaign team thought Trump would actually become president—and they didn't really want him to either, according to excerpts from Michael Wolff's book published Wednesday in New York magazine.
Now-President Trump, Vice President Mike Pence, Donald Trump Jr., campaign manager Kellyanne Conway and first lady Melania Trump were all reportedly left dumbfounded and afraid on the night of the election in 2016, the book claims. Shortly after 8 on election night, it became clear that Trump had a real shot of becoming president. Wolff wrote that Don Jr. said his father "looked as if he had seen a ghost. Melania was in tears—and not of joy." Steve Bannon, who helped run the Trump campaign and helped Trump's team through the transition, said he saw Trump morph from "a disbelieving Trump and then into a horrified Trump."
Trump's longtime friend and former head of Fox News Roger Ailes used to say "if you want a career in television, first run for president." And that's just what Trump did, with plans to start a news network and become "the most famous man in the world."
A week before the election, Trump was sure he would lose the presidency. But still, according to Wolff's book, he told Ailes that it was "bigger than I ever dreamed of. I don't think about losing, because it isn't losing. We've totally won."
Then he actually won.
Wolff's claims match various reporting on Trump's election: He certainly wanted the fame that goes along with running a successful campaign, but critics theorized that he wasn't quite as happy claiming the job of president. In February, The New York Times reported that Trump misses his access to "fans and supporters — an important source of feedback and validation." The Associated Press wrote that Trump didn't even want to live in the White House.
But Wolff's new book claims Trump and his campaign never planned to win and never wanted to accept the job that comes along with a victory. So once he did take office, the West Wing was in disarray, with Bannon, Ivanka Trump and Jared Kushner all operating in a free-form environment. Bannon, especially, saw his role as creating the "soul" of the White House, according to Wolff. And Trump's own behavior was credited as not befitting the White House.
"Nothing contributed to the chaos and dysfunction of the White House as much as Trump's own behavior," Wolff wrote. "The big deal of being president was just not apparent to him. Most victorious candidates, arriving in the White House from ordinary political life, could not help but be reminded of their transformed circumstances by their sudden elevation to a mansion with palacelike servants and security, a plane at constant readiness, and downstairs a retinue of courtiers and advisers. But this wasn't that different from Trump's former life in Trump Tower, which was actually more commodious and to his taste than the White House."
Wolff's book Fire and Fury: Inside the Trump White House is to be published by Henry Holt & Co. on January 9.