Mike Pence Just Turned Over His Personal Emails, but Trump Is Still Focused on Hillary Clinton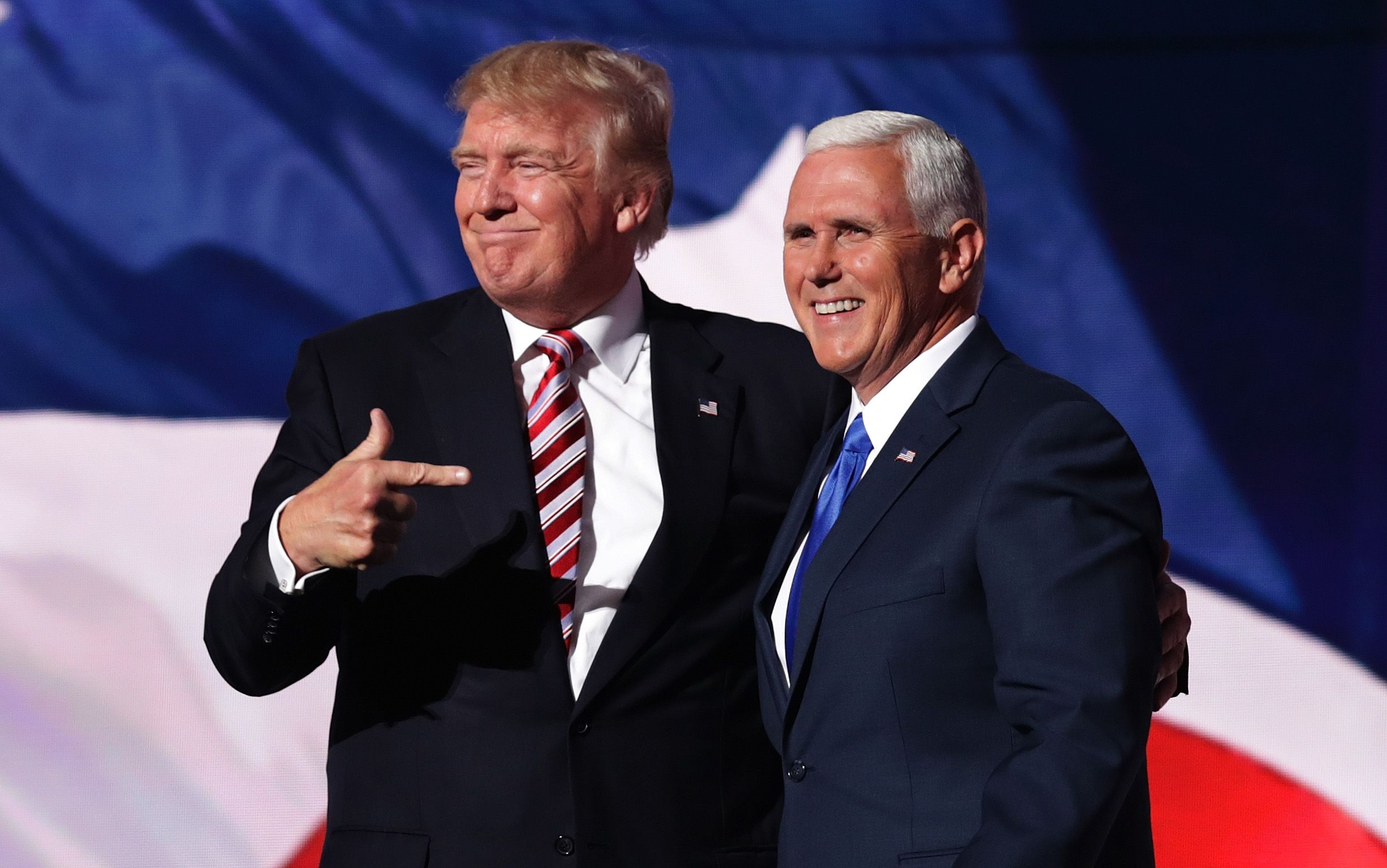 President Donald Trump won't stop talking about Hillary Clinton's emails. It's been some 38 weeks since the Republican defeated her in the 2016 election, but as recently as Thursday night he was still railing about the Democrat's use of a private email server while secretary of state.
"What the prosecutors should be looking at are Hillary Clinton's 33,000 deleted emails," Trump said in West Virginia just hours after news broke that special counsel Robert Mueller had impaneled a grand jury for his ongoing probe into the Trump campaign's possible collusion with Russia.
Related: Mike Pence will soon be president with help from Spicer, Priebus, Democrat Maxine Waters tweets
But for all of Trump's comments about Clinton, he hasn't spoken much about a more recent development in an email controversy a lot closer to the White House: his vice president's.
The Indianapolis Star reported Friday that authorities finally have all of the state-related messages Mike Pence sent from his personal AOL accounts while he was governor. In March, Pence was found to have used private email to discuss official business—the same thing for which Trump has lambasted Clinton—at which point it was also revealed that his accounts had been hacked. At that time, Pence gave some of his emails to the state as hard copies. As of late June, all of his records had been sent over digitally.
"Our office is now in the process of reviewing the records, and we anticipate being in a position to provide copies of records that are responsive to pending [public record] requests soon," a spokeswoman for the current governor, Eric Holcomb, told the Star.
Pence and his legal team gave only the state messages that had to do with his role as governor, which is similar to what Clinton did in 2015. She said she got rid of the oft-mentioned 33,000 emails because she thought they involved only personal matters. But unlike Clinton, The Washington Post reported earlier this year, Pence was legally allowed to have a private account. He also didn't use it exclusively, as she did. Pence has insisted "there's no comparison whatsoever between Hillary Clinton's practice" and his own.
Trump, for his part, has continued to publicly discuss Clinton's emails, even referencing the scandal while talking about son Donald Trump Jr.'s decision to release messages that confirmed he met with a Russian lawyer in 2016 in hopes of getting damaging information about Clinton.
"My son Donald openly gave his e-mails to the media & authorities whereas Crooked Hillary Clinton deleted (& acid washed) her 33,000 e-mails!" Trump tweeted July 22.