Mike Pence's Fundraiser at a Gay Owned Club Cost $24k in Security, and Sheriff Demands Someone Pay
When Vice President Mike Pence held a fundraiser at a gay-owned club in Aspen, Colorado, on Monday that cost $35,000 per couple to attend, the event racked up a $24,000 local law enforcement security bill. While the event raised around $600,000 to $700,000 for the GOP, the security bill is still outstanding, and the local sheriff wants someone to pay.
Pitkin County Sheriff Joe DiSalvo said on Wednesday that he was "not through asking yet" for the money, which he believes should be paid by Pence's fundraiser organizer because the vice president's appearance was for political reasons and not public, according to the Aspen Daily News.
"This is an unbudgeted amount," DiSalvo told county commissioners. "I don't have a 'dignitary' line item."
DiSalvo explained how he came up with the $24,000 bill for Pence's private event at the Caribou Club, which is owned by gay couple Billy Stolz and Richard Edwards. The extra costs included assistance from a SWAT team and officers from another county.
"We had 64 total police officers on that assignment in the 20 or so hours that he was here, totaling 519 person hours," DiSalvo said, according to a report by LGBTQ Nation. "Out of those 64, 14 were state troopers, and we don't have a responsibility to pay them. But the 50 other cops that were here are all on the county dime."
DiSalvo concluded: "I guess the whole thing is generally just somewhat disappointing to me."
The sheriff said he spoke with Pitkin County Republicans chairwoman Anna Zane, who said she did not participate in the fundraiser and had no idea who hosted it. DiSalvo said he had some communications with an adviser to Pence, but that he is not hopeful that he will hear again from his office.
"When I first talked to [the adviser] before the visit, he was all smiles and grins, but I know how this works," DiSalvo said. "They put you on hold until they leave and then they don't talk to you again. He has not returned a single phone call in two days."
Pence's office did not immediately respond to a request for comment from Newsweek on Thursday.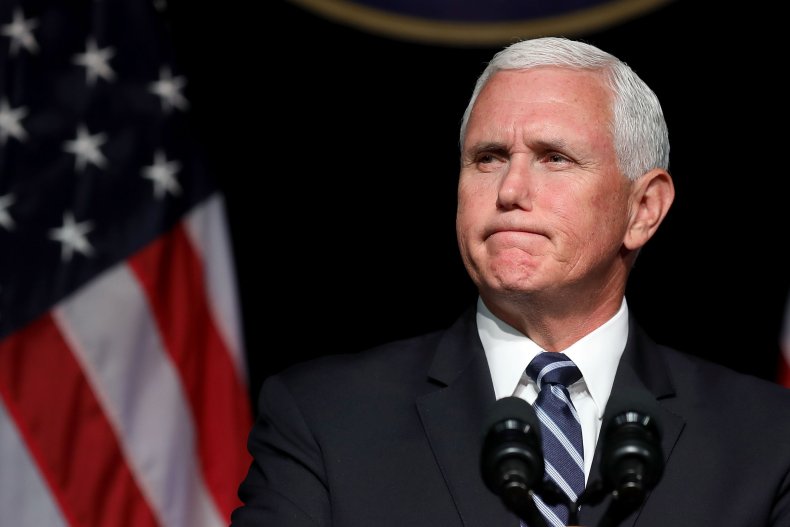 Pitkin County Commissioner George Newman noted that the $24,000 would have to come out of the county's general fund, which is taxpayer money.
DiSalvo recalled that the sheriff's department ate the cost of President George W. Bush's visit in 1990 and that an anonymous donor came forward to cover the bill for President Bill Clinton's visit a few years later.