What Does Mike Pence Think of Mueller Investigation? Vice President Makes Rare Comment About Probe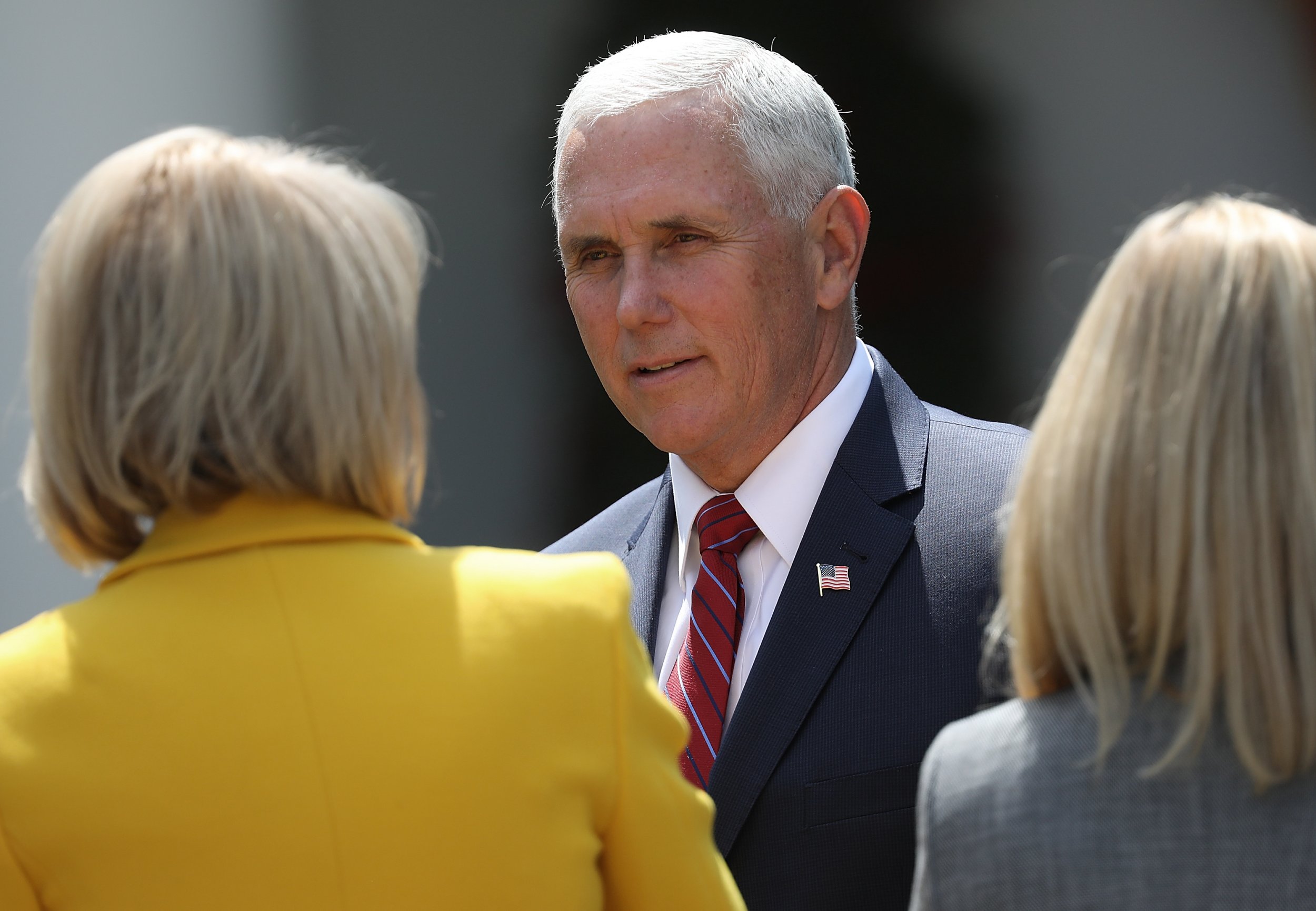 Vice President Mike Pence offered a rare comment Thursday on special counsel Robert Mueller's investigation into Russia's interference in the 2016 election, stating that he thought it was "time to wrap it up."
Pence has not been nearly as bombastic as President Donald Trump, who's called the investigation a "witch hunt." And, unlike the president, Pence has opted largely to keep his thoughts to himself about the probe since it began a year ago, making his comments to NBC Thursday all the more notable.
Pence was asked what he thought of Mueller, with NBC's Andrea Mitchell inquiring if he believed the former FBI director and federal prosecutor was a "bad guy" or if he would also label the investigation a "witch hunt."
The vice president responded that the Trump administration had been cooperative with Mueller's team, adding that he would "very respectfully encourage" the special counsel to close up shop.
"What I think is that it's been about a year since this investigation began," Pence said. "Our administration has provided over a million documents, we've fully cooperated in it, and in the interest of the country, I think it's time to wrap it up."
Pence went on: "And I would very respectfully encourage the special counsel and his team to bring their work to completion."
Compared with Trump's public repudiations of Mueller's investigation, Pence's comments were significantly tamer. The president has repeatedly blasted the inquiry and members of Mueller's team for being either biased Democrats or members of the so-called "deep state" conspiring against him and his administration.
To date, Pence has not been wrapped up in the Russia investigation. However, many other members of the Trump administration have, including White House senior adviser Jared Kushner and former top officials like Steve Bannon, Reince Priebus, Hope Hicks, Stephen Miller and Sean Spicer.
Pence's statement also came a year after Trump fired former FBI director James Comey. Comey's dismissal on May 9 of last year was what eventually led Deputy Attorney General Rod Rosenstein to appoint Mueller as special counsel.