Is Mike Pence the Next President? Vice President Distances Himself From Trump's Camp in New Statement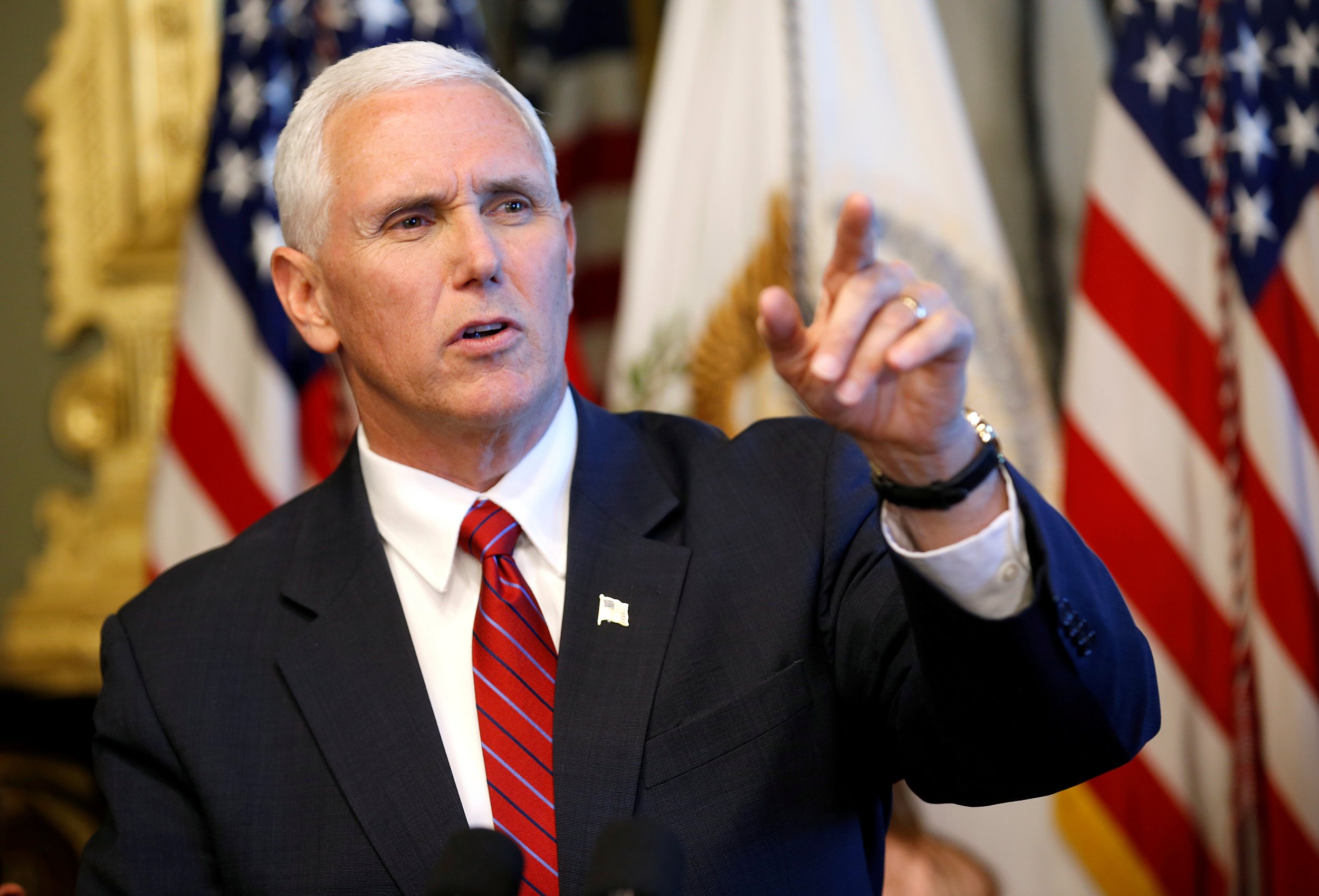 Vice President Mike Pence appears to be distancing himself from the president as Donald Trump's allies seemingly become further mired in the Russia investigation.
Pence, who started a political action committee in May with the help of his former campaign chairman, Nick Ayers, on Tuesday released a statement that has added to speculation that the former Indiana governor could be breaking away from Trump.
As news emerged that Trump's son Donald Jr. had been promised damaging information on Hillary Clinton ahead of a meeting with Kremlin-linked Russian lawyer Natalia Veselnitskaya, Pence's press secretary, Marc Lotter, said in a statement shared on social media: "The vice president is working hard every day to advance the president's agenda."
He added: "He was not aware of the meeting. He is also not focused on stories about the campaign—especially those pertaining to the time before he joined the campaign."
The statement fuels the idea Pence has less than full confidence in the Trump team and that he may feel the investigation into Russia's alleged ties to the Trump campaign will not cease anytime soon.
Over the past few days it has also emerged the vice president has held private meetings with donors and conservative political leaders, The New York Times reported. His press secretary insisted the events are not fundraisers but private events, with one attendee also stating they are in keeping with what is expected of a vice president.
"Mike Pence is the ultimate team player and works every day to help the president succeed," Indianapolis lawyer Robert T. Grand, who attended a June dinner with Pence, told the Times.
"There were a lot of folks who, if you were vice president, you would want to meet: corporate executives, other government leaders, people from past administrations, not just donors," he said. "Any administration, past and present, has an interest in getting to know folks. If you're an incumbent president and vice president, then that's part of what you do."