President Pence? Veep Starts Fundraising Amid Trump Scandals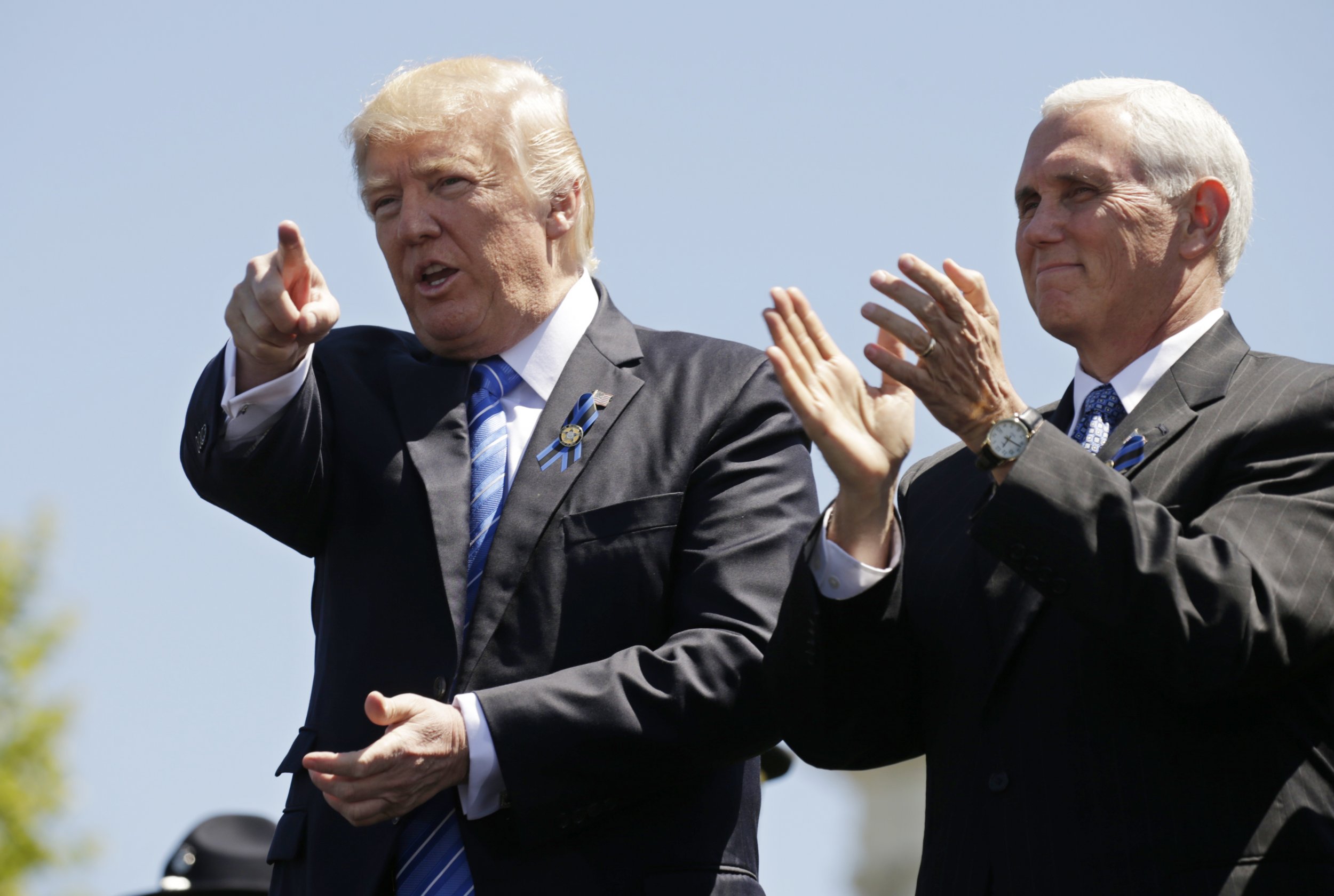 Vice President Mike Pence has reportedly opened a political action committee, or PAC, that will allow him to raise funds and support fellow Republicans in 2018's midterm elections, Bloomberg reported Wednesday, citing the Federal Election Commission.
The timing of the launch, though, has raised some eyebrows, as Politico released a report Wednesday that showed conservatives are starting to ponder the phrase "President Pence" while Donald Trump's administration bleeds scandal after scandal with reports that staffers cannot seem to contain their commander in chief.
Pence started the Great America Committee to help the GOP in what's sure to be a round of hotly contested elections. He'll do so by tapping the donors he corralled while in Congress and as Indiana's governor, a Pence adviser during last year's election told Bloomberg.
"The vice president is playing a leading role in passing legislation on the Hill," Nick Ayers, who also will be running the PAC, said. "He wants to support House and Senate members who are helping pass the president's agenda."
Ayers also said that plans for the PAC began in December, well before the Trump administration faced inquiries into the firing of FBI Director James Comey, possible ties to Russia's attempts to hack the 2016 election and the termination of former national security adviser Mike Flynn.
The report also stressed that while two of Pence's predecessors, Joe Biden and Dick Cheney, did not make a similar move while serving in the No. 2 role, former President George H.W. Bush did prior to his run for the Oval Office in 1988. The type of PAC Pence is now headlining can be used to directly support candidates.
Many vice presidents have served eight years in the role and then gone on to run for the country's highest political office, just like Bush and Democrat Al Gore, and as far back as John Adams and Thomas Jefferson.
Pence has staunchly and publicly backed Trump throughout each of the controversies that have plagued the White House for the last four months, but conservatives are starting to wonder if the 57-year-old could move ahead in the coming months and are even comparing Trump to disgraced President Richard Nixon.
"If what the [New York Times] reported is true, Pence is probably rehearsing," an unnamed House Republican citing the report of Comey's memo told Politico. "It's just like Nixon. From the standpoint that it's never the underlying issue, it is always the cover-up."
The comparisons to Nixon are likely to fester after the Justice Department named former FBI Director Robert Mueller as special counsel for the investigations into the Trump campaign's alleged ties to Russia.