People Are Donating to Planned Parenthood in Mike Pence's Name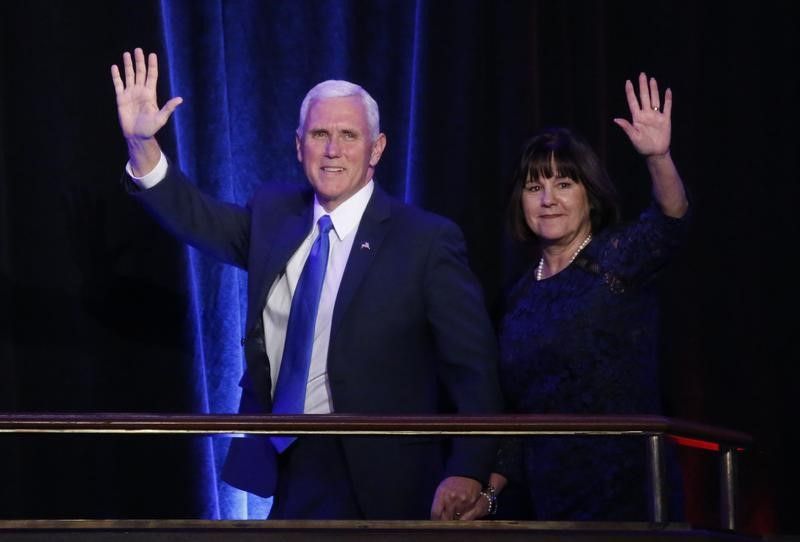 Updated | In the wake of President-elect Donald Trump's surprise election victory last week, many people have been wondering what kinds of action they can take and which organizations they should support. For some, the answer is already clear: donating to the women's health organization Planned Parenthood in the name of the staunchly pro-life vice president-elect, Mike Pence.
These new donations are just latest iteration in a campaign that began in 2011, after then-Representative Pence introduced a spate of anti-abortion measures, including removing all federal funding from Planned Parenthood. The organization provides a number of health services, including abortion, contraception and cancer screening and prevention.
Another example of Pence's anti-woman stance occurred earlier this year, when he was Indiana governor. He signed House Bill 1337, a measure designed to ban abortion of fetuses diagnosed with Down syndrome, among other reasons. In June, a federal judge struck down the law, which would have required a miscarried or aborted fetus to "be interred or cremated," according to the bill.
One of the donations to Planned Parenthood in Pence's name came from Gabrielle Moss, a writer at Bustle. She tweeted a screenshot of her donation, and ticked a box next to the statement: "Yes, my gift is in honor or in memory of someone special." Certificates marking each donation will be sent to Pence's Indianapolis State House office.
Several celebrities, including actress and director Amber Tamblyn, and bands, including Best Coast, also shared calls to donate in Pence's name, and included the address of his office.
During his interview with CBS's 60 Minutes on Sunday, Trump vowed to appoint pro-life judges to the Supreme Court and signaled that Roe v. Wade could be in jeopardy. If the landmark Supreme Court decision that made abortion a constitutional right in the U.S. is overturned, then abortion rights would be left to individual states. Asked whether some women would therefore be living in states that banned abortion, Trump replied: "Yeah, well, they'll perhaps have to go, they'll have to go to another state."
Planned Parenthood told Newsweek that since Wednesday, it has received 128,000 donations from across the U.S. The organization tweeted on Saturday that it's been "blown away by the support we've received," and said donations are coming in both in Pence and Hillary Clinton's names.
On Wednesday, the day after the election, Cecile Richards, president of Planned Parenthood Federation of America, released a statement that said: "Health care should not be political."
"Planned Parenthood has been here for 100 years, and one thing is clear: We will never back down and we will never stop fighting to ensure that Planned Parenthood patients have access to the care they need, people who come from communities that need our continued support in this new reality—immigrants, people of color, the LGBTQ community, people of faith, and more," Richards said in her statement.
A women's march on Washington, D.C., is planned for January 21, the day after Trump's inauguration.
This article has been updated to include the number of donations Planned Parenthood has received since the election last week.