Mike Pence Pledges Donald Trump Will Not 'Stand By as Venezuela Crumbles'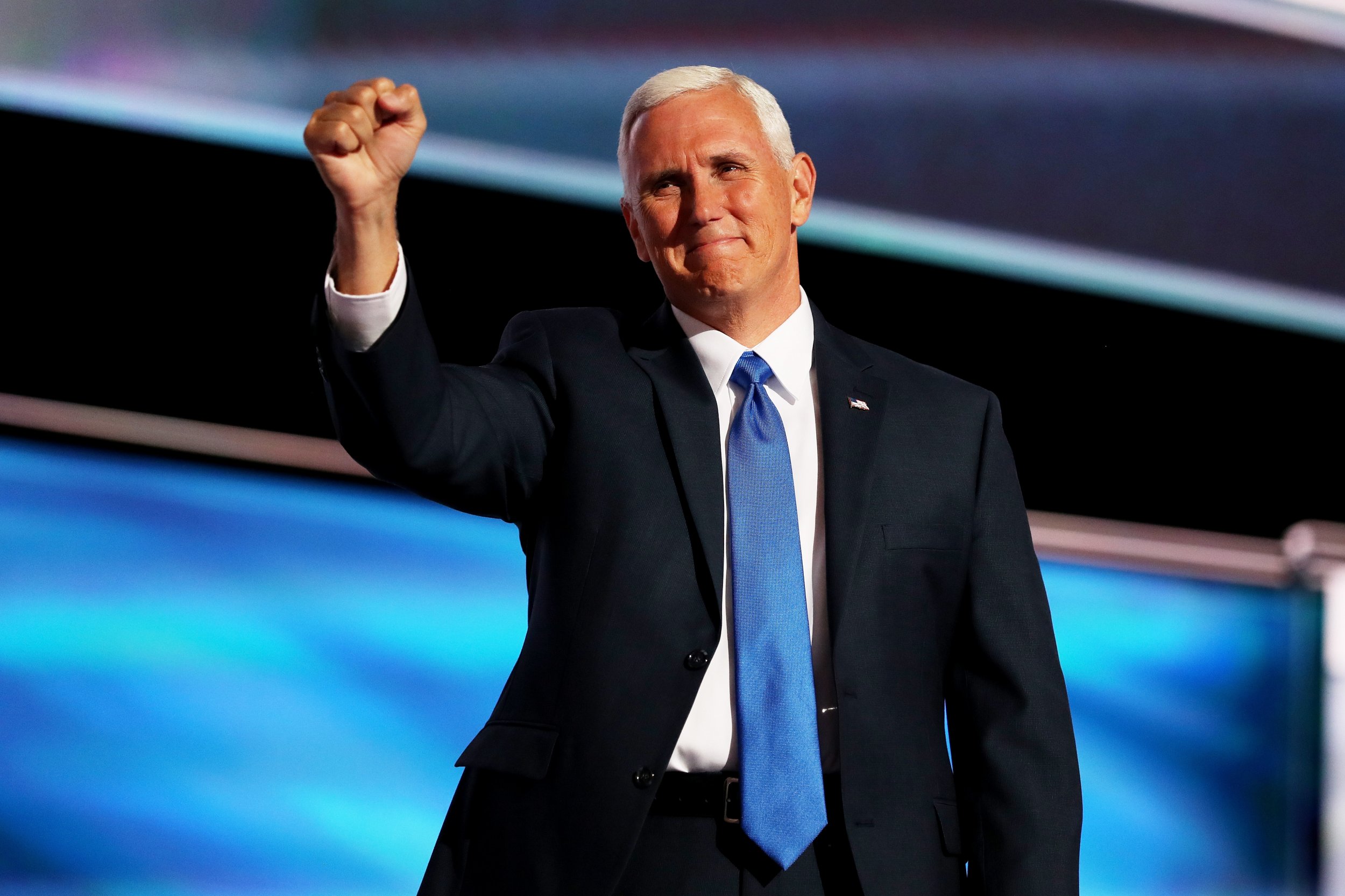 Vice president Mike Pence has said Donald Trump has made it clear that the U.S. will not "stand by while Venezuela crumbles."
Speaking from Colombia in an interview with NBC Newscorrespondent Peter Alexander, the vice president addressed the ongoing issues in Venezuela and Trump's threatened military intervention in the country.
"POTUS has made clear we're not going to stand by while Venezuela crumbles, while Venezuela collapses," Pence told NBC News on Monday.
His comments come just days after Trump told reporters in a question and answer session that he would not rule out military action, in a statement that was immediately criticized by some lawmakers in Venezuela.
"The people are suffering and they are dying. We have many options for Venezuela including a possible military option if necessary," Trump said, in comments branded "craziness" by Venezuelan Defense Minister Vladimir Padrino.
Over the past week, the situation in Venezuela has deteriorated, as anti-government forces took weapons from a military base after the opposition-controlled Congress found its authority undermined by a new legislative body.
And at the end of a volatile week for the country, Venezuela's president Nicolas Maduro asked to speak with Trump, in a request that appeared to be rejected by the president, the White House said, with Trump reportedly stating there could be a conversation between the pair when democracy was restored to the country.
And it also emerged over the weekend that Florida senator Marco Rubio is believed to be the subject of a death threat from leading Venezuelan lawmaker Diosdado Cabello, after the threat was detected by U.S. intelligence.
A memo obtained by The Miami Herald on Sunday showed there was an "order to have Senator Marco Rubio assassinated," although it also acknowledged that "no specific information regarding an assassination plot against Senator Rubio has been garnered thus far."