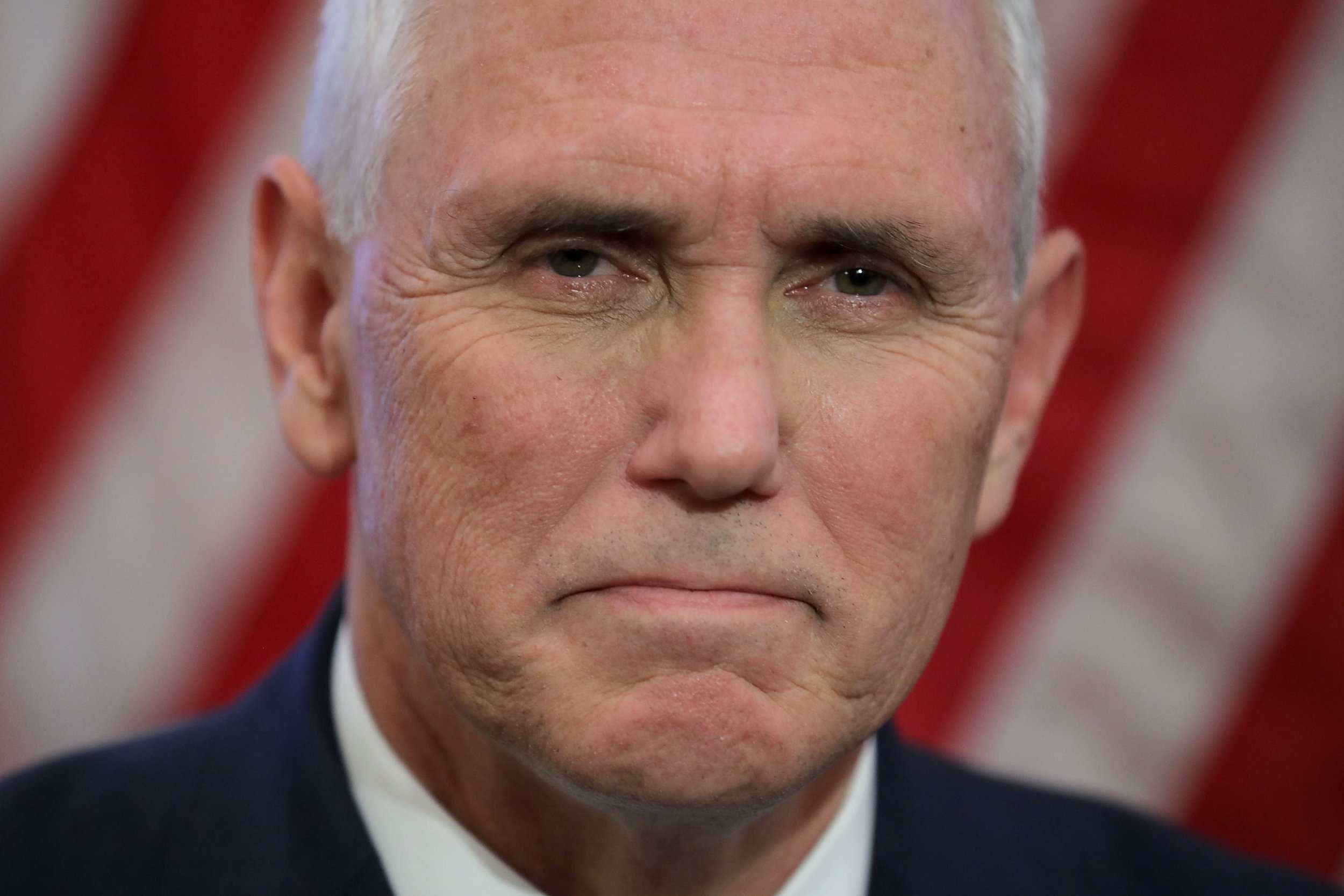 Vice President Mike Pence is planning to keep North Korea from "hijacking" the Olympics when he leads the White House delegation to the Pyeongchang games this week.
Speaking to Axios on Sunday, an aide to the vice president said Pence will not accept attempts to normalize dictator Kim Jong Un's "tyrannical" regime.
"The Vice President will remind the world that everything the North Koreans do at the Olympics is a charade to cover up the fact that they are the most tyrannical and oppressive regime on the planet," the unnamed aide told the website.
"At every opportunity, the V.P. will point out the reality of the oppression in North Korea by a regime that has enslaved its people," the aide continued. "We will not allow North Korea's propaganda to hijack the messaging of the Olympics."
The White House announced Pence would lead the diplomatic mission to the games in early January, a day after North Korea revealed its plans to send a delegation to the worldwide sports summit.
Abandoning what is typically a diplomatic role, Pence will refuse to let Kim's regime get away with hawking its propaganda in "cute photo ops" at the South Korean games, another source told Axios.
"North Korea wants to make this about cute photo ops. The Vice President is countering North Korea's desire to control the message. … We're not going to cede two weeks of world media to North Korea," the unidentified source said.
A spokeswoman for Pence confirmed the accuracy of the comments to Newsweek.
Neither source clarified exactly what Pence is planning to do to combat North Korean propaganda.
Pence's strategy comes as President Donald Trump is considering military options for North Korea following several test lanches of the reclusive country's intercontinental ballistic missiles.
But despite having no diplomatic ties and a state of war continuing on the peninsula since 1953, North and South Korea have reached new levels of cooperation as the winter games approach.
Athletes from the two countries will march together under the same flag at the opening event and have fielded a joint women's hockey team.
North Korea has accused the U.S. of politicizing the Olympics in an attempt to disrupt peace talks between the North and South.
Pence will leave on Monday and return to Washington, D.C. next weekend after stops in Japan and South Korea, where he will attend the Opening Ceremony and some first-day events.