Mike Pence Says Venezuela's Maduro Must Go, Blames Russia, China and Cuba for Propping Up 'Corrupt' Regime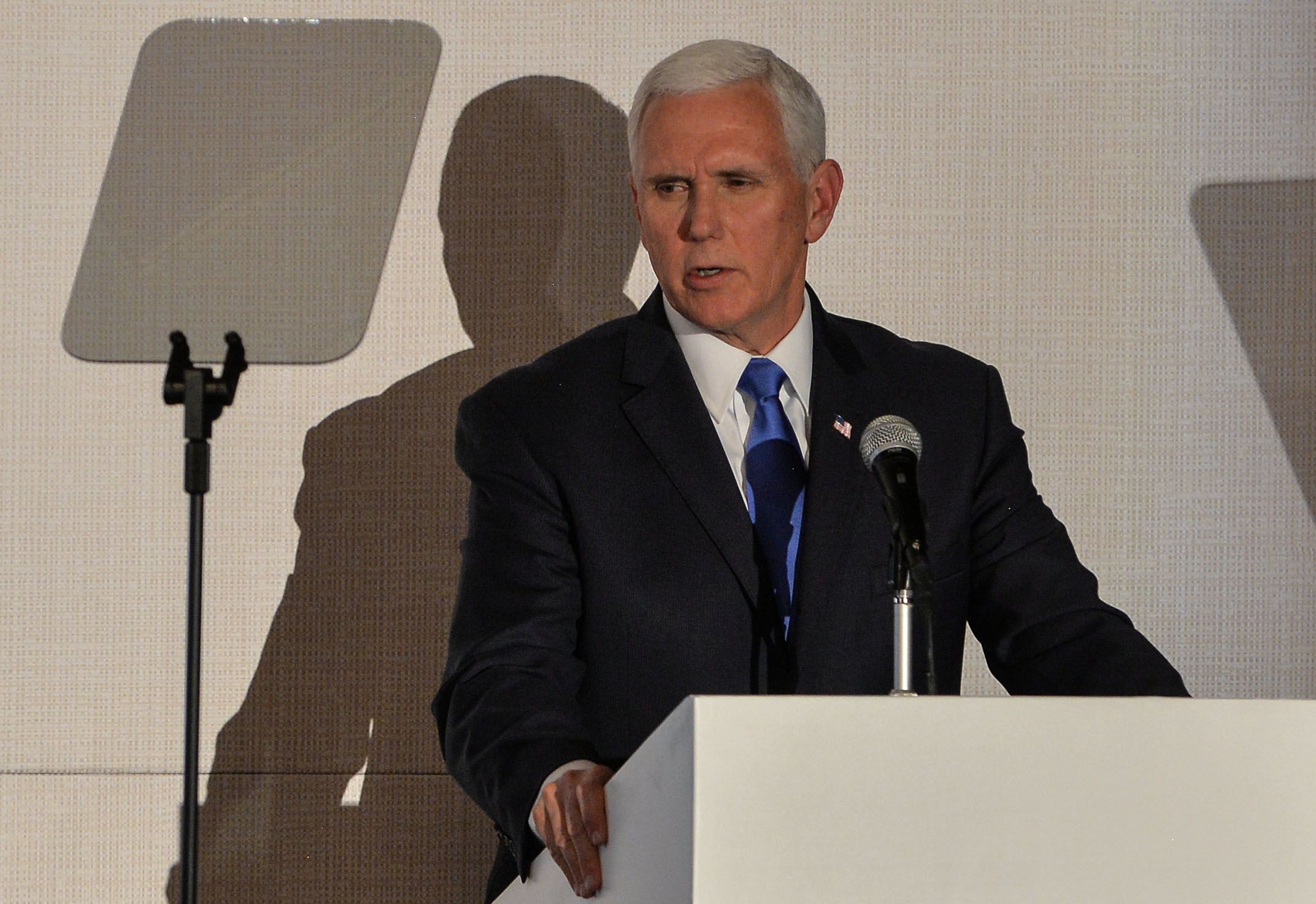 Vice President Mike Pence says Russia, China and Cuba are responsible for keeping disputed Venezuelan political leader Nicolás Maduro in power.
In an op-ed published in The Miami Herald, Pence said the blame for Maduro clinging on to power lies with other countries that he believes are pursuing their own interests at the expense of the Venezuelan people.
"Nicolas Maduro continues to stand in the way of Venezuela's freedom and democracy," he wrote.
"The truth is, he does so with the help of nations who refuse to acknowledge that he has no legitimate claim to power, and who continue to prop up his dictatorship."
Pence referred to Cuba's support and training of Venezuela's military, and also criticized Russia's veto of a United Nations resolution to allow aid to be delivered into the country.
Turkey was culpable for continuing to deal in Venezuelan gold, contended Pence, and he blamed China's refusal to allow the Venezuelan representative to attend the Inter-American Development Bank's annual meeting.
"These nations are propping up a corrupt dictator despite Venezuela's steady march towards freedom," wrote Pence. "And their actions are a reminder of the threat that distant powers pose to our region's security and prosperity."
Referring to Juan Guaidó as the "only legitimate president of Venezuela," Pence called for the release of Guaidó's chief-of-staff Roberto Marrero, who was kidnapped by armed intelligence officers.
The vice president pointed out how the U.S. has responded to the ongoing situation in Venezuela by sanctioning government officials, blocking them from taking U.S. dollars from its state-owned oil company PDVSA and providing more than 525 metric tons of food aid.
"So today, we call on every nation in the international community to join us, and to withdraw support from the failed dictatorship of Nicolas Maduro," wrote Pence. "Nicolas Maduro must go."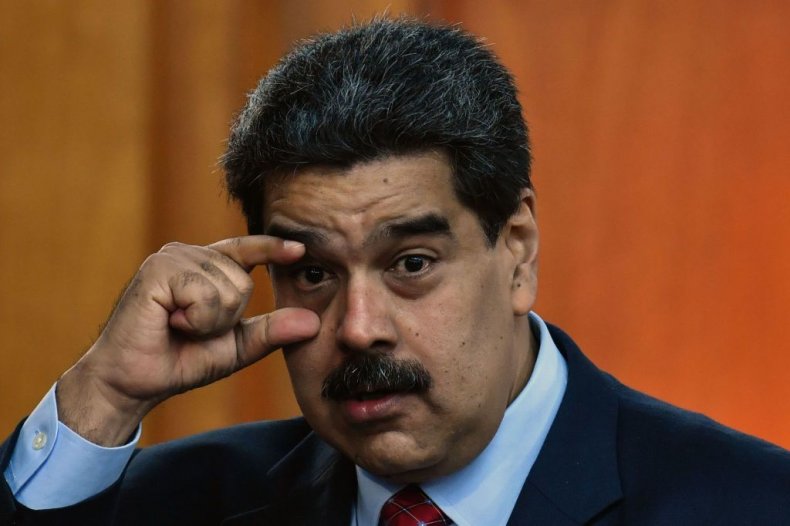 Venezuela will be a key topic as President Donald Trump meets five Caribbean leaders on Friday, the Associated Press reported.
However, the region is split on this issue, with only the leaders of Jamaica, Bahamas, Haiti, Dominican Republic and St. Lucia, who will meet with Trump at his Mar-a-Lago Club, in Florida, backing the hard-line U.S. stance against Maduro, the AP added.
The U.S. sanctions against his regime have been criticized by the United Nations High Commissioner for Human Rights, Michelle Bachelet.
She told the Human Rights Council this week she was worried sanctions on financial transfers related to the sale of Venezuelan oil within the United States "may contribute to aggravating the economic crisis, with possible repercussions on people's basic rights and wellbeing," Al Jazeera reported.
Meanwhile, Maduro accused the U.S. government of withholding $5 billion meant to buy medicine and raw materials used in medical production.
He said on Wednesday that the Trump administration "have 'kidnapped' US $5 billion [in] one of the most criminal, brutal, fascist economic measures which has been seen in the economic history of the world."
"Trump is the person responsible," he added, according to Venezuela Analysis.