Mike Pence Will Lead the U.S. Delegation to the Olympics, With Ivanka Trump Likely to Join Him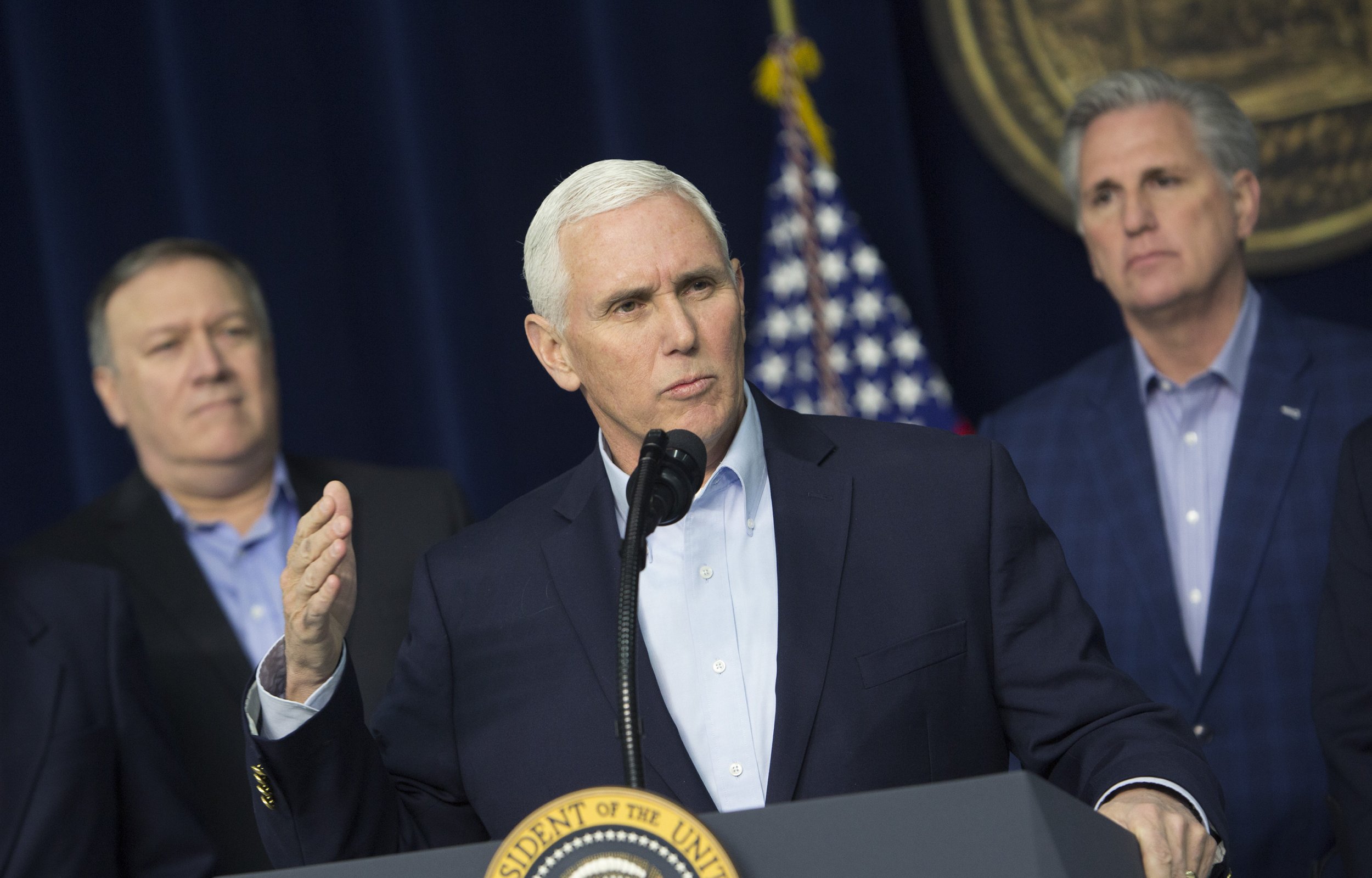 The U.S. delegation to the Winter Olympics in Pyeongchang, South Korea, will be led by Vice President Mike Pence, with his wife, Karen, and Ivanka Trump likely to join him.
U.S. officials told The Wall Street Journal that Trump and Karen Pence are expected to be in attendance, along with the rest of the U.S. delegation, when the games kick off on February 9.
"We are finalizing the delegation and will announce [it] soon," White House press secretary Sarah Huckabee Sanders told the paper on Tuesday, adding earlier that day that "a number of senior members of the cabinet and administration" would join Pence.
Pence will follow in the footsteps of former Vice President Joe Biden, who along with his wife, Jill, helmed the U.S. delegation at the Winter Olympics in Vancouver in 2010.
The vice president is expected to make stops in Alaska—to review intercontinental ballistic missile defense systems—and Japan as part of his trip, according to Politico.
This year's delegation will not include Ivanka's husband, Jared Kushner, nor will it include U.N. ambassador Nikki Haley or Secretary of State Rex Tillerson, the Journal reported.
Details about the delegation emerged shortly after news broke that North Korea would be sending athletes to the games this year, including a cheerleading squad described by South Korean news outlets as its "army of beauties."
The agreement was reached during a meeting between North Korea and this year's host country, one of the first of several talks that is expected to take place between North and South Korea following an overture by North Korean leader Kim Jong Un.
The U.S. delegation to the Olympics is not always helmed by a vice president. In 2016, then–Secretary of State John Kerry led the U.S. delegation to the Summer Olympics in Rio de Janeiro, and in 2014, former Secretary of Homeland Security Janet Napolitano took the helm at the Winter Olympics in Sochi.
In 2012, then–first lady Michelle Obama led the delegation sent to the Summer Olympics in London.