Horror Writer Stephen King Thinks Mike Pence Is Too Creepy... Because of His Hair
Horror legend Stephen King has conjured up some of the most terrifying characters in fiction; yet even he finds Vice President Mike Pence a little too "creepy."
Commenting on why the vice president was among a small number of people he had blocked on Twitter (with President Donald Trump also on the list of people King does not follow), the writer described Pence as looking like a film villain.
"There was something about, too, about Mike Pence that's creepy," King said in an interview with The Late Show's Stephen Colbert.
"And I think it has something to do with the hair. The hair doesn't look like it has strands. It's just there. You know, it's kind of this soap opera. He's like the mean doctor on a soap opera, the one who sells drugs, you know, or has a prostitution ring from Bulgaria or something. He has that look. He has that look," he added.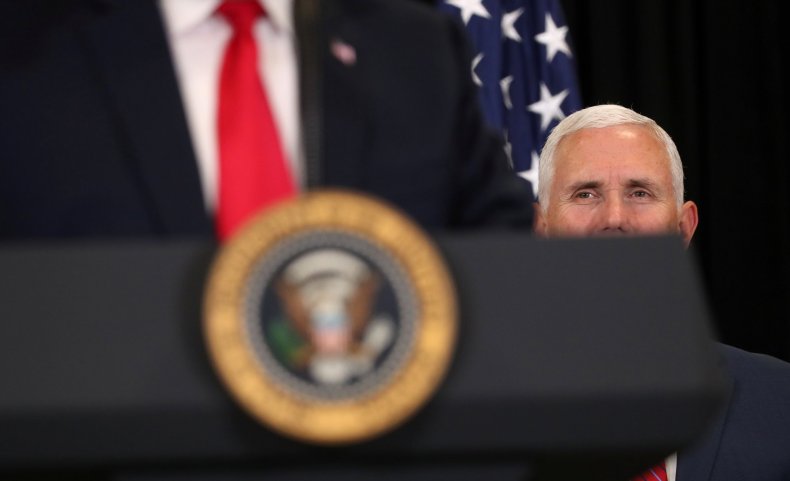 But it wasn't the vice-president's "creepy" demeanor that prompted King to hit the block button on the social media site—instead the writer says Pence tweeted so much he found it boring.
"So I blocked him," King said. "I blocked his ass!"
The pair were discussing the fact that King himself had been blocked by President Trump, in a move that has been deemed unconstitutional this week by a federal judge, NBC News reported.
"While we must recognize, and are sensitive to, the President's personal First Amendment rights, he cannot exercise those rights in a way that infringes the corresponding First Amendment rights of those who have criticized him," Judge Naomi Reice Buchwald wrote in her ruling.
But King seemed to find it laughable that the president had blocked him, over what he described as a comment he made about Trump, Mediaite reported.
"I might have said he had his head somewhere where… a certain yoga position would be necessary to get it there," he said in the interview, explaining he had blocked the president right back—and banned him from going to see It.