Mike Pence Is 'One of the Greatest Threats to Equality,' LGBT Rights Group Says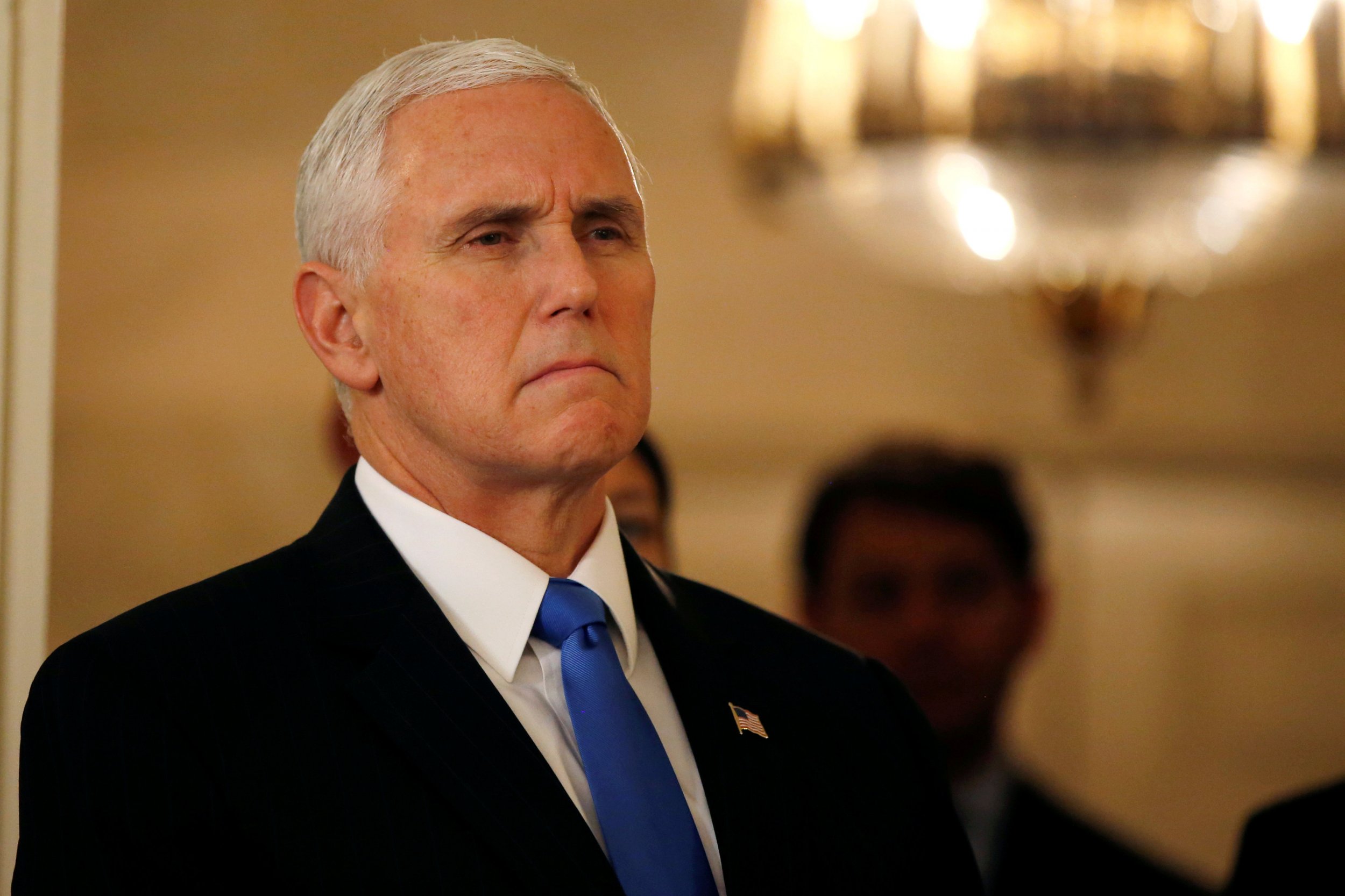 Vice President Mike Pence has come under fire from an LGBT rights group that has described him as "one of the greatest threats to equality" in a new campaign slamming the politician.
The Republican has a dim record on LGBT rights. He opposes equal marriage and signed a religious freedom bill during his tenure as governor of Indiana which was viewed by many as effectively permitting discrimination against LGBT people.
The Human Rights Campaign is focusing on "The Real Mike Pence," releasing a report on the vice president that includes his positions on LGBT issues, according to Politico, which saw a copy of the report ahead of its release on Thursday.
"Mike Pence has made a career out of attacking the rights and equal dignity of LGBTQ people, women and other marginalized communities," HRC President Chad Griffin said in a statement.
"Now as vice president, he poses one of the greatest threats to equality in the history of our movement. With the world distracted by Donald Trump's scandal-ridden White House, Mike Pence's nefarious agenda has been allowed to fly under the radar for too long," Griffin continued. "He has become not only the most powerful vice president in American history, but also the least scrutinized."
Pence, who is known for his conservative views on LGBT and abortion, among other things, is also suspected of being in favor of controversial "gay conversion therapy."
On his campaign website in 2000, Pence discussed the Ryan White CARE Act that provides funding for HIV patients, stating resources should be "directed toward those institutions which provide assistance to those seeking to change their sexual behavior" in a comment that has been widely interpreted as his supporting conversion therapy.
The vice president has recently denied this is the case, Pink News reported, stating he was suggesting funds be directed to groups promoting safe sex. But some LGBT groups remain skeptical.
The HRC's focus on Pence's attitudes toward LGBT people comes in the wake of several scandals surrounding President Donald Trump, including the possibility that he will not run in 2020 or will be forced from the White House before that point, Politico reported.
"This is just another politically-motivated attack on the VP by a left-wing organization closely aligned with the Democratic Party," Pence's Press Secretary Alyssa Farah told Politico of the campaign by HRC.
The New York Times reported on Wednesday there has been some speculation about the possibility that Pence could run 2020 on a ticket with the U.S. Ambassador to the United Nations Nikki Haley, although Haley has denied such an alliance.