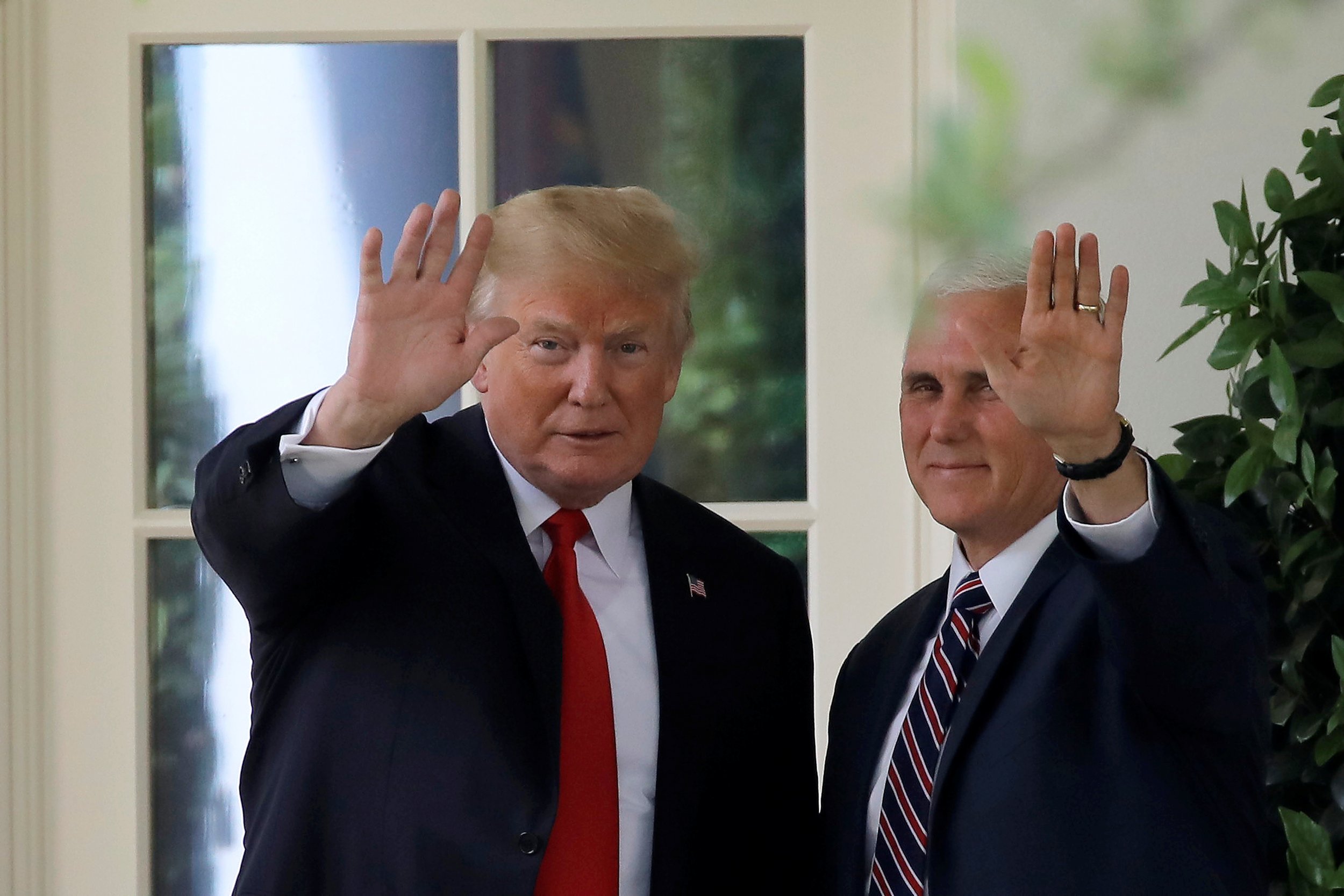 President Donald Trump has been preparing for the North Korea summit "his whole life," despite only officially entering politics in 2015, according to Vice President Mike Pence.
Hitting back at suggestions the president was not prepared for the summit following the off-again-on-again run-up to the meeting, and despite Trump himself suggesting he had not done a great deal of preparation, Pence on Saturday defended Trump.
"Now comes the historic summit between the President of the United States and Chairman Kim of North Korea," Pence said, addressing the crowd at the Faith and Freedom Coalition, Mediaite reported.
"As President Trump said this week, he approaches the summit with confidence. The truth is, he's been preparing for this his whole life. The president truly believes that Kim Jong Un, in the president's words, wants to do something great for his people…But rest assured, our president is going into the summit with his eyes wide open," he added.
The president is set to meet with North Korean leader Kim Jong Un in Singapore for the summit next week, with Trump commenting that the U.S. had a positive outlook on the meeting, describing his own presence there as a "mission of peace," CNN reported.
But at an Oval Office meeting with Japanese Prime Minister Shinzo Abe suggested his planning for the meeting had been limited.
"I think I'm very well prepared," Trump said at the Thursday meeting.
"I don't think I have to prepare very much. It's about attitude. I think I've been prepared for this summit for a long time, as has the other side," he added.
But Secretary of State Mike Pompeo said later that there had been greater preparation, The Independent reported, stating: "Over months and months, days and days, President Trump has been receiving briefings on this issue about the military aspects, commercial, economic aspects of it, the history of the relationship and in the past few months near daily briefings including today where we have been providing the president all of the information that he needs."