Mike Pence Continues to Misleadingly Suggest Thousands of Terrorists Come Across Southern Border
On national TV outlets Tuesday morning, Vice President Mike Pence continued to misleadingly suggest that thousands of terrorists come across the U.S.-Mexico border each year, despite statistical evidence to the contrary.
The misleading claims, made to ABC, CBS and NBC, have been repeatedly touted by President Donald Trump, Homeland Security Secretary Kirstjen Nielsen and White House press secretary Sarah Huckabee Sanders to justify the president's demand for a border wall along the entire U.S.-Mexico border.
The partial government shutdown has now dragged into its 18th day, making it tied for the second-longest shutdown in U.S. history, and is at an impasses over the president's demand for $5 billion in border wall funding and the Democrats' refusal to allocate such money in their spending bills.
"With regard to terrorists, we've seen more than 4,000 known or suspected terrorists attempt to come into our country through various means," Pence told NBC. "But on the southern border last year alone, 3,000 special-interest aliens were apprehended trying to come into our country."
He also said that known or suspected terrorists and special-interest aliens were "two different categories and they often get conflated."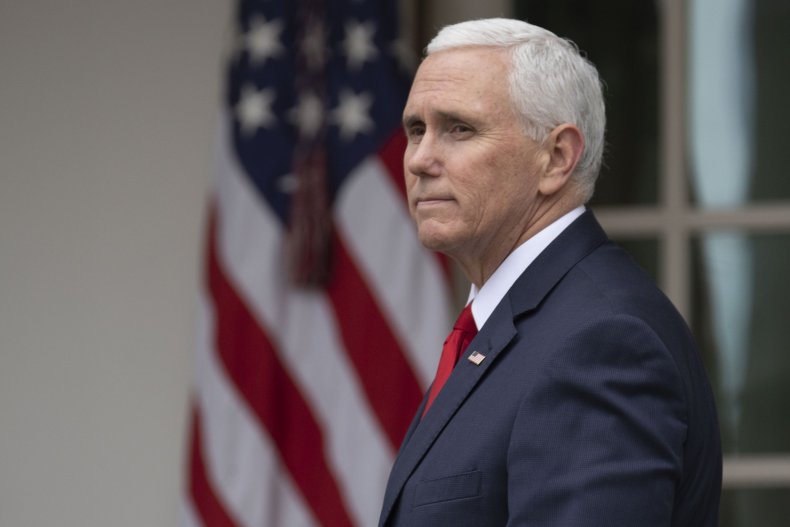 U.S. Customs and Border Patrol data provided to Congress in May 2018 and obtained by NBC News refutes the administration's claims that thousands of potential terrorists are crossing the U.S.-Mexico border.
CBP's data showed the agency encountered only six known or suspected terrorists in the Terrorist Screening Database who had tried to cross the southern border in the first half of fiscal year 2018. The vast majority attempt to enter the country through airports.
From October 1, 2017, to March 31, 2018, 41 people on the list were stopped at the southern border. But 35 of those 41 were U.S. citizens or legal permanent residents, according to the data obtained by NBC.
Along the northern border with Canada, 91 people on the list were stopped by CBP officers, or nearly seven times the number of people stopped along the southern border with Mexico. Of the 91 people, 41 were not U.S. citizens or lawful permanent residents.
Those listed in the Terrorist Screening Database have not been charged with a crime. Instead, they appear because of travel, family ties or for other reasons, including having the same name as a known or suspected terrorist.
Alan Bersin, Department of Homeland Security's former assistant secretary for policy and international affairs, testified to Congress in 2016 that many "special-interest aliens" were citizens of several Asian, Middle Eastern, and African countries who "migrate for economic reasons or because they are fleeing persecution in their home countries." However, the group "may include migrants who are affiliated with foreign terrorist organizations, intelligence agencies and organized criminal syndicates."
A State Department report published in September providing information about 2017 also discredits the recent claims made by senior administration officials, stating there was "no credible evidence indicating that international terrorist groups had established bases in Mexico, worked with Mexican drug cartels or sent operatives through Mexico into the United States."
In addition, the September report said the "U.S. southern border remains vulnerable to potential terrorist transit, although terrorist groups likely seek other means of trying to enter the United States."
Both Trump and Nielsen made false or misleading claims about the southern border as justification for the border wall on Friday during a press briefing at the White House Rose Garden.
"We have terrorists coming through the southern border because they find that's probably the easiest place to come through," Trump said falsely, according to the CBP data. "They drive right in and they make a left."
Nielsen said the "CBP has stopped over 3,000, what we call 'special-interest aliens,' trying to come into the country on the southern border. Those are aliens who the intel community has identified are of concern," she added, misleadingly making it appear as though they were automatically deemed a national security threat.
Speaking with Fox News Sunday over the weekend, Sanders also falsely suggested the 4,000 figure was because of illegal entry at the southern border.
"We know that roughly, nearly 4,000 known or suspected terrorists come into our country illegally, and we know that our most vulnerable point of entry is at our southern border," she said.
Pressed by Fox's Chris Wallace about the fact that most of the those people were stopped at airports, Sanders doubled down.
"Not always, certainly a large number. Its by air, land and sea," Sanders said. "The most vulnerable point of entry that we have in this country is the southern border. They're coming in a number of ways."
Update (1/8/2018 1:15 p.m. ET): This article and headline has been updated to better reflect that Mike Pence's claims about the terrorists entering the United States were "misleading," rather than "false."