Mike Pence is a 'Fanatic' Who Believes 'People Like Me Just Get Up and Decide to be Gay,' 2020 Hopeful Says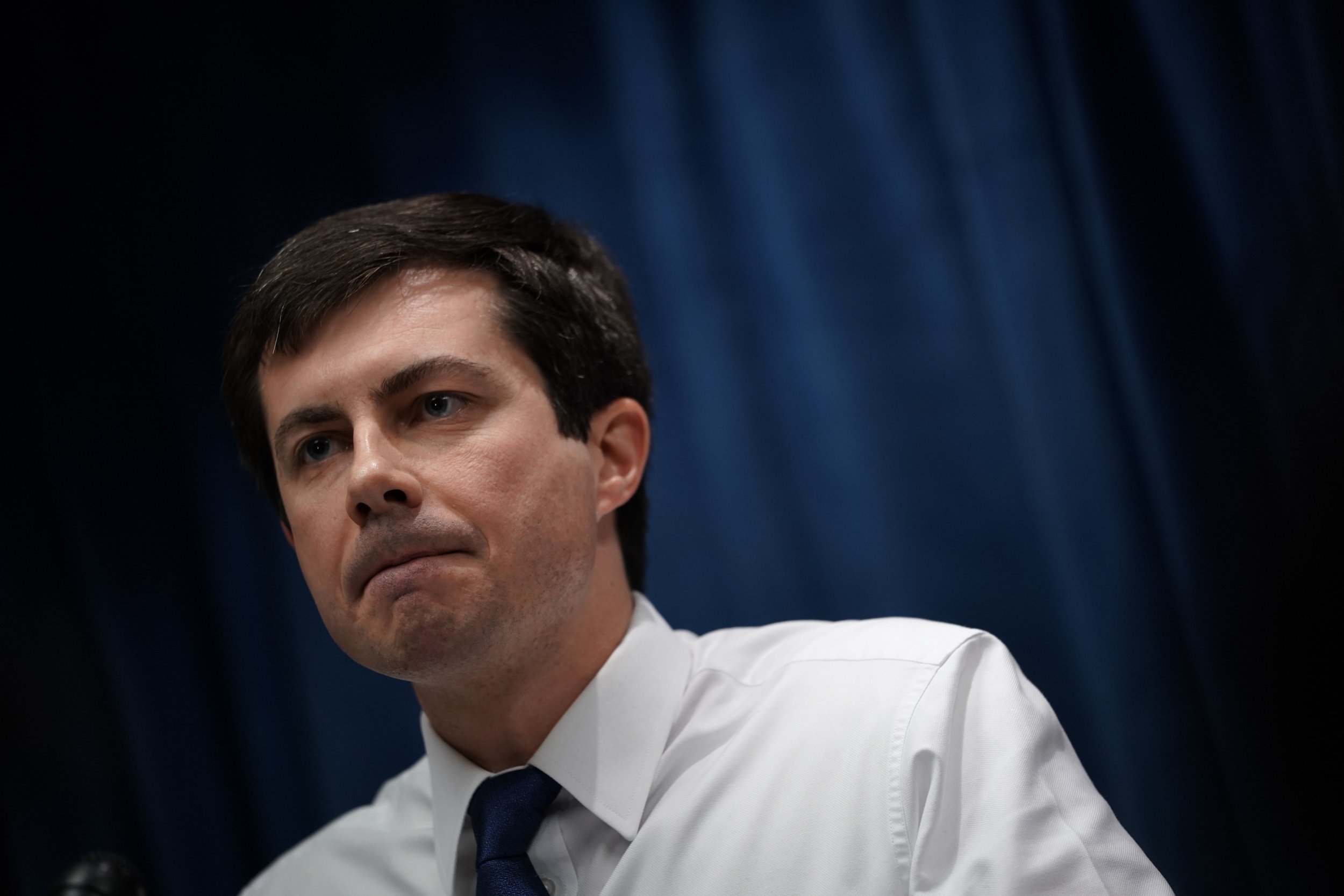 South Bend, Indiana, Mayor Pete Buttigieg—a 2020 Democratic presidential hopeful—is a high-profile Indiana politician. So is Vice President Mike Pence. But they might not have much more in common, especially on the subject of homosexuality.
In an interview on CNN on Thursday Buttigieg was not exactly complimentary of Pence, suggesting he had embarrassed the state of Indiana.
"You've called him a fanatic. What do you mean?" CNN's John Berman asked.
"I mean that he genuinely believes things that most of us would consider really far out. He's written that he thinks that cigarettes don't kill," Buttigieg replied. "He seems to believe people like me just get up and decide to be gay. His world view on that is way out of step with the American mainstream.
"And we saw that in Indiana when he really embarrassed our state with policies that both Democrats and Republicans—not just the political world but [also] the business community—stepped up and said 'Hey you're making us look like a backwards place at just the moment when we're trying to advance," he continued. "And, unfortunately, he now has a national stage for some of those fanatical social ideas."
The potential 2020 candidate had previously told CNN this week that while Pence has been polite personally, his politics were fringe and damaging.
"My personal interactions with him have always been very civil and very decent, but it's also simply true that politically he's a fanatic and he damaged our city and our state through choices that his social extremism led him to make," he said.
Buttigieg, who is just 37 years old, gained national prominence by helping spark an economic revitalization of South Bend. He announced he was exploring a run for president in late January and is considered by most to be a longshot.
"We're not stupid, we understand that this is an underdog project," he told New York magazine in a piece published on Thursday.
In that interview he talked about the two years that Pence has served as vice president.
"His existence in this White House is, like, totally surprising, and yet it's politically obvious," he told New York magazine. "It's obvious why he and this president needed each other. As some of the recent exposés have suggested, the one thing they didn't account for in forming that alliance was the idea that they would win."