Mike Pence Wants Sanctions to Change Russia's 'Behavior' As Putin Orders Expulsion Of Hundreds of U.S. Diplomatic Staff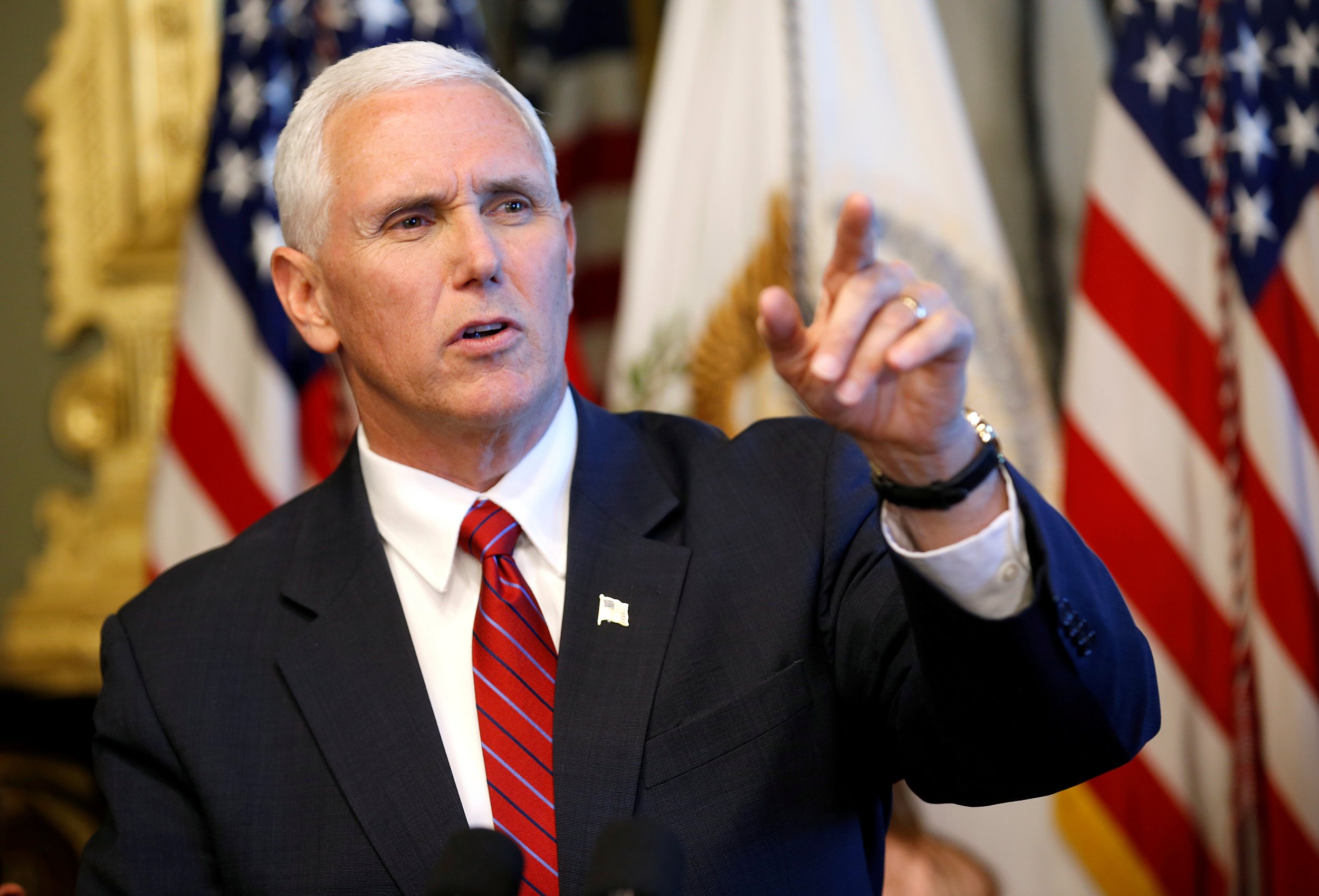 Vice President Mike Pence said he hopes the decision to place sanctions on Russia will prompt "different behavior" from Moscow, as President Vladimir Putin announced the U.S. would have to cut 755 diplomatic staff from Russia.
After the White House on Friday confirmed the sanctions on Russia, Putin responded by announcing the cuts, but Pence appears optimistic about the future relationship between the two countries.
Speaking from his European tour on Sunday, Pence said he hoped the sanctions would prompt Moscow to reconsider its position on a number of issues, including North Korea.
"The President and I remain very hopeful that we'll see different behavior by the Russian government, with regard to Ukraine, with regard to supporting rogue regimes in Iran and North Korea," Pence said in comments reported by Fox News.
"We continue to believe that if Russia will change its behavior, our relationship can change for the good and improve for the interests in both of our countries and the interest of peace and stability in this region and around the world," he said.
Pence also took the opportunity to stress that President Trump does accept the intelligence community's conclusion that Russia attempted to "meddle" in the U.S. election, despite the president previously making contradictory statements on the topic.
"The President has confirmed repeatedly that we believe Russia did meddle in U.S. elections," Pence told Fox News.
"I think he has also said it could have been other actors as well. But he's confirmed his belief and our intelligence that Russia was involved in meddling in US elections and it's part of what inspired the bipartisan action in the Congress to codify the sanctions that our administration has been implementing against Russia and will continue to advance that," he added.
But any U.S. hopes that sanctions would prompt any cooperation from Moscow appear to have been dashed after Putin announced the U.S. would lose diplomatic staff in Russia, and warned about further retaliation over the sanctions.
"We were waiting for quite a long time that maybe something would change for the better, were holding out hope that the situation would change somehow. But it appears that even if it changes someday it will not change soon," Putin said in comments carried by Russian state media.