Mike Pence Could Be the Next President and He Was Handpicked by Paul Manafort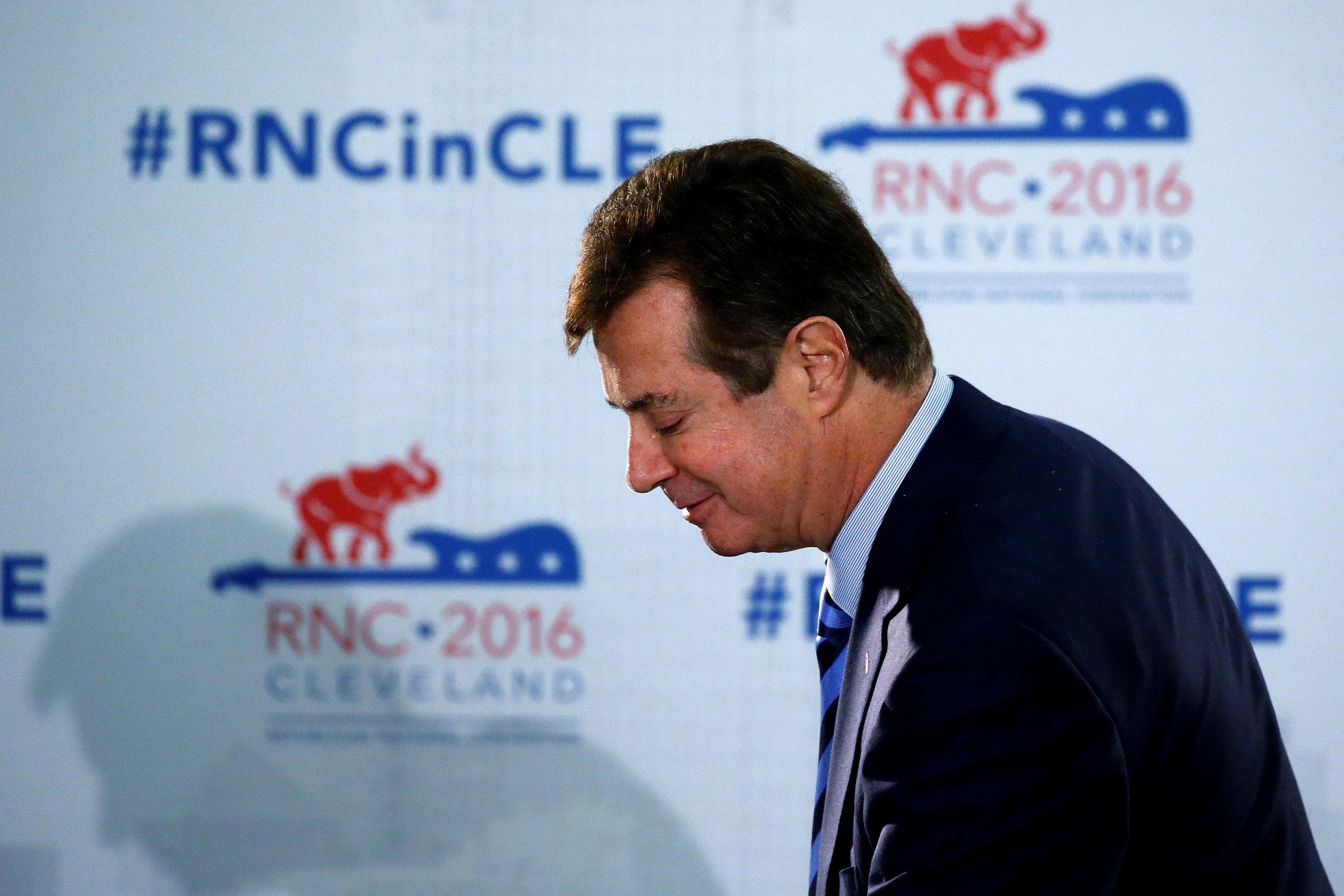 The man who helped put Mike Pence a heartbeat away from the presidency is now facing federal charges.
Paul Manafort, who was hit Monday with 12 counts tied to alleged financial schemes, pushed for Pence to become Trump's running mate and even managed to talk Trump out of his doubts. As the Trump administration now works to distance itself from Manafort, his Pence pick stands among the best evidence of his impact as Trump's short-lived campaign manager.
Before Trump formally announced Pence as his vice presidential candidate, it was Manafort who made sure it happened, The New York Times reported last year.
Trump had hesitated to settle on Pence, who was governor of Indiana. Trump was fielding last-ditch appeals from New Jersey Governor Chris Christie and publicly said he had not made a "final, final decision" until advisers like Manafort reminded him of the importance of uniting the GOP around conservative Christian values.
CBS News reported that Pence was Manafort's "first choice" and that Manafort even lied about mechanical problems on Trump's plane to make the soon-to-be GOP nominee stay an extra day in Indiana to get to know Pence. In a phone call, Manafort assured Trump that Pence was the right choice and made a case that won over the real estate tycoon.
Manafort would later downplay his behind-the-scenes choice, telling the Times that Trump never seriously doubted Pence.
The decision came during the three months Manafort served as Trump's campaign manager, after advising him earlier in the year. Just a month after the Pence pick, Manafort was out, with reports about his foreign finances and government lobbying creating a cloud around the campaign.
On Monday, Manafort surrendered to the FBI on charges that included conspiracy against the United States, after Mueller named him and his associate Rick Gates in the first indictment from the probe into the Trump campaign's suspected Russia ties.
With reports emerging through 2017 about Manafort becoming a Mueller target, the White House started emphasizing that Manafort spent "just under five months" working for Trump. Press secretary Sarah Sanders further downplayed his role in the campaign on the day he was indicted.
The backpedaling began in March after it emerged that Manafort signed a multimillion-dollar contract in 2006 with a close associate of Vladimir Putin. Trump's team now claims that Manafort merely oversaw delegate operations and that Trump was not aware of Manafort's work for other governments, including Russia.
Related: Trump watched Fox News as his world burned with Paul Manafort indictment
Sean Spicer, the former White House press secretary, described Manafort as someone "who played a very limited role for a very limited amount of time." In August, Trump downplayed the FBI's raid Manafort's house, saying it was a "pretty tough" way to wake someone up. He has not publicly defended Manafort since that press conference.
"I've always found Paul Manafort to be a very decent man," Trump said at the time. "He's like a lot of other people, probably makes consultant fees from all over the place. Who knows? I don't know."
More recently, Trump and his staff have tried deflecting attention toward Hillary Clinton and the Democrats, whom Trump blames for an explosive dossier sourced from Fusion GPS, an intelligence company. It alleged that Russia supported Trump for at least five years and that there had been contact between Russian officials and members of Trump's campaign.
Trump tweeted Monday morning: "Sorry, but this is years ago, before Paul Manafort was part of the Trump campaign. But why aren't Crooked Hillary & the Dems the focus?????... Also, there is NO COLLUSION!"
The Mueller indictment covers a period "between at least 2006 and 2015," according to the full text of the document, and alleges that Manafort and Gates acted as unregistered agents for Ukraine.
A separate guilty plea from George Papadopoulos, a former foreign policy adviser to the Trump campaign, means collusion efforts have been confirmed by at least one member of the campaign.