Mike Pence is Willing to Take a Lie Detector Test to Prove He is Not the NYT Op-Ed Author
Vice President Mike Pence said in a Fox News interview broadcast Sunday that he is willing to take a lie-detector test to prove that he is not the author of an op-ed published in the New York Times describing chaos in the White House.
In the interview with Fox News Sunday's Chris Wallace, Pence sharply criticised the administration official who penned the anonymously published article which has caused a political firestorm in Washington.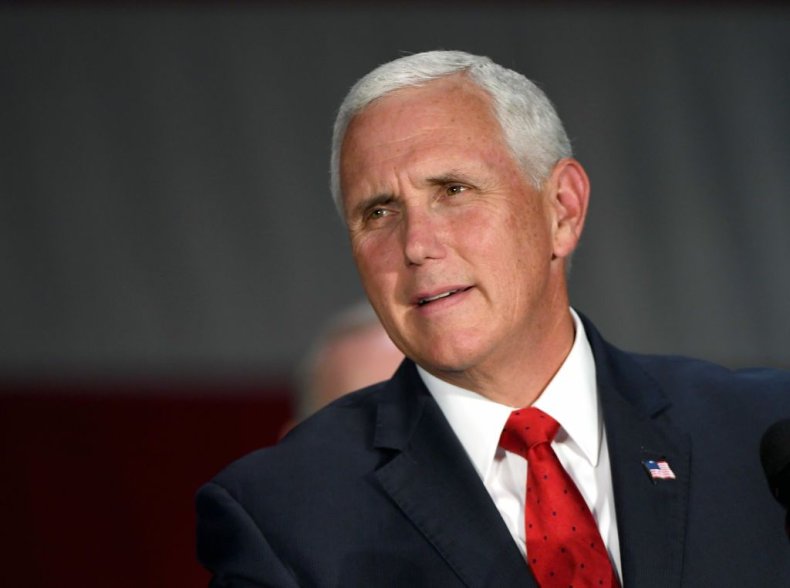 He said he would happily take a polygraph test to settle doubts over his involvement.
"I would agree to take it in a heartbeat and would submit to any review the administration wanted to do," Pence said.
The author of the article says that top administration officials are engaged in a behind-the scenes-struggle struggle to limit the damage of President Donald Trump's impetuousness.
Pence described the author as "un-American."
"If they are that senior administration official -- that they're violating an oath, not to the president, but to the Constitution," Pence said.
"To have someone who literally celebrates coming in every day to frustrate the agenda that the president and I were elected to advance -- it really is an assault on our democracy. And it should be universally condemned."
In the clamour to identify the author of the article, speculation has surrounded Pence, with some pointing to the author's use of the word "lodestar," a term employed by the vice president in public addresses.
Asked by Wallace whether he believed there was an attempt to frame him, Pence responded, "I wouldn't know," and added that the furore was an attempt to "distract attention from this booming economy and from the president's record of success."
Dozens of administration officials and Pence had last week released statements last week condemning the op-ed, and denying responsibility.
In the interview, Pence also criticised former President Barack Obama for recent speeches in which he has lambasted Trump, describing his return to politics as "very disappointing."
"It was very disappointing to see President Obama break with the tradition of former presidents, and become so political, and roll out the same tired arguments that he and liberals have made over the last eight years," Pence said, and went on to laud Trump's handling of the economy.