Mike Pence Won't Be Meeting Any Christians on His Trip to Save Christianity in the Middle East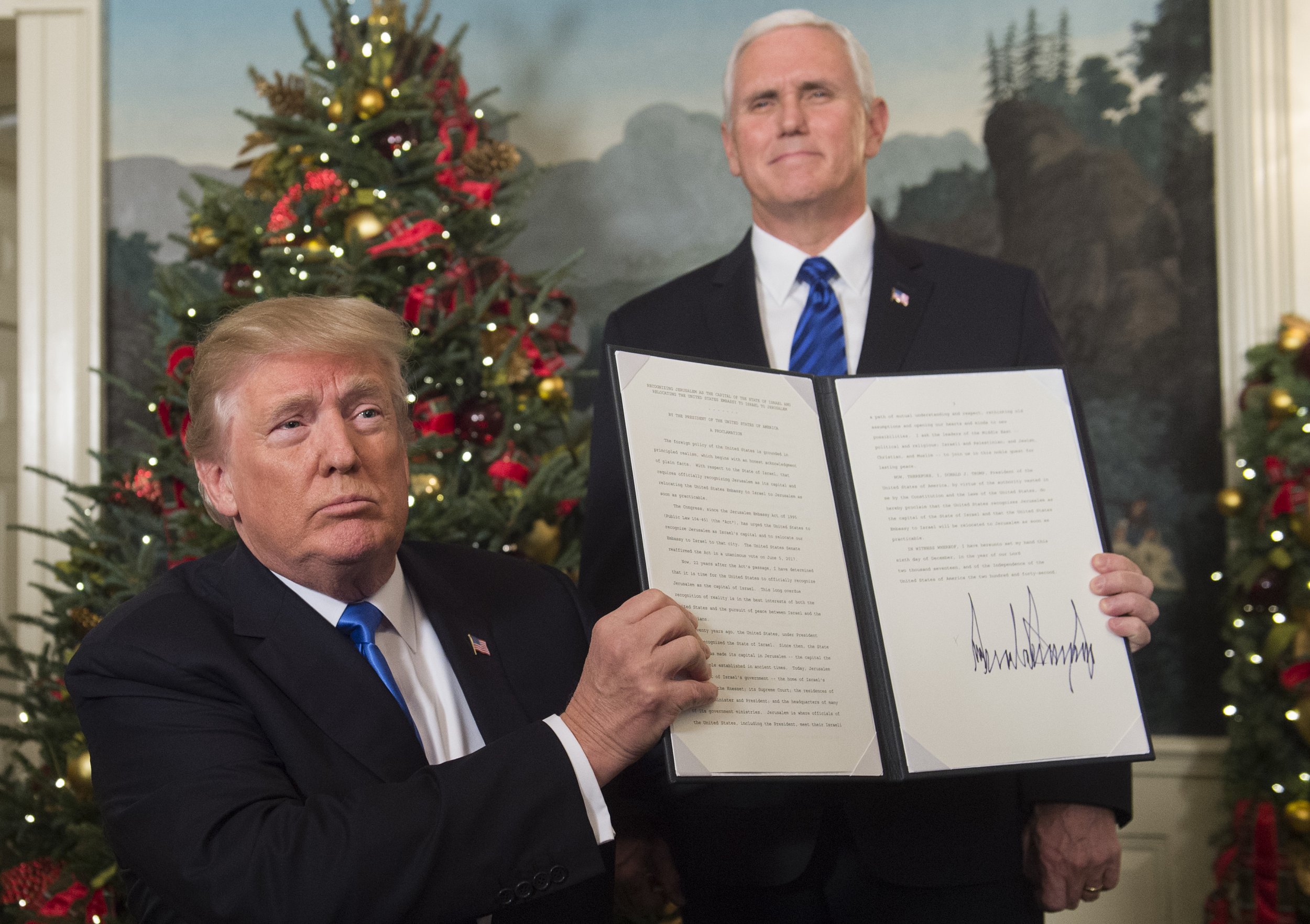 In October, Vice President Mike Pence, a forthright Evangelical Christian, expressed his intention to show solidarity with the Middle East's persecuted Christians before Christmas.
But in the wake of President Donald Trump's decision to move the U.S. Embassy to Jerusalem and a backlash from the region's leaders, including many Christians, Pence won't be visiting any churches or meeting any Christian leaders.
Related: Mike Pence Won't Be Welcome at the Jerusalem Church Built on Site of Jesus' Crucifixion
Speaking in Washington in October, Pence said the president had charged him with a mission to the Middle East to bring an end to the persecution of Christians there.
"One of the messages that I will bring on the president's behalf to leaders across the region is that now is the time to bring an end to the persecution of Christians and all religious minorities," Pence said at the time.
The vice president has attracted such a negative response to the embassy move, which was announced December 6, that Israel's Haaretz newspaper reported that Pence would no longer be meeting with Christian leadership of any kind while in Israel or Egypt.
On December 9, the leader of Egypt's Coptic Christian faith, the largest Christian group in the Middle East, refused to meet Pence. Pope Tawadros II said Pence's arrival would come "at an unsuitable time and without consideration for the feelings of millions of people."
Following the cancellation of the visit to the center of Egypt's Christian faith, the vice president's press secretary, Alyssa Farah, has dropped any mention of faith outreach, referring only to meetings with Israel's Prime Minister Benjamin Netanyahu and Egyptian President Abdel Fattah el-Sisi.
Pence's scheduled trip to the West Bank city of Bethlehem and the birthplace of Jesus has reportedly been called off. The vice president was given a rebuke by the custodian of the Church of the Holy Sepulchre in Jerusalem, where Jesus is believed to have died, who said Pence would not be welcomed if he visited.
The vice president will visit Jerusalem's Western Wall, one of Judaism's holiest sites but also a deeply contentious one. It lies in Jerusalem's Old City, which was captured with the rest of East Jerusalem by Israeli forces during the Six-Day War in 1967. The annexation of the city has not been recognized by the international community, but the visit by the vice president will be the first since Trump announced that the U.S. would recognize Jerusalem as the capital of Israel.
The vice president's office did not respond to Newsweek's requests for comments on Pence's upcoming trip to the Middle East before publication.