Former Vice President Mike Pence launched an advocacy organization on Wednesday that said its goal is to "promote the pro-freedom policies" in place during former President Donald Trump's administration and protect those policies from individuals on the left whom the organization suggested might threaten their existence.
In a news release announcing the launch of the organization, called Advancing American Freedom, Pence said Americans enjoyed "unprecedented prosperity" during Trump's years in office but said the policies put in place to make that prosperity possible are now "under attack" by President Joe Biden's administration and those on the "radical Left."
The organization listed several well-known conservative voices—including former House Speaker Newt Gingrich and former Trump advisers Kellyanne Conway and Larry Kudlow—as members of its advisory board.
An aide to the former vice president told the Associated Press the organization is likely to begin its work by focusing on the recent increase in unaccompanied migrant children crossing the U.S.-Mexico border. Biden's administration has received criticism in recent weeks regarding the migrants who have sought entry to the U.S. in increasing numbers since the Democrat took office.
Newsweek reached out to Advancing American Freedom for comment and will update this article with any response.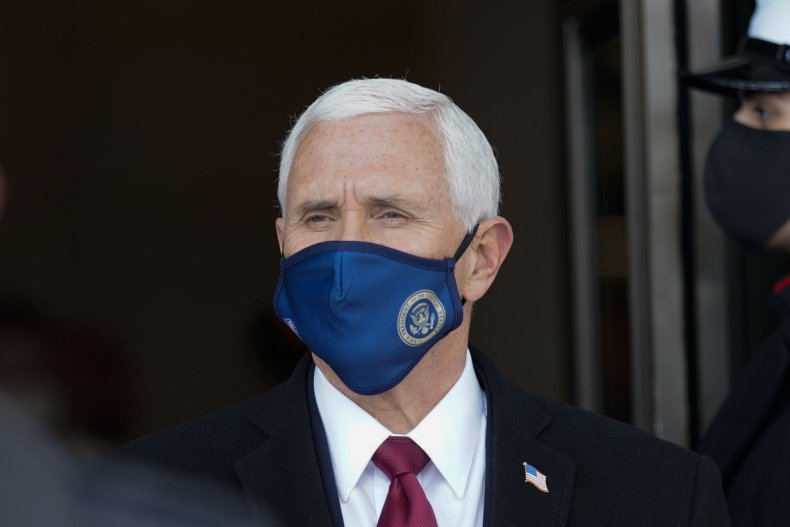 For more reporting on this story from the Associated Press, see below.
A Pence aide said the group, which is widely seen a part of the groundwork for a potential 2024 run, will focus on a broad range of issues, from school choice to energy independence to foreign affairs. It will likely target its initial efforts, including direct mail and media appearances, on the influx of unaccompanied migrant children arriving at the U.S.-Mexico border and the Biden administration's proposed corporate tax increases.
At the same time, Pence is expected to ramp up his public schedule, beginning with his first public speech in South Carolina this month.
Pence's status as a potential Trump heir was thrown into question when he refused to go along with Trump's unconstitutional efforts to overturn the results of the 2020 election in Congress. Trump continues to flirt with running again himself and will speak this weekend in Florida, where members of the Republican National Committee will be meeting.
Other groups dedicated to promoting Trump's agenda have also launched or are in the works.
Russell Vought, who led Trump's Office of Management and Budget, recently created the Center for American Restoration, a think tank dedicated to advancing the former administration's agenda. Former Housing and Urban Development Secretary Ben Carson has his own American Cornerstone Institute. And Kudlow is teaming with Trump's former domestic policy adviser, Brooke Rollins, on their own nonprofit, Politico reported.