'Mike Pence' Becomes Trending Topic After Pete Buttigieg's Speech on LGBTQ Acceptance
Pete Buttigieg called out the society's "Mike Pences" for being unable to accept his sexual orientation.
Buttigieg is an openly-gay mayor of South Bend, Indiana, and a potential Democratic candidate for the 2020 election. The 37-year-old presidential hopeful appeared at the LGBTQ Victory Fund on Sunday to speak about how he struggled with his sexuality.
"It's hard to face the truth that there were times in my life when, if you had shown me exactly what it was inside me that made me gay, I would have cut it out with a knife," said Buttigieg. "If you had offered me a pill to make me straight, I would've swallowed it before you had time to give me a sip of water."
Buttigieg then slammed the vice president and others who have vocalized their opposition to the LGBTQIA community by pushing this "message that puts you at war not only with yourself but with your maker." Buttigieg claimed his marriage with husband Chasten Buttigieg has allowed him to draw closer to God.
"That's the thing that I wish the Mike Pences of the world would understand," he continued. "That if you have a problem with who I am, your problem is not with me. Your quarrel, sir, is with my creator."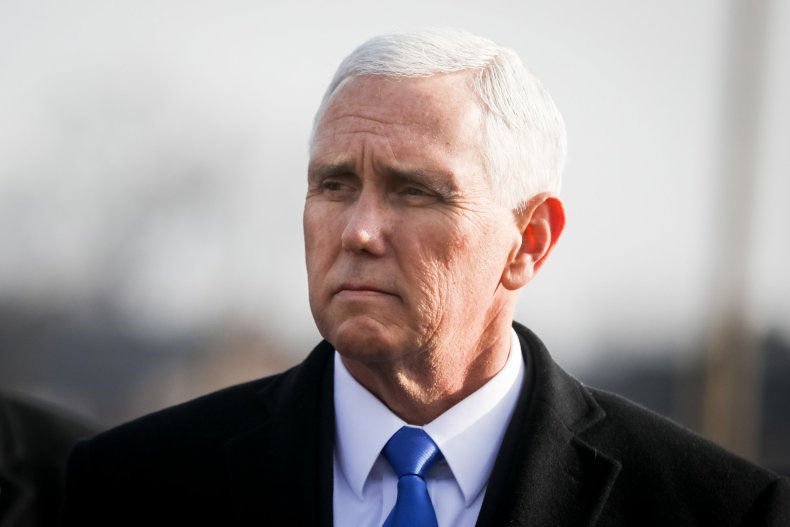 "Mike Pence" became a trending topic on Twitter following Buttigieg's speech. While many users shared their initial reaction for trying to determine why Pence's name was spelled incorrectly in Twitter trends, several others used the "Mike Pences" trend to spark memes identifying the "Pences" within society.
There was a meme that showed sheep with MAGA hats uttering hateful language in thought bubbles and another showed controversial shirts worn by President Donald Trump supporters—deemed as "Mike Pences"—at a rally. One person called out the Pences of the world's opposition by arguing how they "hide behind religion bc they are straight up bigots, racists, homophobes, xenophobes." Another user suggested the "Pences" phrase was good because it "places the VP square in the group of dismissible bigots."
There were some who came to Pence's defense. One woman tweeted about how "we Mike Pences of the world don't care about your sexuality" and how their "sin" is "between you and God." Another user noted Buttigieg's speech was "eloquent," but claimed the mayor's sentiment was "arrogant and dangerous."
Pence, 59, boasts a history of discrimination toward the LGBTQ community. He voted in 2007 against the "Employment Non-Discrimination Act" law, which aimed to ban discriminatory behavior toward LGBTQ people within the workplace.
When Pence was in Congress debating against marriage equality in 2006, he said in a speech that gay marriage would negatively impact society. According to Time, he cited a Harvard researcher while arguing that "societal collapse was always brought about following an advent of the deterioration of marriage and family."