Mike Pence's Ex-Comms Director Charged With Lying To Flint Water Crisis Investigators
Jarrod Agen, a former Deputy Assistant to President Donald Trump and Director of Communications for Vice President Mike Pence, was arraigned on Thursday after a grand jury indicted him for allegedly lying to investigators examining the ongoing water crisis in Flint, Michigan.
Agen faces one felony count of perjury for allegedly lying "during an investigative subpoena investigation" and "giving false statements under oath," Michigan Solicitor General Fadwa Hammoud said in a Thursday morning press conference.
Agen's arraignment and indictment are part of efforts by the state's Democratic Attorney General Dana Nessel to indict the state's former Republican Governor Rick Snyder, its former Michigan Health and Human Services Director Nick Lyon and eight other former officials who now face charges of willful neglect of duty and involuntary manslaughter due to their oversight of the environmental and health disaster.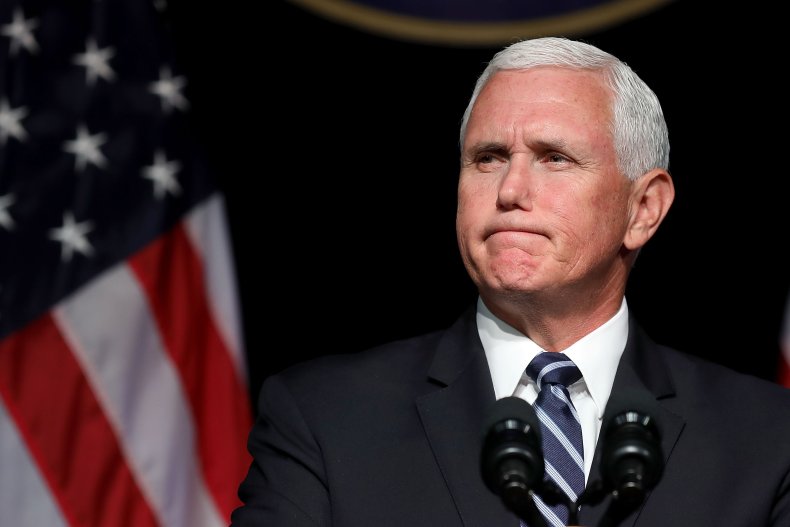 Before working for the Trump administration from 2017 to 2019, Agen served as director of press logistics for the 2004 Republican National Convention and then worked as deputy press secretary and associate director of strategic communications for the U.S. Department of Homeland Security under Republican President George W. Bush from 2005 to 2007.
Agen then became regional communications director for former New York mayor turned personal Trump attorney Rudy Giuliani and eventually served as director of communications and chief of staff for Michigan Governor Rick Snyder from 2014 to 2017. Currently, Agen works as a spokesperson and vice president of global media and digital communications for the military weapons manufacturer Lockheed Martin.
While a plea of not guilty has been entered for Agen, he potentially faces 15 years in prison if he's found guilty of perjury.
Flint's water crisis began in 2014 when city officials decided to use the less costly Flint River for the city's water supply instead of purchasing water services from the Detroit Water and Sewerage Department. The river water wasn't properly treated, however, and residents soon began complaining about its strange smell and yellowish and brown color.
It turned out that the improperly treated water absorbed lead from Flint's old pipe system, effectively poisoning the water for the 101,000 residents of the largely impoverished, predominantly Black city. A total of 12 people eventually died and over 80 became sick during an outbreak of Legionnaires' disease early into the crisis.
United Way, a charity organization that helped distribute bottled water during the crisis, estimates that somewhere between 6,000 and 12,000 children were exposed to lead poisoning as a result of the mismanagement. According to the U.S. Centers for Disease Control and Prevention lead poisoning in children "can cause learning disabilities, behavioral problems, and, at very high levels, seizures, coma and even death."
Last year, Michigan reached a $600 million settlement, establishing a court-monitored compensation fund for victims. But even today, lead levels remain high in some of the city's waters.
The only person to have been convicted for the crisis has been Corinne Miller, the state's former director of disease control. In 2016, she pleaded no contest to a misdemeanor charge of willful neglect of duty. She was sentenced to a year of probation, 300 hours of community service and a $1,200 fine.
Newsweek contacted Agen for comment.