Mike Pence's Favorite Trump-Loving Democrat Has Backed Republicans for Decades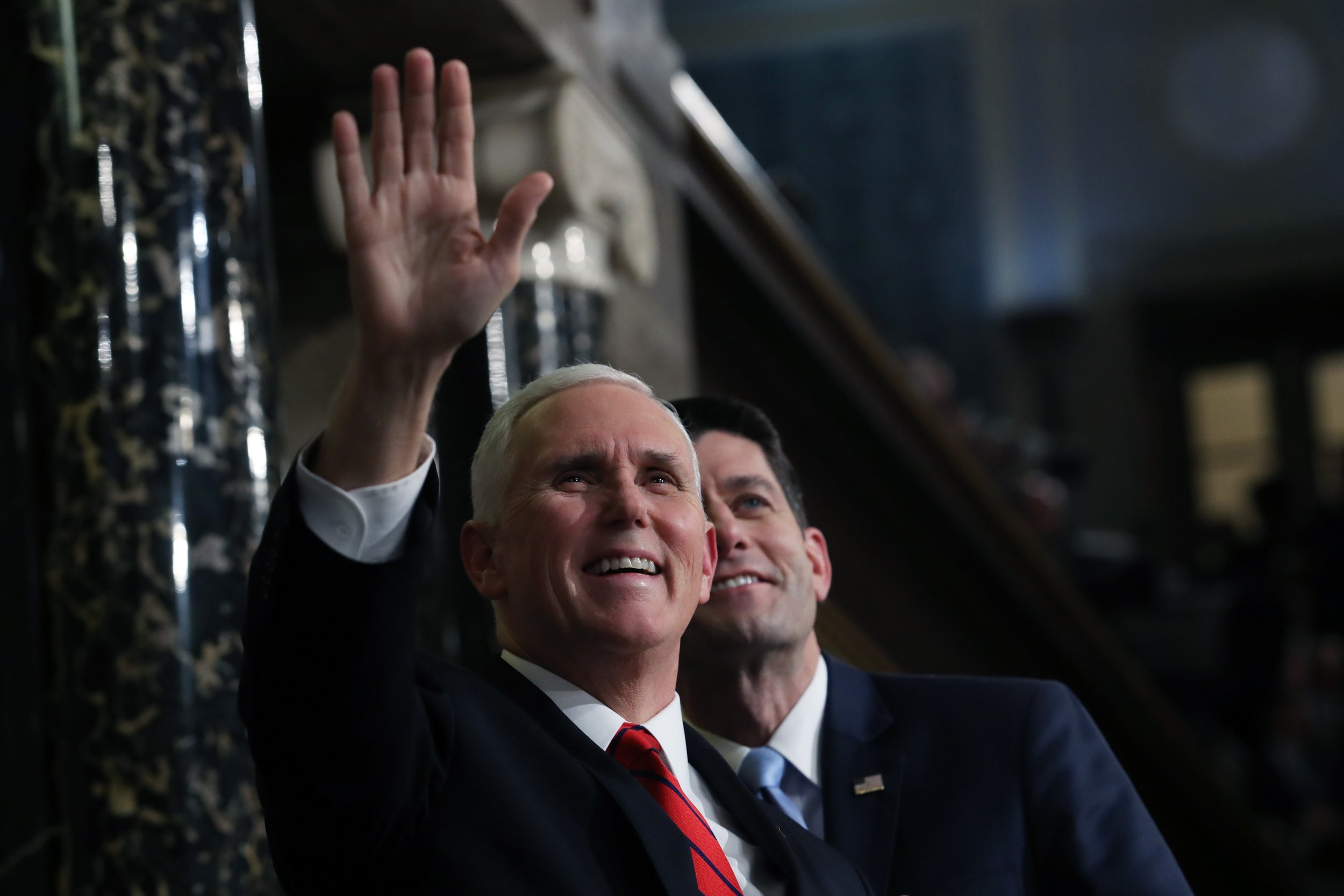 Vice President Mike Pence wants to believe his boss is pushing Democrats to the other side of the aisle—but he may be exaggerating just how strong the Trump effect is for some Democrats, who have long abandoned their loyalty to party.
In an interview with Politico, Pence waxed poetic about a West Virginia man who told C-SPAN that, despite being a lifelong Democrat, he agreed with everything President Donald Trump said in his State of the Union address.
"I went home and turned on C-SPAN because I like the call-in thing," Pence, who's traveling in West Virginia this week, told the outlet. "And the first person that called … said, 'I just called on the Democrat line to say that I agree 100% with everything President Trump said tonight.' And it just warmed my heart.'"
But Pence's heart-warming West Virginia Democrat is a Democrat in name only. In an exclusive interview, Danny Pettit, 69, told Newsweek he hasn't voted for a Democratic presidential candidate since Bill Clinton.
"I'm now so ashamed of the Democratic Party," Pettit, a disabled veteran, said Thursday morning. "The Democratic Party used to be for the working people. But they took a 180-degree turn somewhere down the line."
Pettit voted for Trump in 2016.
"I can't wait for the next seven years," he added.
Pettit, now retired, lives in Orgas, West Virginia, where he worked as a coal miner for 42 years. He said he saw coal mines close during Obama's presidency, and reopen under Trump's. Trump claims he's already brought back 45,000 mining jobs; in fact, he's only created 1,200 since taking office, just 100 more than Obama did between August and December 2016.
Still, Pettit and his wife, Violet, have become loyal to the party they believe serves them best as a working class family: the GOP. Despite being raised Democrat—right in Orgas, where she's lived all her life—Violet said she's "embarrassed" by the party and its leaders.
"They just sat at the State of the Union with a pout on their face on national television," Violet said. "How does that look to people watching? It's disgusting to see them act like that."
They've kept their party registration for local elections, the couple said, but even West Virginia's conservative Democratic Senator Joe Manchin was "too liberal" for them.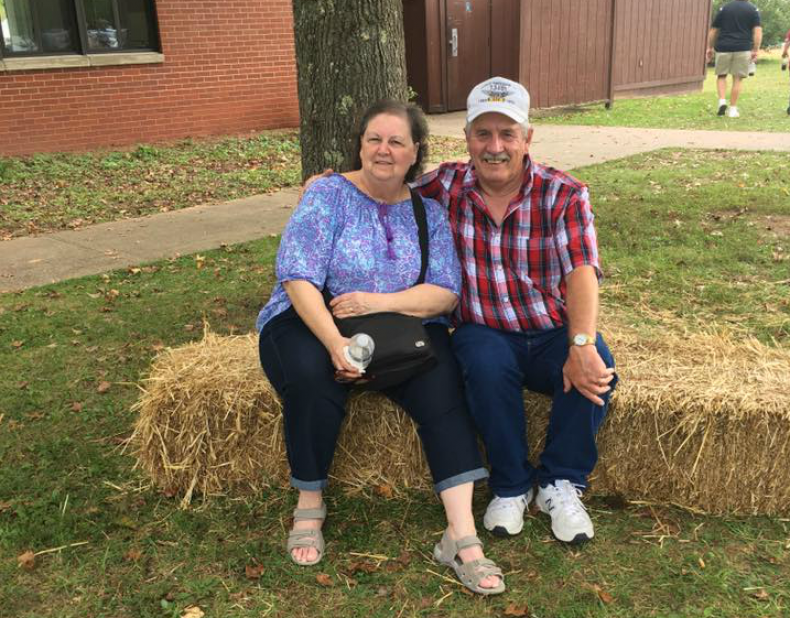 Pence and Trump are counting on voters like the Pettits to make a difference in 2018, when Manchin and other Democratic incumbents are running for re-election in states that Trump won. In his sitdown with Politico, Pence said they plan on focusing their attention on Trump strongholds like West Virginia.
"As we travel around the country, whether it be a political event or an official event we're going to make sure ... the American people know that the agenda that we're advancing is a result of partners on Capitol Hill and we're going to thank the people that are helping us, and we're going to make sure people know ... what the other side looks like," Pence said.
The president and vice president's plans to rally voters in these states arrive as the GOP's chance of holding onto its majorities in the House and Senate begins to appear less certain. A number of Republican representatives have recently announced that they won't be running in 2018, putting Democrats in a good position to flip their seats. And Senate candidates like Joe Arpaio mean Republicans could have a hard time winning in what should be reliably red states.
There are other harbingers of doom for Republicans, too. A December Gallup survey found the GOP saw a five percentage-point drop in Americans who identify with the party since the 2016 election. Fourty-four percent of those polled identified as Democrats or Democrat-leaning Independents, as compared to 37 percent who identified as Republicans. Trump may even be losing with the constituencies that helped him win in 2016, like white women, who, in a CNN/SSRS poll, said they'd rather vote for any of three hypothetical Democratic candidates over Trump.
And Democrats like the Pettits, who support Trump, have effectively been Republican voters in national elections for decades. On Friday, they will make it official.
Violet said she and her husband—as well as her sister and brother-in-law, who live just two houses down in Orgas—are going to their local courthouse to register Republican.
"If the roads aren't bad—we're expecting snow—we're going to make the 45-minute trip to Madison and change our party affiliation," Violet said. "I'm sad about it. Tradition means a lot to me, and change doesn't come easy to Danny. But after the State of the Union, there's no doubt I'm switching."