Mike Pence's Private Email Account is Costing Indiana $100,000 in Lawyers' Fees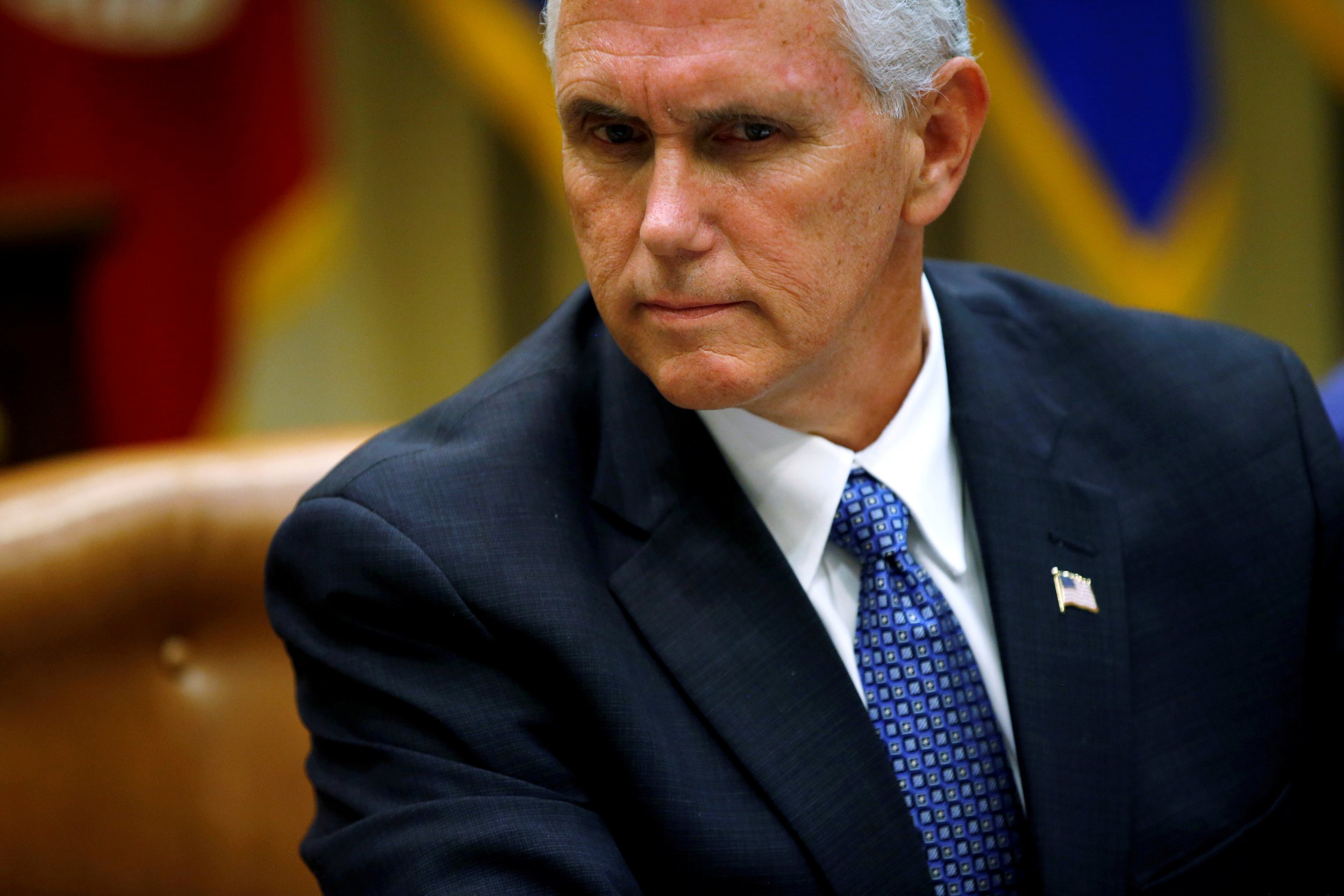 Vice President Mike Pence's home state of Indiana is paying $100,000 for extra lawyers to tackle a large backlog of records requests targeting government emails Pence sent through his private AOL account as governor.
Pence was governor of Indiana for four years before becoming Vice President of the United States in January. His successor Eric Holcomb has hired the law firm McNeely Stephenson to deal with an "unusually high" number of requests for Pence's correspondence from his private and state government accounts, according to records obtained by the Associated Press.
Law firms, political parties, members of the public and media have filed more than 50 requests targeting Pence's correspondence with staff and political groups.
The backlog is partly because Indiana doesn't have access to Pence's private AOL account. Instead Pence turned over 13 boxes of paper copies of emails from his private account to the governor's office early this year.
Through his private email, Pence was in touch with top advisers on issues including terrorism and state security measures. In one email, the Indianapolis Star reports, Indiana's top homeland security adviser gave Pence an update from the FBI about several men who were arrested on federal terrorism charges.
A review is ongoing—it isn't clear whether these are all the emails where Pence conducted government business from his private account.
Read more: Will Mike Pence get wrapped up in the Trump-Russia investigation?
Before he joined Trump's campaign ticket last spring, Pence's private AOL account was "hacked" after being targeted in a malicious phishing campaign, according to the Indianapolis Star .
The emails of several other prominent Republicans were also hacked around the same time by Russian intelligence agencies, American intelligence agencies found late last year.
During his election campaign President Donald Trump repeatedly questioned whether former Secretary of State Hillary Clinton was fit to be president because of her handling of government emails through a private server run out of her home.
Clinton's emails were not hacked but the FBI established that several of them were classified. During the campaign Pence accused Clinton of endangering U.S. national security at risk by making sensitive government correspondence vulnerable to hackers.
Pence's spokesman Marc Lotter has said that accusations of hypocrisy over Pence's use of a private email account to conduct government business are unfair because a distinction should be made between his correspondence as a state governor and emails handled by the secretary of state.