Secretary of State Mike Pompeo, Afghan Government Offer Insight on Canceled Peace Talks
Following President Donald Trump's tweet Saturday announcing the cancellation of secret peace talks with the Taliban, the Afghan government released a statement on the situation early Sunday morning.
In a Twitter thread, presidential spokesman Sediq Sediqqi emphasized the United States-backed government's willingness to negotiate with the Islamic fundamentalist group –– but only on the condition the Taliban stop launching violent attacks.
"We have consistently stressed that genuine peace is possible when the Taliban stop the killing of Afghans, embrace an inclusive ceasefire, and enter into direct negotiations with the Afghan government," Sediqqi wrote.
The previously undisclosed negotiations between the United States, which has been entrenched in military conflict in Afghanistan since October 2001, the Taliban, which still controls portions of the country where 3.7 million Afghans reside, and the democratically elected Afghan government were scheduled to take place Sunday at Camp David. Trump announced the talks would not take place following a Taliban suicide bombing that killed 12 people, including one U.S. paratrooper, Thursday.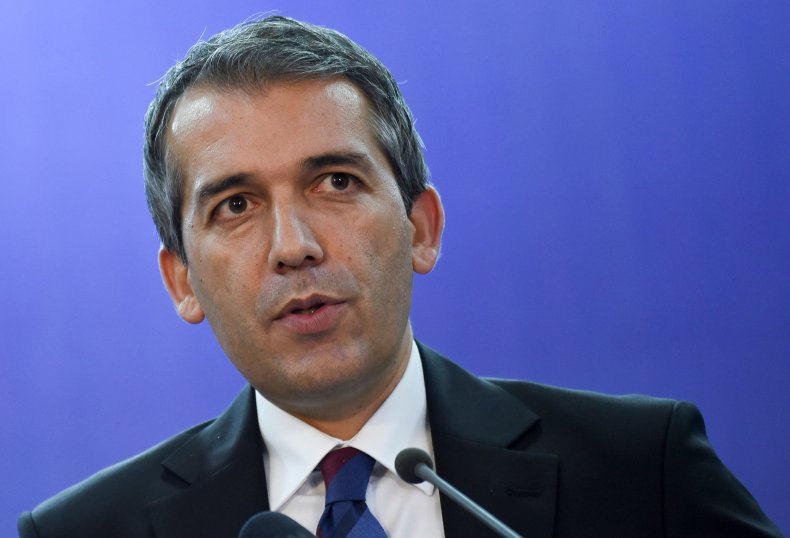 So far, 16 American military personnel have been killed in Afghanistan in 2019.
In an interview with Secretary of State Mike Pompeo Sunday morning, CNN's Jake Tapper questioned the symbolism of inviting the organization that sponsored al-Qaida leading up to the September 11 attacks onto U.S. soil days before the 18th anniversary of the tragedy.
Pompeo was adamant in his defense of the progress the Trump administration has made towards extricating the U.S. from the conflict, now well into its second decade. He also pronounced the meeting safe, telling Tapper, "President Trump will always protect Americans."
Furthering his message of progress and control of the situation, Pompeo also juxtaposed the suicide bombing with the strength of the U.S. military, saying "We've been taking it to the Taliban as well –over 1,000 Taliban killed in just the last 10 days alone."
Given the setback to the now-public talks, Tapper asked if the Trump administration would be prepared to return to the negotiating table. Pompeo referenced the Afghan government's statement in his response, saying, "One, we need to see they're committed and, second, we need to see that they're capable of delivering on the promises that they've made."
Sediqqi's statement emphasized the importance of the U.S. in achieving peace in the war-torn Central Asian state. "The government of Afghanistan praises the earnest efforts of its allies and is committed to working together with the United States and other partners to ensure honorable and enduring peace in the country," he wrote.
In the meantime, Pompeo said, "Make no mistake about it: We will continue to punish. We will continue to pound. We will continue to fight."