Mike Pompeo Claims U.S. Treats Migrants With Dignity as Kids Are Separated From Parents on World Refugee Day
Secretary of State Mike Pompeo commemorated World Refugee Day today by reminding citizens that America provides more humanitarian assistance to refugees than any other country, amid growing backlash over President Donald Trump's border policy.
"The United States provides more humanitarian assistance than any other single country worldwide, including to refugees," Pompeo wrote in a statement. "This assistance is provided as close to refugees' homes as possible in order to facilitate their voluntary, safe, and dignified return if and when conditions allow.
"This commitment to the world's most vulnerable individuals remains a critical component of America's national security policy," he added.
"Through active humanitarian diplomacy, humanitarian assistance, and tireless efforts to end conflicts and achieve durable solutions for persecuted people around the world, we will continue to help the world's most vulnerable refugees, reflecting the deeply held values of the American people."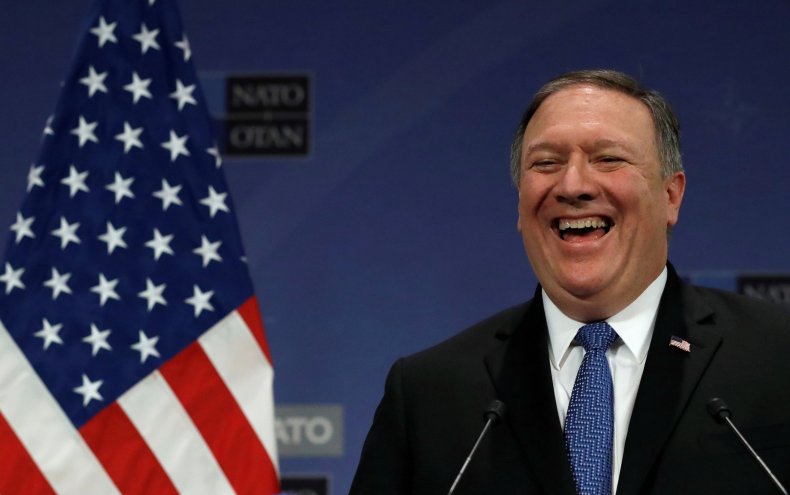 The statement came amid growing backlash over the Trump administration's "zero-tolerance" policy for undocumented immigrants, which has seen children being forcibly separated from their parents at the U.S. southern border and placed into detention facilities. According to the Associated Press, over 2,300 children have been taken away from their parents over the past five weeks.
Since Attorney General Jeff Sessions announced the crackdown on undocumented immigrants in April, many lawmakers, public figures and citizens—both Democrats and Republicans—have called for the president to rescind the policy.
Trump, however, has refused to do so and seems to be undeterred by the retaliation. Instead, he has repeatedly attempted to shift the blame onto Democrats, despite it being his administration that introduced the policy. "It is the Democrats fault for being weak and ineffective with Border Security and Crime. Tell them to start thinking about the people devastated by Crime coming from illegal immigration. Change the laws!" the president tweeted on Monday.
On Tuesday, Associated Press revealed the existence of three "tender age" shelters in South Texas, where toddlers and babies, who have been taken away from their parents, are being held. The news organization also said that the government was planning another location for Houston.
Steve Wagner, a Department of Health and Human Services official, said the facilities were "devoted to providing care to children with special needs and tender age children." "They're not government facilities per se, and they have very well-trained clinicians, and those facilities meet state licensing standards for child welfare agencies, and they're staffed by people who know how to deal with the needs—particularly of the younger children," he said.
This came one day after ProPublica released an audio clip of children inside a detention center crying desperately for their parents while a Border Patrol Agent can be heard commenting, "Well, we have an orchestra here. What's missing is a conductor."
Last night, MSNBC host Rachel Maddow choked up in tears live on air while reporting on the child detention centers during The Rachel Maddow Show. "I think I'm going to have to hand this off, sorry," Maddow said before stepping off-screen.